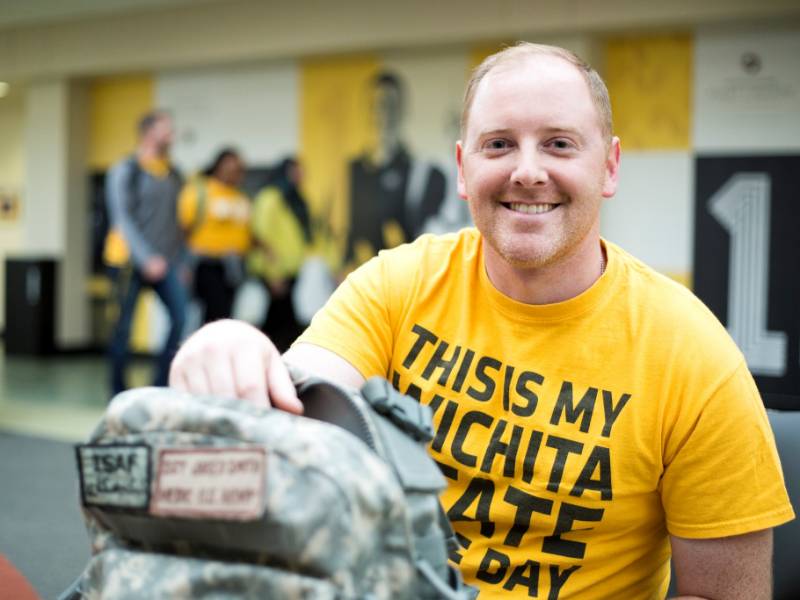 The Kansas Board of Regents has approved a new Bachelor of Applied Science in Workforce Leadership and Applied Learning (BAS-WLAL) at Wichita State University.
The degree, developed by WSU's College of Applied Studies, will focus on applied learning, developing soft skills, and preparing students to be leaders in a range of organizations. It will start this spring and be one of only a handful of such degrees in the United States.
The BAS in Workforce Leadership and Applied Learning could be a game-changer for students and area businesses. Graduates of this program will be prepared to seek employment in private and public education sectors, human services, middle management for profit and nonprofit agencies, and within a variety of other careers and environments.
The Workforce Leadership and Applied Learning degree is 120 credit hours and emphasizes on-the-job training with 21 credit hours of experiential learning credit, such as internships or apprenticeships. Additionally, the degree requires 21 credit hours of courses, which help develop students' soft skills, such as communication, leadership, diversity and creativity.
The degree is organized to optimize opportunities for students graduating from 2-year programs such as those offered by WSU Tech and other community colleges to pursue a bachelor's degree.
This degree fulfills Wichita State's mission to be an essential educational, cultural and economic driver for Kansas and the greater public good. It is also grounded in two core principles found in WSU's Strategic Plan – applied learning and interdisciplinary collaboration.
For more information, visit wichita.edu/workforceleadership or contact Mark Vermillion, program chair, at 316-978-5444 or mark.vermillion@wichita.edu. For specific advising questions, contact Tierney Mount at 316-978-3300 or tierney.mount@wichita.edu.
---