Retired Lt. Colonel Larry Burks has been named as the new director of Military and Veteran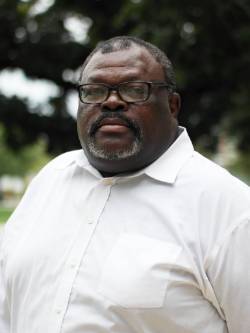 Services at Wichita State.
With 20 years of military experience, Burks has demonstrated a passion for serving active military and retired families, and he has keen understanding of their needs.
He has experience working with students of all ages and has been a mentor to many young people throughout the community.
Burks is widely respected throughout the Wichita community, and his connections to the greater community will be an asset in growing the WSU's programs for military and veteran families.
He will serve as the university champion for military and veteran students and their dependents. In addition, he will serve as the liaison for military and veteran services with community groups.
Burks will report to Marché Fleming-Randle, vice president for Diversity and Community Engagement, and his appointment begins Monday, Oct. 8.
---