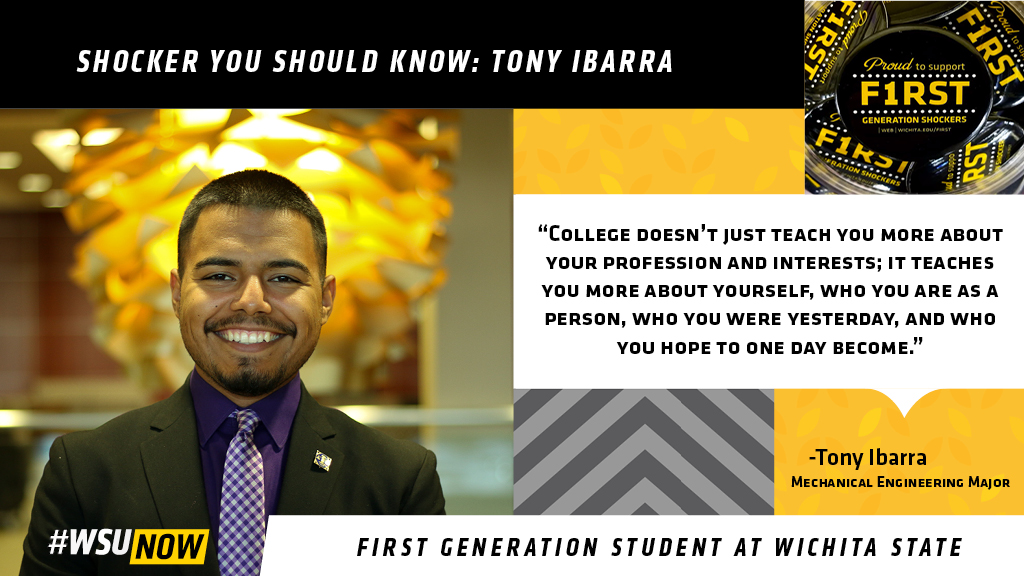 Wichita State Mechanical Engineering major Tony Ibarra learned that going to college meant much more than showing up to class and doing homework.
A first generation student, Tony discovered that although college may be challenging and daunting at first, the experience, knowledge and friendships gained are valuable to growth as a professional.
Tony currently works at the Office of Diversity and Inclusion and is a tutor for the Multicultural Student Mentoring Program.
Learn more about diversity and inclusion at Wichita State