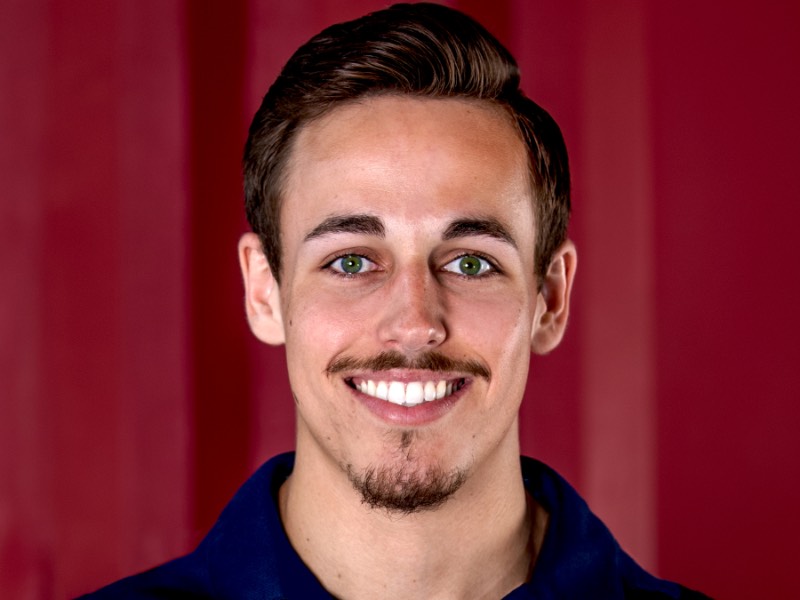 ---
Past recipient of the Clay Barton Endowed Scholarship and current Master of Innovation Design student, Bailey Bryand, believes in order for one to improve, one must innovate themselves. He has lived by this philosophy throughout his high school, college and professional career.
During high school Bailey switched schools from Goddard to North West High School and was able to reinvent himself for the first time.
"During that time, I buckled down on my strengths, which was pivotal in my career and led me to being a good candidate for the scholarship," says Bailey.
Those strengths included communication skills, creativity and discipline.
Bailey said that receiving the prestigious Barton Scholarship gave him the reassurance that his hard work would pay off.
"I've made so many connections, found different opportunities and have been to different events through being one of the Barton Scholars," says Bailey.
Being a strong believer in change, Bailey has worked in various jobs that allowed him to maximize the potential in others. His first job was at a marketing agency, and Bailey quickly realized he couldn't make the impact he wanted there.
I will not chase money. I will chase things that I care about, and I know the money will come.
Bailey Bryand
After leaving the agency, Bailey went in a different direction, earning a life coaching license through the Kansas Leadership Center and beginning motivational speaking, including a speech, "Choose Passion Over Paycheck," at Wichitalks. For more information please visit https://wichitalks.com/bailey_bryand.
"I realized that I could use my skills in life coaching and it could be a way to get to my end goal of making an impact," says Bailey.
Recently, Bailey began working as a guide at Wonder, a new private school founded by Annie Koch and Zach Lahn for preschool and elementary-age children that follows a model of experimental learning to help them discover their distinctive skills.
Bailey has a passion to help students find their calling and prepare them to thrive in a rapidly changing world.
In May 2020, Bailey plans to graduate with a Master in Innovation Design and will continue working at Wonder. After gaining a deeper understanding of the education system he hopes to travel around the U.S. to be a spokesperson advocating for redesign of the traditional education system.