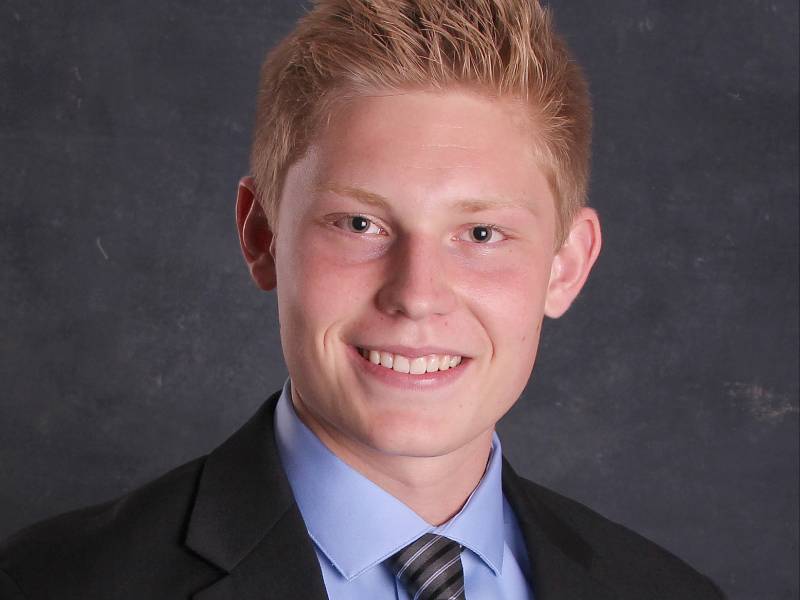 Trevor Cumpston, a senior from Aurora High School in Aurora, Nebraska, has won the 2019 Wichita State University Clay Barton Scholarship.
He will receive $12,000 a year for four years to attend WSU. The $48,000 Barton Scholarship is one of the largest business scholarships in the state.
Cumpston is a 4.0 student and a National Merit Scholarship semi-finalist. A proven leader at his high school, Cumpston is president of the National Honor Society, vice president of Future Business Leaders of America and captain of his football team, Quiz Bowl team and Unity Council.
Other accolades include winning that state and national titles at the 2018 FBLA Business Ethics event.
Cumpston will begin attending WSU in fall 2019.
Barton Scholarship history
In 1991, the late Rent-A-Center co-founder W. Frank Barton, who provided the naming endowment for WSU's Barton School of Business, established a scholarship in his son Clay's name.
Clay Barton died from cancer in 1988 at the age of 20, cutting his promising life short. While the Clay Barton Scholarship does not substitute for Clay's presence, it is a powerful legacy.
This legacy speaks to the richness of the Barton tradition here at Wichita State. Barton Scholars are expected to be the "best of the best," excelling in academics, leadership and service, fitting the pieces of their lives intricately into a structure that has lasting value.
The candidates face a rigorous set of challenges in competing for the Clay Barton Scholarship.