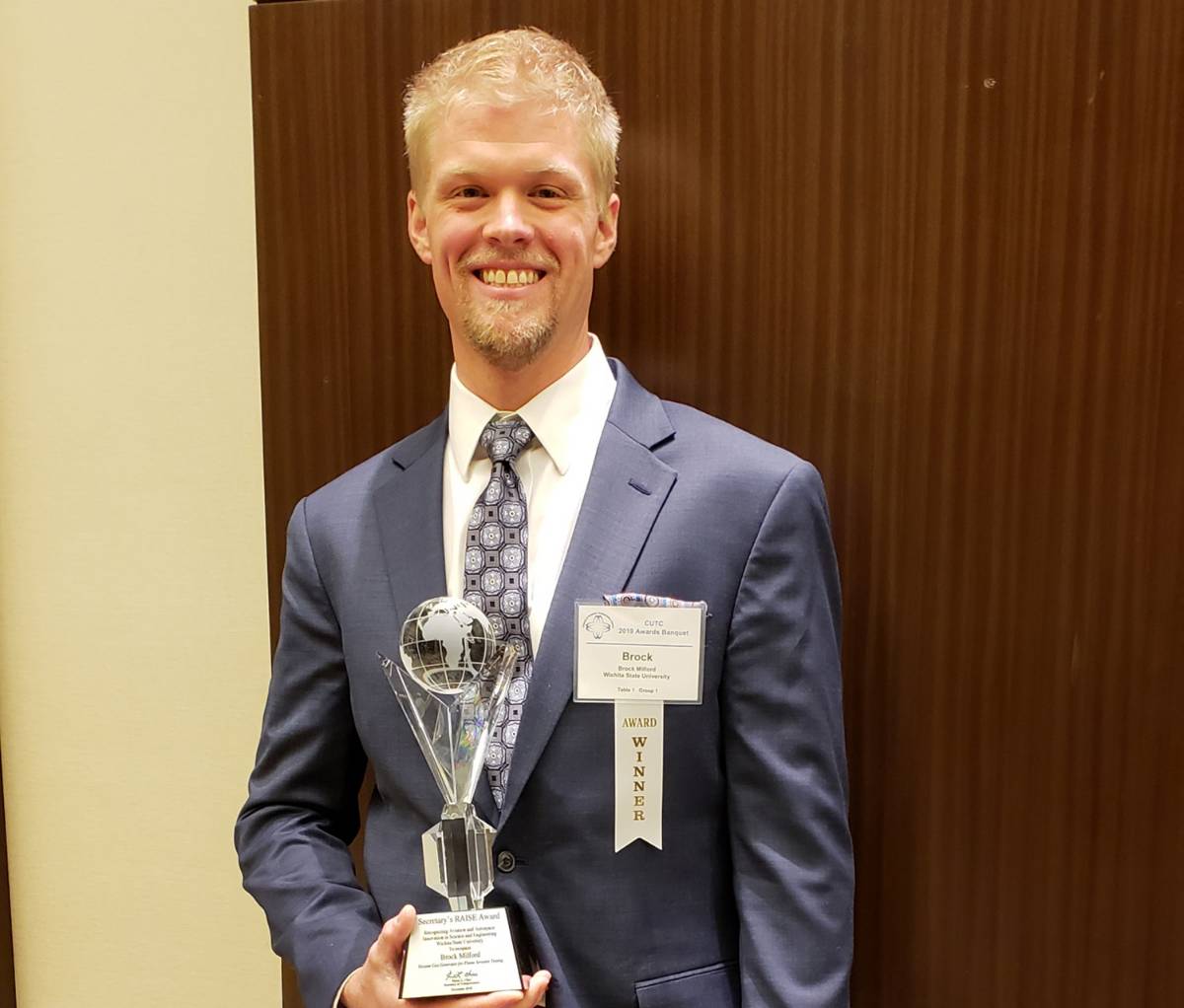 2018 Wichita State grad Brock Milford developed a test to help prevent fuel from catching fire on airplanes. Now he has won the prestigious FAA Centers of Excellence DOT Secretary of Transportation Student RAISE Award for his design.
The RAISE (Recognizing Aviation and Aerospace Innovation in Science and Engineering) Award is given to only two college students and one high schooler in the country for their ability to demonstrate unique, innovative thinking in aerospace science and engineering.
The award also recognizes student achievements that will have a significant impact on the future of aerospace or aviation. Milford's supervisor at NIAR, Billy Martin, nominated him for the award.
Milford earned his bachelor's in electrical engineering in May 2018. While in his junior and senior year, he developed a test setup that can test airplane flame arrestors, which are used in fuel tank vent lines to prevent transmission of a flame back into the fuel tank.
Milford now works full time in the Environmental Test Lab at WSU's National Institute for Aviation Research.
---