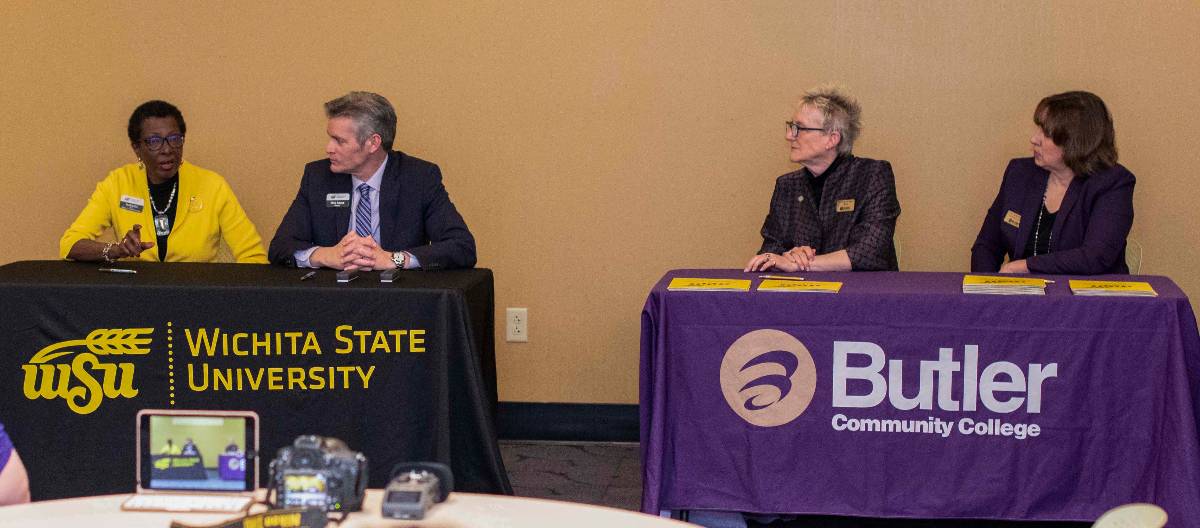 Wichita State and Butler Community College joined together to sign 17 articulation agreements that will provide a seamless transfer for Butler students wanting to earn their bachelor's degree at WSU.
The following articulation agreements were signed under four WSU colleges:
College of Applied Studies
Exercise Science
Early Childhood Unified/Elementary Education
Elementary Education, K-6
College of Engineering
Computer Engineering
Computer Science
Electrical Engineering
Industrial Engineering
Manufacturing Engineering
Fairmount College of Liberal Arts & Sciences
Creative Writing
Criminal Justice
English
History
Homeland Security
Political Science
Psychology
Sociology
College of Health Professions
Public Health Science Health Management
"As a first-generation college student who started at a community college, I know the value of these transfer and articulation agreements, and they can lead a student to something bigger and better than they ever thought they were able of accomplishing," said Lori Winningham, Butler vice president of academics.
Transfer students are a valuable asset to WSU, which holds the title of being the top college in the state for students who wish to continue their education after a two-year institution.