The College of Health Professions (CHP) is excited to announce the winners of our first annual Sam & Rosemary Sherr Dean's Excellence Award (Scholarship/Fellowship) for academic year 2019-20. Each year all departments granting academic degrees in the CHP will be able to nominate one student for the Sherr Scholarship Award. The scholarship winner will be awarded $10,000. All other student nominees will also receive a scholarship award.
Dean's Excellence $10,000 award

winner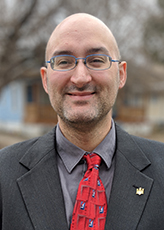 Imran Musaji
Communication Sciences and Disorders
Imran is a PhD student in the Communication Sciences and Disorders department. He is also a Clinical Educator and Diagnostics Team Coordinator at the WSU Evelyn Hendren Cassat Speech-Language-Hearing Clinic. Outside of the clinic he works as a speech-language pathologist in the community.
Speech-Language Pathology was initially brought to Imran's attention in high school when it was listed as a match on a career profile test. He decided to attend Michigan State University as a Zoology major and eventually graduated with two degrees; BS in Anthropology and BS in Science and Technology in Society. He then traveled to Ireland for a few years to study Archaeology and Sociology and work as a Science teacher. Imran loved the subjects he was studying, but realized that he missed the cultural elements he experienced in Anthropology. From there he moved to Japan and worked as an English teacher, where he was able to connect and interact with people from a variety of backgrounds. After his time in Japan he went to the University of Indiana and received his Master's in Human Biology in Anthropology. During his time at the University of Indiana he volunteered with Easterseals Crossroads making personalized communication boards for people with special needs. While creating the communication boards he realized that he was very passionate about Speech-Language Pathology and that it was his calling in life. He says the profession is the perfect intersection of everything he loves about biology, anthropology and language.
Imran chose to continue his education at WSU because his wife completed her master's degree at WSU and a teaching opportunity for her became available. He says choosing to attend WSU was a great choice because the university is the perfect size and he truly enjoys working and interacting with the people here.
Imran says family is a huge part of his life. He and his wife Jennifer have two kids; Clara and Ezra. Jennifer is an instructor at WSU; she teaches Japanese and a freshman seminar course called World Cultures in Popular Media.
Imran is on the path to become a professor. He says there is a huge demand for people in his profession, but not enough programs or people to meet the need.
Imran says it's not possible to overstate what a huge difference the Sherr Scholarship makes.
"Balancing family, school and work gets harder every year for graduate and doctoral students. There are less funds available and more competition, so it's a huge challenge," he says. "This scholarship makes it possible to do what I love and do something that contributes back to the field."
---
Additional Sherr Scholarship winners
Six additional students will be awarded $4,000 from the Sherr Scholarship Program for the upcoming 2019-20 academic year.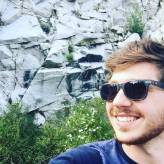 Adam Denton
Medical Laboratory Sciences
Adam chose the Medical Laboratory Sciences program because he has been interested in medicine since he was young, but still wanted to be involved in the scientific side of diagnosing patients. He is President of the Medical Laboratory Sciences Student organization and a Mentor for the youth non-profit, Youth Horizon's based in Wichita.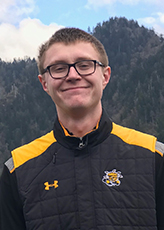 Max Karst
School of Nursing
Max is a sophomore who has been accepted into the School of Nursing program for academic year 19-20. Max is also a pre-physician student. He says he has always wanted to become a Physician Assistant because he loves connecting with others and has always been inspired by all the variety included in this career field. Max is a Transition Mentor for the CHP, Secretary for Future Healthcare Professionals, the Health Professions Representative for the Shock the Future Campaign and he volunteers for the Community Service Board.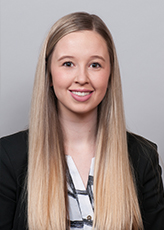 Jami McVay
Physician Assistant
Jami is a graduate student in the Physician Assistant program. She says she chose to be a Physician Assistant because she loves to work with people and wants to be able to care for them in their most vulnerable states. She says WSU has provided her with many learning experiences inside and outside the classroom and that students have the opportunities of a big university with a close community feel. She is thankful to be on the Old Town campus because she is able to practice her clinical skills on simulations and within a "hospital" and "clinic" setting. During her undergraduate career, Jami was involved with Alpha Phi sorority, the Community Service Board and was president of her nursing class. She is currently the president of her PA class.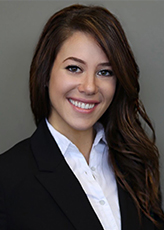 Ashley Schrader
Physical Therapy
Ashley is a graduate student in the Physical Therapy program. She is excited to enter the field of physical therapy for the opportunity to connect with patients and help others achieve their goals and increase their quality of life. She has always been fascinated with human anatomy, and been impressed by the range of specialties and settings that physical therapists work in. Growing up, she wanted to work in a challenging medical field, and to specifically work in neurology or pediatrics. When she discovered WSU's Doctor of Physical Therapy program, she knew it was perfect fit for her skills and interests. Ashley is the Vice President for WSU GoBabyGo and the Class of 2020 representative for the Kansas Physical Therapy Association (KPTA)/American Physical Therapy Association. She is also a Board Member of the KPTA Student Special Interest Group and member of the Wichita chapter of the Christian Medical and Dental Association.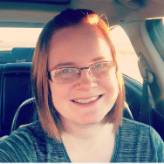 Rachel Swigert
Public Health Sciences
Rachel is in the Aging Studies program in the Public Health Sciences department. She says she has wanted to help people for as long as she can remember, particularly those who cannot help themselves. Rachel has a passion for the senior population and has been inspired to focus on the quality of life of aging seniors. She says every person should feel valued in our society, no matter their age and is devoting her future to bettering the lives of this older generation. She hopes to run her own senior living facility in the future. Rachel is involved with the American Cancer Society, Monmouth-Roseville Shooting Stars Youth Basketball Program, First Christian Church (Youth Programs) and the Oak Lane Nursing & Rehab/Monmouth Nursing Home.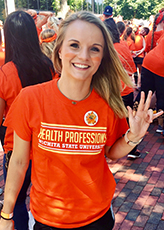 Alexandra Tozier
Dental Hygiene
Alexandra is a junior in the Dental Hygiene program. She says she chose to pursue Dental Hygiene because she was interested in a career where she would never stop learning and could make a positive impact on someone's health. Alexandra is the Vice President of Records for Student Ambassador Society and a Class of 2020 Representative for WSU's Student American Dental Hygiene Association. She sings for University Congregational Church as a part of their music scholarship program and was a member of Wichita State's A Cappella Choir for two years.