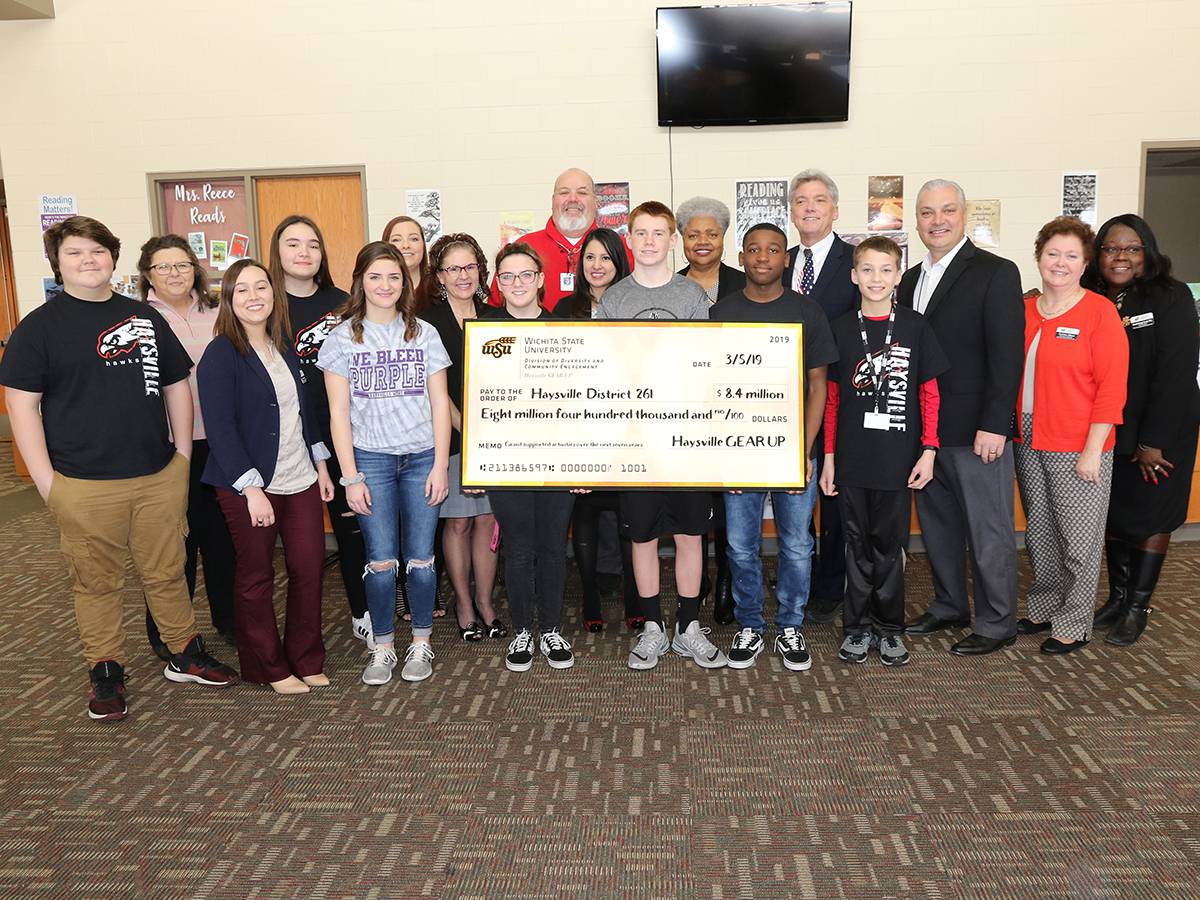 Wichita State University has been awarded $4.2 million dollars in funding from the U.S. Department of Education to implement GEAR UP in Haysville school district USD 261 through 2025. Every student in 6th and 7th grade will benefit from GEAR UP's college prep resources.
The grant will provide Haysville more than $8.4 million over seven years, which includes in-kind funding, in resources annually to devote to college access and success services.
Haysville GEAR UP works with community-based partnerships in the Haysville school district to accomplish its goals. Through such partnership, Haysville GEAR UP provides students with direct services, including mentoring, homework assistance, tutoring, college counseling, campus tours and financial aid counseling.
The program follow each 6th and 7th grade student through high school graduation. The classes of 2024 and 2025 will be directly impacted by the program.
Haysville GEAR UP aims to expand the college-going culture in the Haysville school district by using an empowerment model that will address an academic plan, college awareness, non-cognitive skills and parent involvement.
The program looks to shift the district educational culture by developing long-term, successful partnerships to support students in reaching college and providing them with the resources to succeed in college.
WSU is the project's application organization, a four-year post-secondary institution whose mission includes academic and service programs that provide assistance to students from limited income and disable backgrounds.
Goals of Haysville GEAR UP are:
to increase the academic performance and preparation for postsecondary education.
to increase the rates of high school graduation and enrollment in postsecondary education.
to increase GEAR UP students' and their families' knowledge of postsecondary education options, preparation and financing.