Felipe Lima de Oliveira wanted to help support his family back home in Brazil. Now, as only a freshman in college, the Wichita State student is chasing that dream through his homegrown company, Wichita Brazilian Gourmet.
It's not that he isn't busy enough without being a new entrepreneur. Oliveira, who attended Wichita Heights High School as an exchange student, is a mechanical engineering major and also splits his time working at Shocker Dining Services.
But taking care of his family, and helping pay for college, inspired him to work that much harder to make his business a success.
"I like to stay busy, but supporting my family is my main goal," says Oliveira.
Oliveira runs his business out of his former host family's kitchen, where he bakes traditional Brazilian chocolates and breads. Wichita Brazilian Gourmet features a variety Brazilian chocolate balls ranging from Oreo, lemon, traditional or strawberry along with hand braided bread.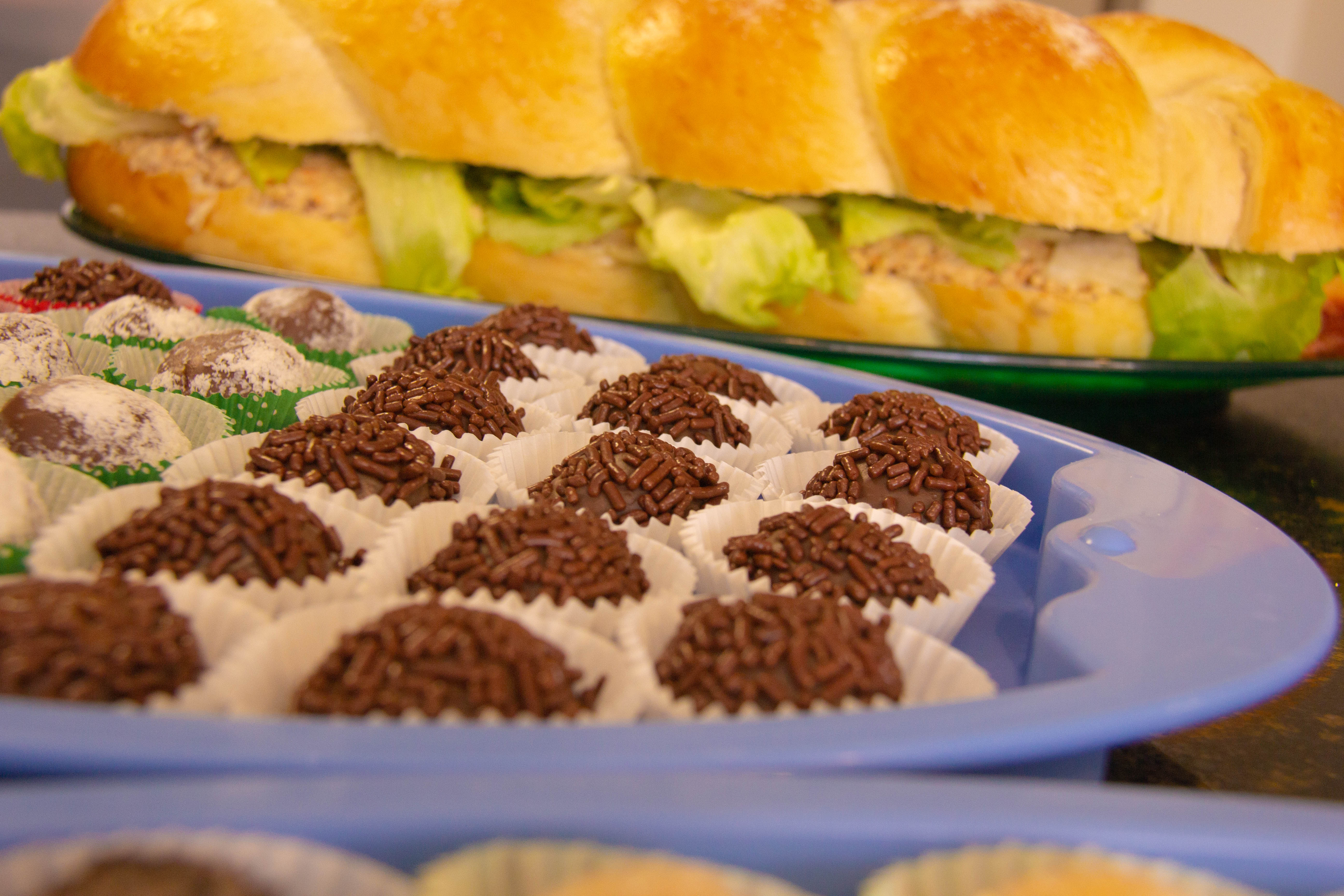 Starting at Wichita State in January 2019, Oliveira was eager to find an opportunity to share his delicious creations to the Wichita community. It wasn't long before he was presented with his first opportunity, at the annual InterFest International Food Festival, hosted by the International Student Union at Wichita State.
"I read the Shocker Blast in my email about InterFest and knew this was an opportunity I needed to take," he says. "InterFest was my first chance to get to sell to customers in Wichita."
In preparation for InterFest, Oliveira created packaging boxes for his chocolates, business cards and photographed his treats for social media. Currently, Oliveira collects orders via @WichitaBrazilianGourmet on Instagram. After selling to the Wichita community, Oliveira saw a hike in sales for both his bread and chocolates.
Wichita State wasn't initially in the cards for Oliveira. He planned to attend college in Brazil, but after searching for a school with a top and affordable engineering program, he struck out. Then he remembered hearing about Wichita State's when he was in high school.
Oliveira says that juggling studying, work, classes and Wichita Brazilian Gourmet is challenging at times, but if it means he can help his family, it makes it all worth it.