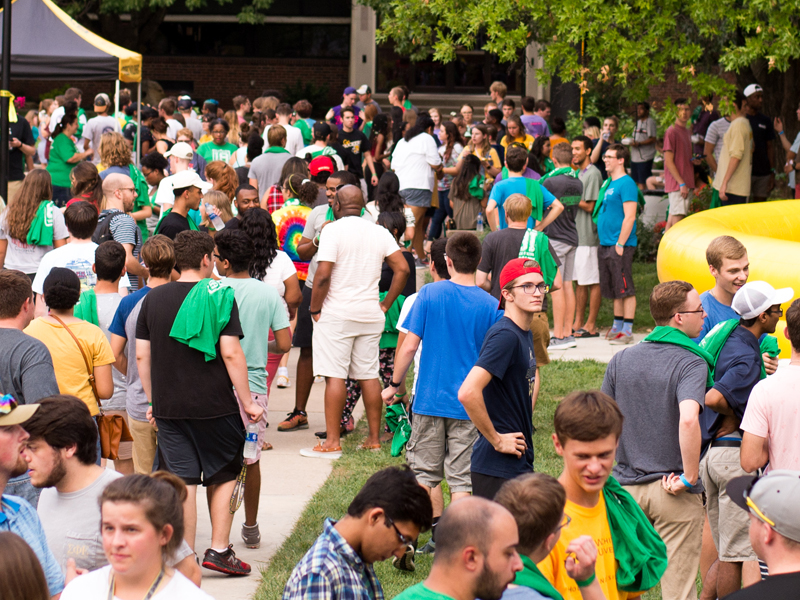 Wichita State University is one of just 78 universities and colleges in the United States to be named to the Phi Theta Kappa Honor Society's 2019 Transfer Honor Roll.
The honor roll recognizes WSU's excellence and success in creating pathways to support transfer students. The distinguished honor is awarded to the top 25 percent of colleges that earned the highest Transfer Friendliness ratings.
This is the second year in a row that Wichita State has made it to the list. Community college students who consider WSU find that there are many processes in place specifically designed for them. From transfer-specific programming to transfer scholarships to one-on-one academic advising for new transfer students, university personnel provide intentional services for all who make the transition to WSU.
"We're honored to be on this list of distinction, amongst universities who dedicate careful thought and resources to the success of transfer students," said Bobby Gandu, assistant vice president for strategic enrollment management and director of admissions. "Transfer students establish a strong foundation at their community college and are looking to transition to another institution that will help them achieve their educational and professional goals; Wichita State's place on this list affirms that our staff and faculty are supporting and educating transfers in that important capacity."
In March, the Kansas Board of Regents published data that indicated WSU was the No. 1 transfer destination from Kansas community colleges for the eighth year in a row.
Learn more about transferring to WSU
---