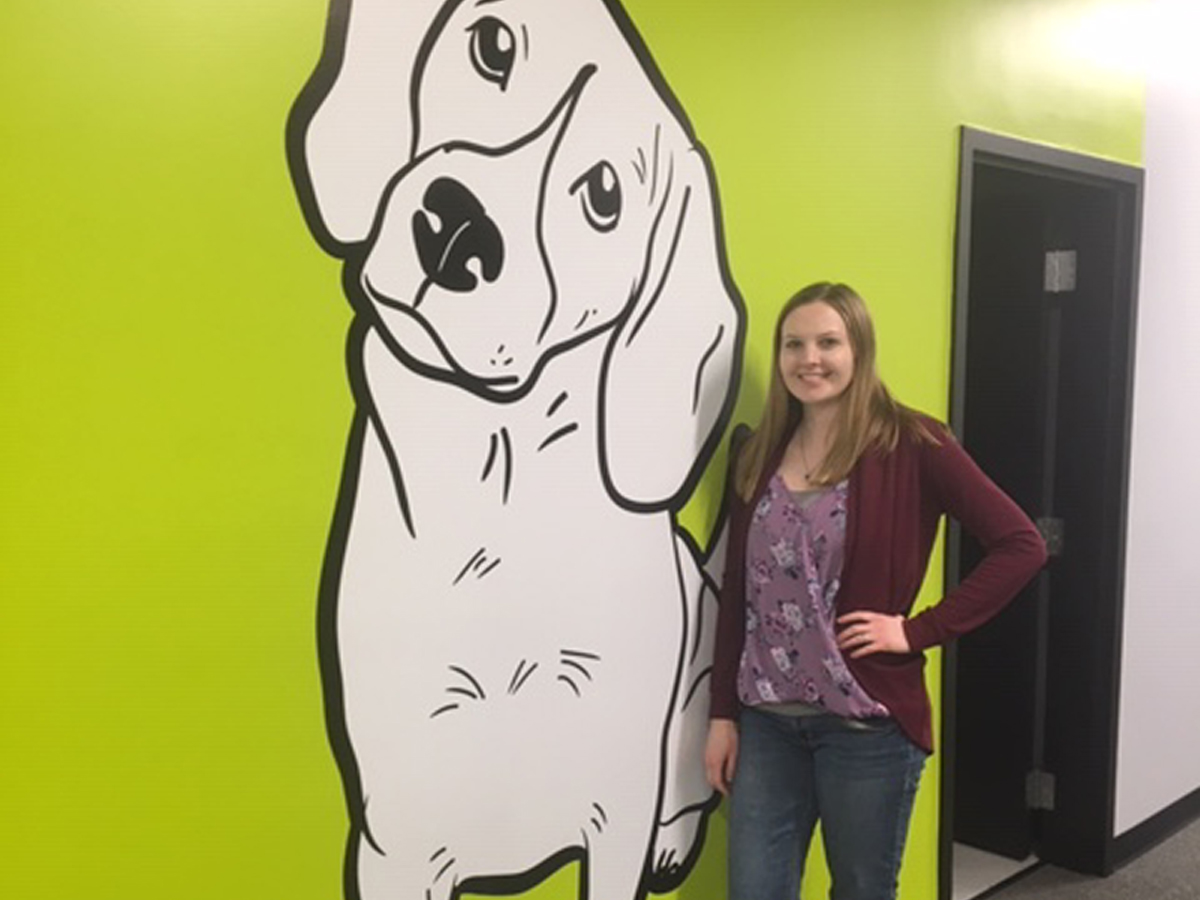 As a senior graphic design major, Brittany Allen got a taste of the business world as a marketing intern at industry-leading pet products manufacturer Hyper Pet.
"The Hyper Pet internship was an opportunity for me to gain valuable experience across a wide range of projects with an advanced marketing team," she said.
Brittany worked with an advanced marketing team to update product packaging and shoot photos for many of Hyper Pet's product lines.
She also helped her team finalize special packaging and marketing materials for the Global Pet Expo. The three-day-long Expo is the pet industry's largest annual trade show, where manufacturers promote new and innovative products.
"I have learned that there are so many ways that I can contribute as a graphic designer, and that you never really stop learning," she said. "It has encouraged me to keep growing as a designer and has made me excited for my future."
Her experience has given her a fulfilling and hands-on applied learning experience that she believes will prepare her for her career.
"College teaches you the skills you need in your career field, but internships teach you how to apply that knowledge as a working professional," she said.
Brittany suggests that when looking for an internship, find opportunities that excite you every day. Being able to integrate your interests with your work is fulfilling and beneficial, and will prepare you for a rich career.
---
Learn more about Hyper Pet