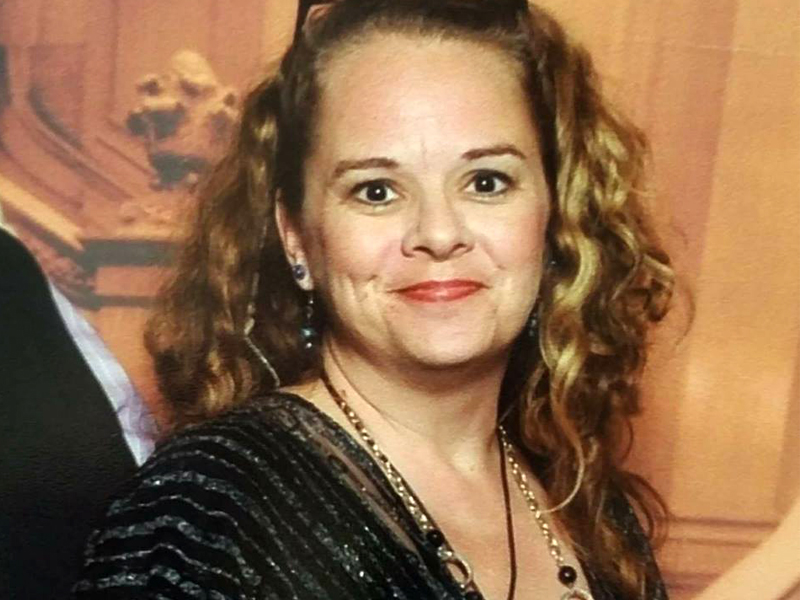 After dropping out of high school and working her way back to a GED, Karen Abshire-Gordon wasn't sure she was college material. This month, she graduates with a bachelor's in psychology from Wichita State University.
Karen is one of more than 2,400 students eligible for spring 2019 graduation. Learn more about Karen's time at Wichita State and what's next for the senior.
What is your degree in? My bachelor's degree is in psychology, with a minor in sociology.
What led you to WSU to begin with? My son and his wife graduated from WSU with their bachelor's degrees in the two years prior to my enrollment, which was my encouragement to pursue furthering my education. I had quit school in the middle of my sophomore year of high school, got married and later attained my GED, so didn't even know if I could get into college.
How do you feel leading up to graduation? I am a little nervous leading up to graduation, trying to finish up all of my work. We've been struggling with our dog, who is in his last days right now, so I'm walking with him through that, which has been tough. I also applied for the graduate program to pursue a Master in Educational Psychology, hopefully in the fall.
What has been your most impactful learning experience while a student at WSU? It is hard for me to pinpoint, because so much has been helpful. My most recent experience in a group has been my most rewarding in a class setting. I had grown irritated by having to do project work in groups. It's so hard to get everyone involved and to feel like part of the team, and someone has to take the lead or keep the team motivated and working toward the goals, and I always seem to take on that position. But my last team I was working with, for our "Sex, Lies, and Media" class, was phenomenal. This crew of diverse students all worked so wonderfully together and gave me a fresh, new, positive look at working as a team.
What has been your biggest challenge as a student, and how did you overcome it? My biggest challenge as a student at WSU has been life happening, balancing my student work, my job responsibilities and work commitment, and my family and personal life and those responsibilities. My children lost their father last January, my 5-year-old grandson has had two brain surgeries in the past eight months, and I've faced many other difficult life events. Managing my disabilities and making sure I am mentally, emotionally and psychologically healthy along the way has been a constant struggle, and I have used the counseling services at WSU since the beginning, along with Disability Services and TRIO DSS. I am a firm believer in monthly check-ins with my therapist and reaching out for help when necessary.
What are your career plans? Currently I am working full time as a VISTA for Social Innovation Laboratory. I have signed on for a year, with a possibility of continuing on for a second year. They have been super flexible with my schedule, and I am so grateful.
What advice would you give to other WSU students? My advice to other WSU students is to endure through the hard times, find the support you need in a staff member or staff members, take the time to put the hard work in, and try to apply your learning to yourself and the world around you. Ask for help when needed and seek out the resources that are available to you.