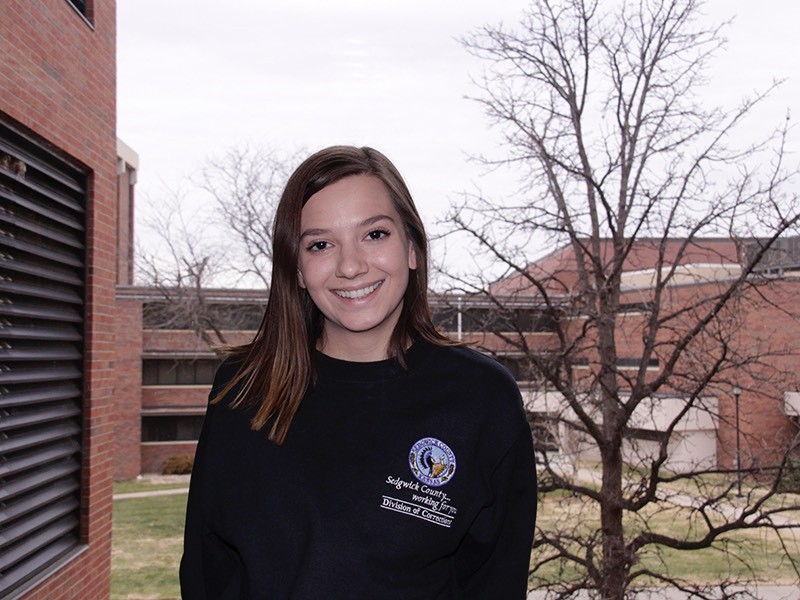 ---
Wichita State criminal justice senior Rachel Ziska is helping children in the community by working as a corrections officer for Sedgwick County's Juvenile Residential Facility. Helping shape the minds of the developing younger generation, Rachel is gaining experience in a facility that gives positive reinforcement to children who need it the most.
Inspired by her favorite uncle who worked for a correctional department and has occupied different law enforcement positions throughout his career, she has always been passionate about the field.
Acting as a guardian to children who need guidance and have been admitted for different reasons, her job is to be a role model.
"These kids have negative interactions with the adults in their lives and it is my job to show them that they can have healthy relationships by showing them positivity," says Rachel.
The goal of the facility is to get the kids home to an environment where they can continue to better themselves.
"This is my way of making a difference, I believe that people can change, especially kids," says Rachel.
This experience has brought Rachel to understand her career path clearly. After graduating in May 2019, her goal is to work as an intensive supervision officer.