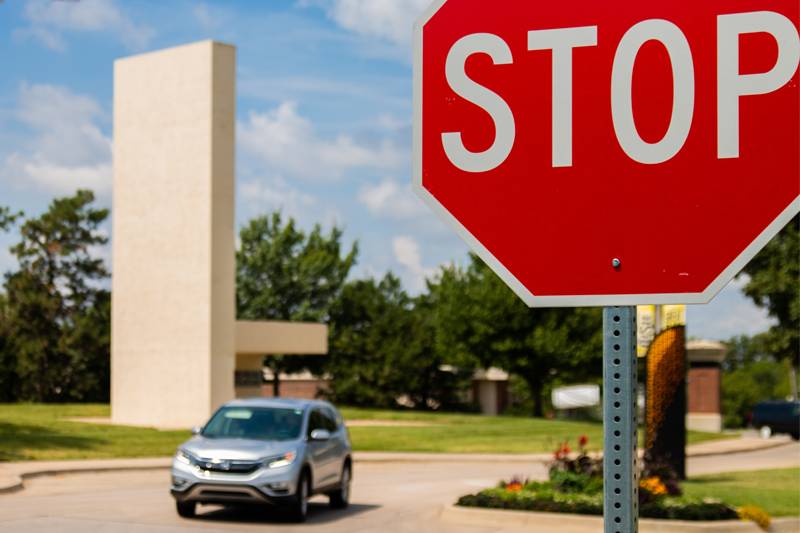 Stop sign changes:
Campus commuters will notice new stop signs on the west side of campus when approaching Perimeter Road from Hillside or Memorial Drive. Be prepared to stop when preparing to enter Perimeter Road.
For many campus commuters, this is a significant change and may pose an accident hazard. Please use caution and be safe when accessing the intersection. Additionally, University Police will deliver citations for failure to stop at the new signs.
---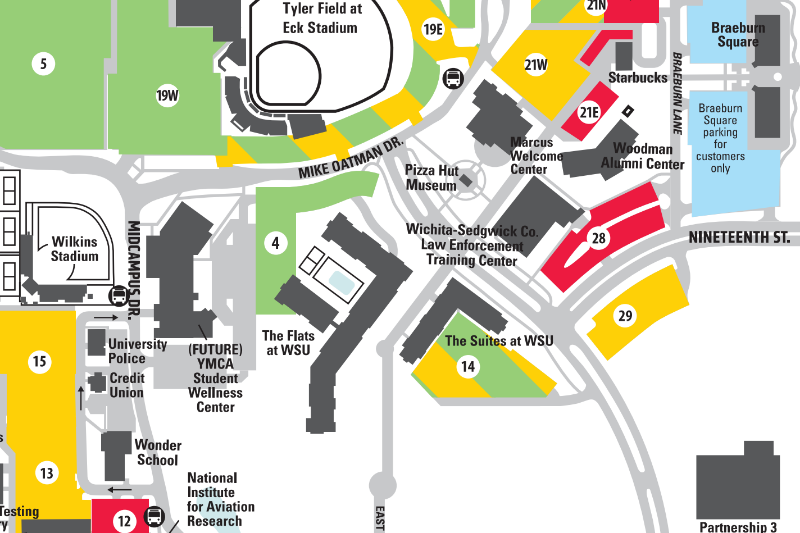 Parking changes:
The Suites at WSU parking lot is now open! It is a green and yellow lot, meaning that students, faculty and staff with a valid permit are allowed to park there. View parking info
---
Shuttle changes:
With the beginning of a partnership with Wichita Transit, WSU Shuttle has made changes to its route system to more efficiently connect WSU facilities across Wichita. Changes are effective on Aug 19 with the beginning of shuttle service. Changes include:
The Innovation shuttle route has been discontinued – shuttles will now operate primarily around mid-campus.
The Walmart route has been discontinued. Students with Shocker IDs may now use free Wichita Transit service to reach shopping areas.
The Food Truck Plaza quick stop will be a full stop a few feet south and the Grace Wilkie bus stop moved nearby to Mid Campus Drive, near Wilkins Stadium View the new shuttle map.
All buses now stop for 30 seconds, rather than one minute.