The Wichita State Police Department has always focused on making WSU a safe, inviting place. And Police Chief Rodney Clark, who joined the WSU team in June 2018, has implemented several new initiatives in his first year to improve on the department's mission.
"We operate under the philosophy of Caring and Compassionate Policing (C2), which is a big message that I try to get across," he said. "It is something I started when I got here a little over a year ago, and it's about helping somebody the way you would like to be helped."
Using this philosophy, Clark and the rest of the department have gotten involved with most of the student involvement activities on campus. They have increased their outreach in order to interact more with students and work through problems together.
"Through outreach, we have contacted a number of student organizations in the time I have been here, trying to be less threatening and more approachable to underserved student groups," he said.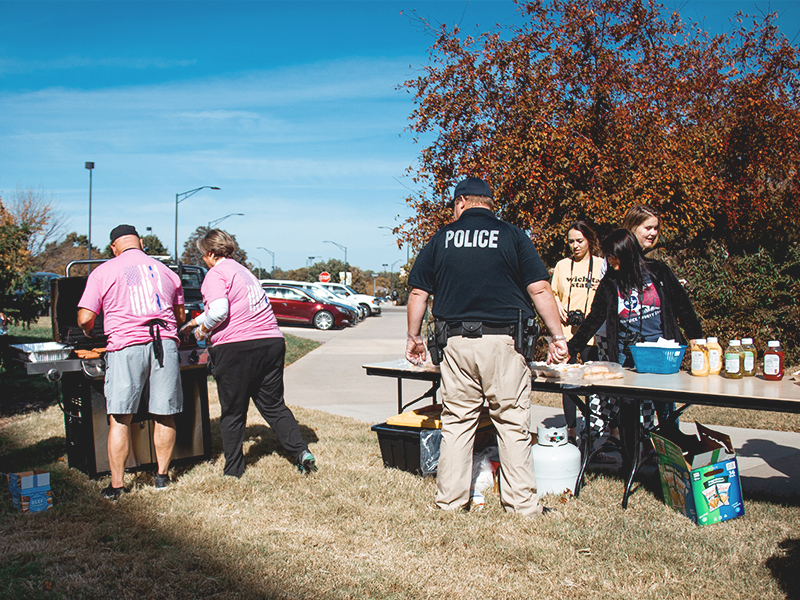 This outreach comes in the form of lunches and barbecues with student organizations, hotdog cookouts, sitting in on student group meetings, hosting an annual campus safety walk and assisting the WSU Care Team.
Clark identified groups such as the Black Student Union, Spectrum: LGBTQ & Allies, the Student Veteran Organization, Greek communities and Student Involvement that they've met and opened a dialogue with.
"I have made efforts in my first year to make sure the police are as plugged in as possible on every aspect of campus life, and I feel that as a department we have made gains in this area," he said.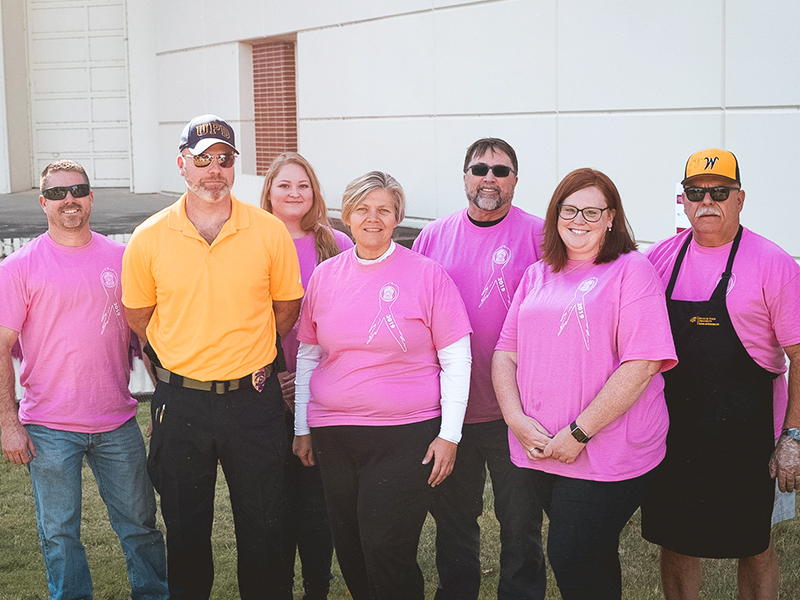 WSUPD's efforts thrive on transparency and trust. Because of this, Clark is not shy about sharing the department's work with those at WSU and the surrounding community.
"I am fine with talking to the media because we have nothing to hide," he said. "The problems that we have are the problems any college campus would have."
Moving forward, University Police plan to continue their outreach efforts, because at the end of the day, they have one objective:
"Our number one goal is to make you feel safe, comfortable and cared for here at WSU."