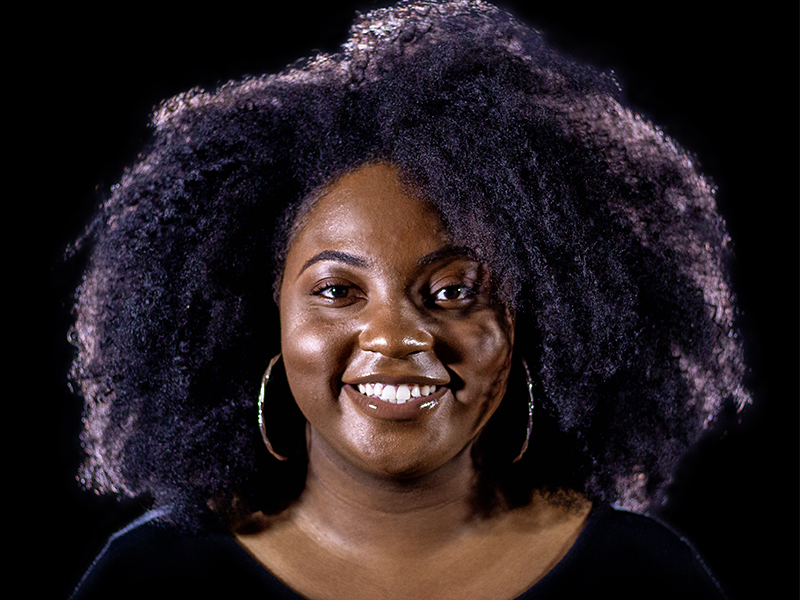 Star is the recipient of a scholarship that provides about $10,000 an academic year for students with financial need. That amount fully covers tuition and fees for Star, who relies on financial aid and income from working to pay for college.
"My parents will help out if I need them, but I don't want to put that pressure on them," says Star, a residential advisor in Shocker Hall. "They did what they could to help my sister graduate from Wichita State, so they've done a lot already."
Despite that help, Star's sister racked up about $38,000 in student loans, a burden Star is hoping she can avoid. "I'm thankful for my scholarship. It allows me to focus on my classes and participate in the activities that are important to me."
Besides working as an RA, Star works about 12 hours a week in the WSU Career Development Center. Star founded the Black Academic Honor Society, which requires WSU students to maintain at least a 3.0 grade-point average to join. She hopes the organization will help elevate the profile of high-achieving black students on campus.