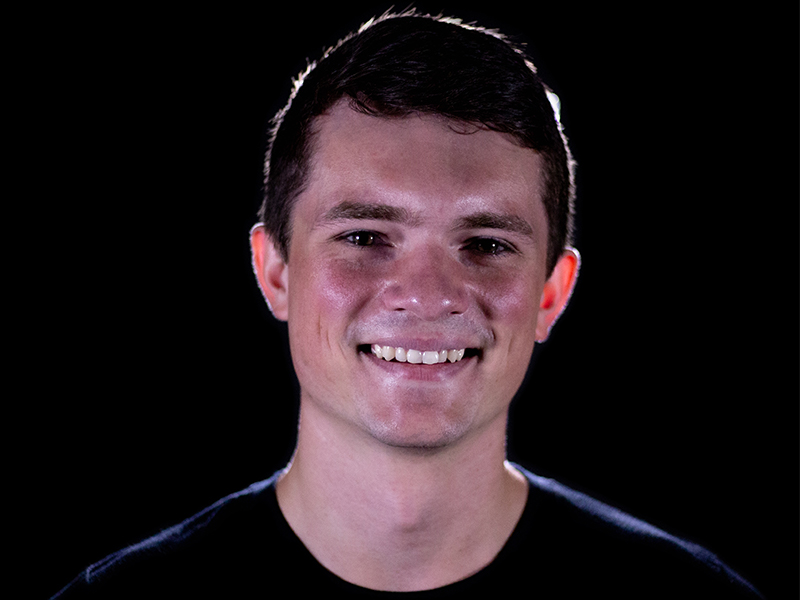 Levi grew up in Southeast Kansas in the town of Sedan. He is the oldest child of a police officer father and a mother who worked in a feed store. Levi is the first in his family to attend college, though his mother currently is attending community college.
"I'm pretty much on my own in terms of paying for school," says Levi, who holds an internship at a company providing cybersecurity services to businesses. "It's been a struggle to find the right balance between work and school, having enough time to focus on my classes."
He has worked between 30 and 40 hours a week since starting college, and although it's a challenge to juggle everything, he also thinks he's better prepared to enter the job market.
"Working is more than just drawing a paycheck. It helps build a work ethic and gives you a real-life look at the business world."
Levi receives a scholarship that provides about $5,000 an academic year, but he also has had to take out student loans to make ends meet.
"I'm so thankful for that scholarship. It takes away some of the stress of figuring out how to pay for everything myself."