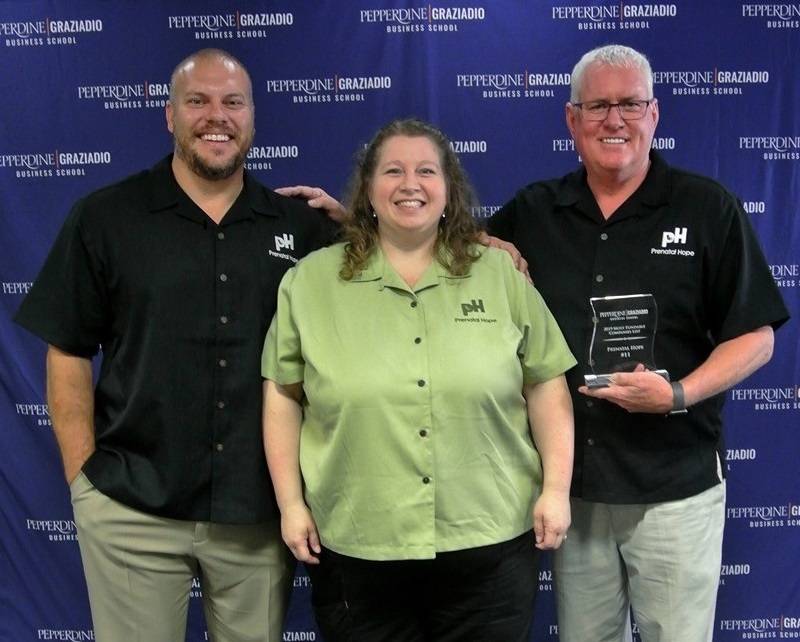 Wichita State graduate student Tammy Dorsey and her company, Prenatal Hope, recently reached a No. 11 rank on the Pepperdine Graziadio Business School's Most Fundable Companies List.
Prenatal Hope competed against thousands of early-stage U.S. companies with less than $10 million in annual revenue to be named one of the most fundable companies.
Dorsey, founder and CEO of Prenatal Hope, found her passion for reducing infant mortality while earning her Bachelor of Science in biomedical engineering at WSU. She is currently a graduate student in WSU's Master of Innovation Design (MID) program. Dorsey attributes the success of Prenatal Hope to The Institute of Biomedical Entrepreneurship, her team (co-founder and WSU MID graduate James Balman) and Wichita State.
Prenatal Hope is a medical device manufacturer that specializes in prenatal monitoring. The company's headline product is VivO2, a non-invasive, in-utero testing device that provides pH levels of an unborn baby's blood, which correlates directly to fetus' oxygen levels. This data helps reduce the risks associated with oxygen deprivation during childbirth.
"We are a biotech company dedicated to bringing hope to families during childbirth with our innovations," said Dorsey. "Our mission is to make a direct impact in the prenatal care industry and help recover the U.S. as a safe place for birth."
Dorsey and Prenatal Hope have taken advantage of multiple start-up and entrepreneurial resources available at WSU. In 2018, Dorsey took first place in the Shocker New Venture Competition and found the validation needed to follow through with steps toward commercialization.
She also took advantage of the Shocker Innovation Corps program, which nurtures and supports WSU entrepreneurial teams interested in transitioning their STEM ideas, devices, processes or other intellectual activities into the marketplace in anticipation of profit. Dorsey most recently has found additional support while pursuing her graduate degree in the MID program through WSU's Institute of Innovation.
Prenatal Hope has now successfully raised $1 million in seed funding. The project has also won 14 awards in the past 18 months. You can see the full list here.
As a winner on the Most Fundable Companies List, Prenatal Hope will be profiled on Entrepreneur.com and will be featured in the December 2019 print issue of the Entrepreneur Magazine.
"This is a national platform to bring awareness to an area of medicine that, relatively speaking, has gotten much worse over the last three decades," said Dorsey.
The Most Fundable Companies initiative is designed to bridge the gap between startups and the capital they need to succeed. To learn more about Prenatal Hope, go to www.prenatal-hope.com/.