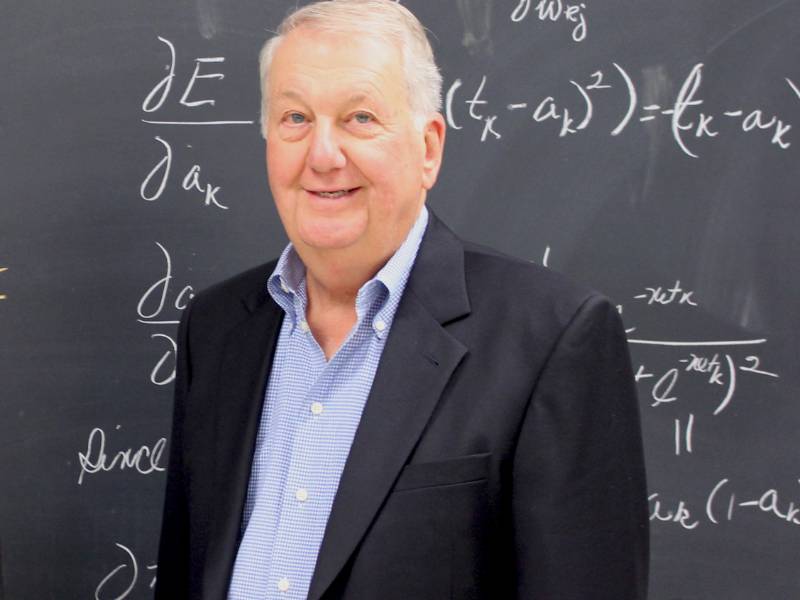 A $1.25 million gift from the estate of Wichita State University alumnus Brenton D. Myers will support the WSU College of Engineering, where Myers earned the degree that helped him build a lifelong career in engineering and airport planning.
Mr. Myers was a staunch champion of the College of Engineering, endowing the Brenton D. Myers Engineering Scholarship in 2011 and the Brenton D. Myers Innovation in Engineering Education Award in 2015. The award is used to help faculty develop innovative ways to teach students to be better engineers.
Mr. Myers' estate gift will be divided among three areas: supplementing his scholarship to produce larger awards; increasing the faculty award to make a greater impact; and providing discretionary funds to the dean to strengthen the College of Engineering.
"Everything Mr. Myers has done for the college has been aimed at giving students the education and training they need to be successful," said Engineering Dean Dennis Livesay. "He cared deeply about our students and faculty, and we are forever grateful for it."
Mr. Myers passed away in August at the age of 82. After spending much of his career working in airport planning and development with the Kansas City Aviation Department, he had retired to the San Francisco area. He graduated from Wichita University in 1958.
"Brenton was an alumnus who truly valued the education he received here and believed it contributed greatly to his career success," said WSU Foundation President Elizabeth King. "His legacy will be one of helping students be as successful as they can be, for generations to come."