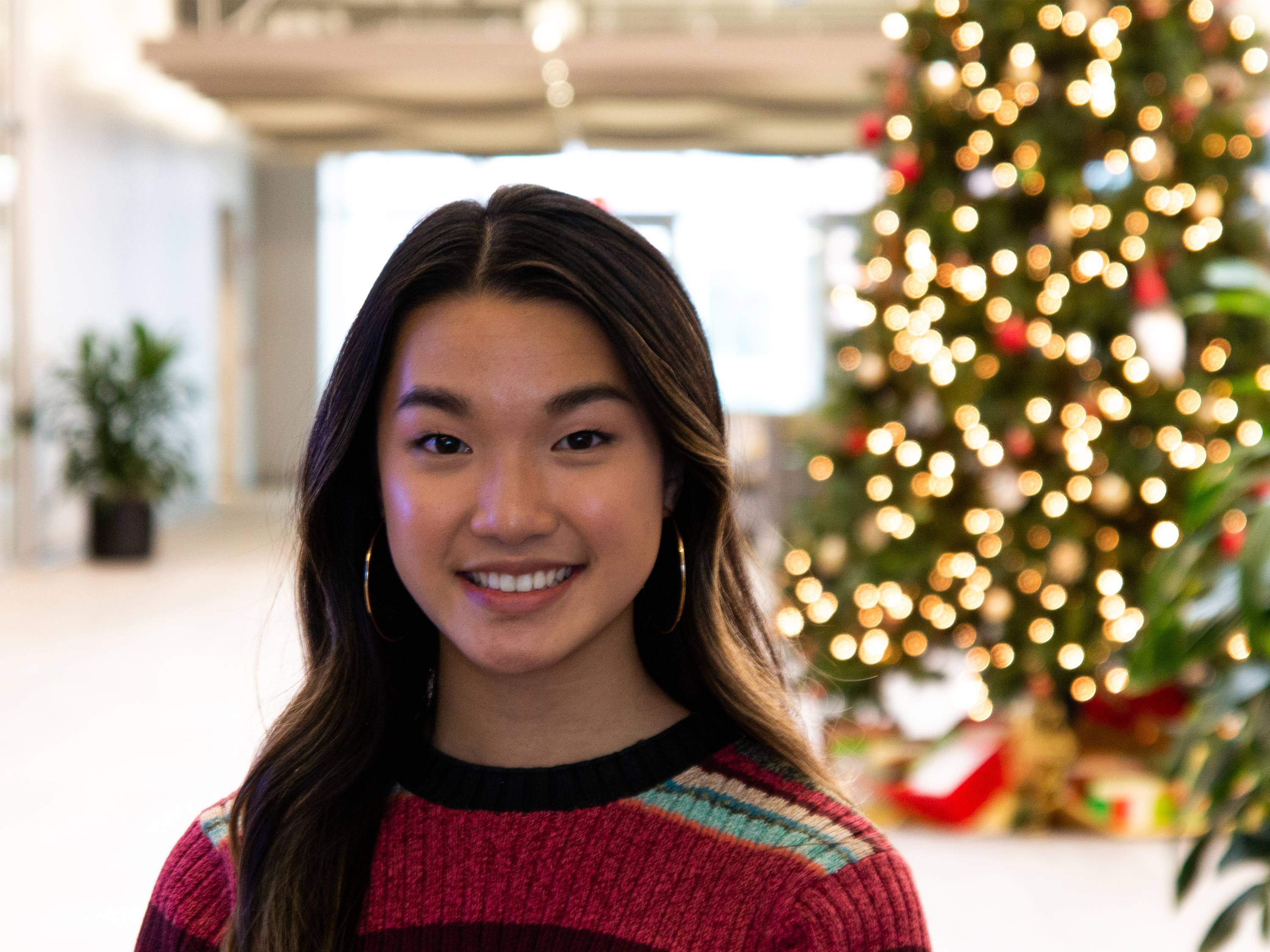 Stella Yang has served in many roles on campus since she enrolled in 2016, including business senator and treasurer of Student Government Association, as well as vice president of Asian Student Conference.
A sterling student and kind friend, Stella believes that a smile is a powerful asset for being successful wherever you go. Now, Stella goes to work at manufacturing firm Airxcel, doing what she enjoys and what she has studied so long for.
Stella is one of more than 1,100 students eligible for fall 2019 graduation. Learn more about her time at Wichita State and what's next for this grad.
---
What is your degree in?
A bachelor of arts in economics.
What led you to WSU to begin with?
WSU's affordability and the opportunities it offered drew me in.
How are you feeling leading up to graduation?
It's bittersweet. I love my Wichita State community and the connections I've built, but I am also excited to start a new chapter in my life and use everything I've learned and experienced at WSU to help me excel. Mostly though, I am very very nostalgic and appreciative.
What has been your most helpful learning experience while a student at WSU?
This might sound strange, but greeting people and connecting with people has been the most helpful learning experience for me. Saying hello and asking someone how their day is going is representative of me learning that if I need help, all I have to do is ask and someone will be there for me. WSU has taught me to ask for help and to engage with people.
What was been your biggest challenge as a student, and how did you overcome it?
My biggest challenge has been being satisfied in the work I'm doing. For a while, it felt like I needed to do more. Be more involved, get better grades, do more. But this year, looking back on everything I've done, I feel humbled and complete. I feel like what I've accomplished is enough, and I have very few regrets in terms of not working hard enough.
What are your plans now workwise?
I will be a sourcing analyst and buyer at Airxcel Inc., a small manufacturing company in Wichita. For a while now people have asked me what I wanted to do, and for the longest time I've talked about how I love macroeconomics and how tariffs interest me a lot. It turns out that I will be heavily involved in macroeconomics, international trade and tariffs, so I am very excited to continue my job.
What advice would you give other WSU students?
Work hard, be proud of yourself, and have fun. When you graduate, you want to feel accomplished and feel like you've made a difference, while having a great time. College is such a unique time in everyone's lives. Appreciate the feelings you're going through because you'll never experience it again.