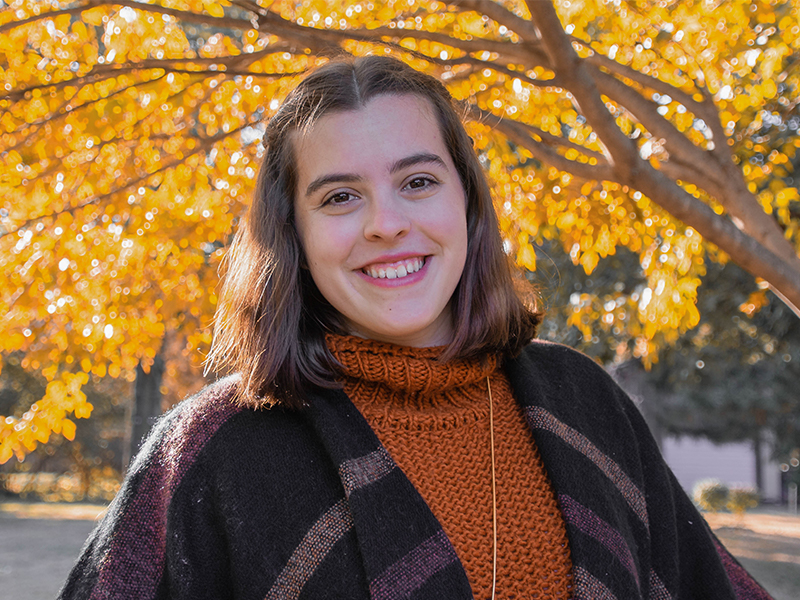 During Sydney's time at Wichita State, she took courses that influenced her experiences and career path. She's loved her time on campus and appreciates all the opportunities she's lucked into.
Sydney is one of more than 1,100 students eligible for fall 2019 graduation. Learn more about her time at Wichita State and what is next for the grad.
---
What is your degree in?
My degree is in Sociology.
What led you to WSU to begin with?
I actually started college at Colorado State University and decided to transfer to WSU to be closer to my family. I transferred without ever stepping foot on campus and have grown to love and appreciate WSU so much.
How are you feeling leading up to graduation?
I am very excited.
What has been your most helpful learning experience while a student at WSU?
I took some very eye-opening classes while at WSU that really influenced my experience here and what career path I plan on following. I would encourage students to take different courses that they may not have planned on, or may not already be fluent in the topic. Those can be the most eye-opening classes.
What has been your biggest challenge as a student and how did you overcome it?
My biggest challenge was procrastination, I learned how to use a planner and use to-do lists daily.
What are your plans now workwise?
I have already started Graduate School at WSU to work on my master's in sociology. I plan on staying at my part-time job and working as a GTA through my master's program.
What advice would you give other WSU students?
Keep your eyes open for opportunities. I lucked into so many things that I never thought that I would be apart of and they shaped my college experience so much.