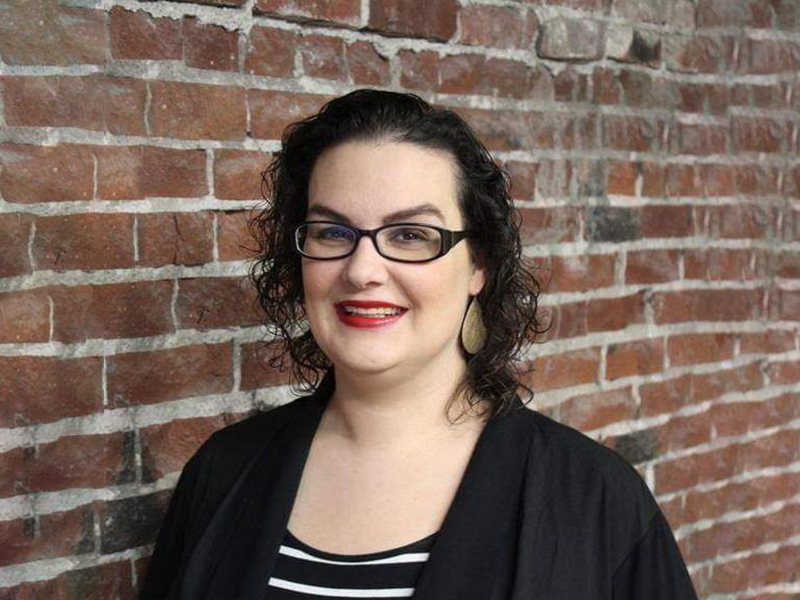 Audrey Korte, a Wichita State graduate student studying representation and the news at the Elliott School of Communication and recent graduate of Wichita's Civic Engagement Academy, has been selected to participate in the Mandela Washington Fellowship for Young African Leaders' Reciprocal Exchange.
As part of the U.S. government's Young African Leaders Initiative, the Mandela Washington Fellowship for Young African Leaders fosters relations between Americans and Africans and empowers young African leaders through academic coursework, leadership training, mentoring, networking and local community engagement. Since 2014, nearly 4,400 young leaders from every country in Sub-Saharan Africa have participated in the program.
As a Reciprocal Awardee, Korte will collaborate with Abass Sesay, a Mandela Washington Fellow and founder and CEO of Active Ambassadors Network Sierra Leone, to co-design and implement a project that will expand markets and networks and increase mutual understanding between the U.S. and countries in Sub-Saharan Africa. In addition, she will travel to Freetown, Sierra Leone to co-host the Women's Communication and Leadership Conference with Sesay on July 3-4.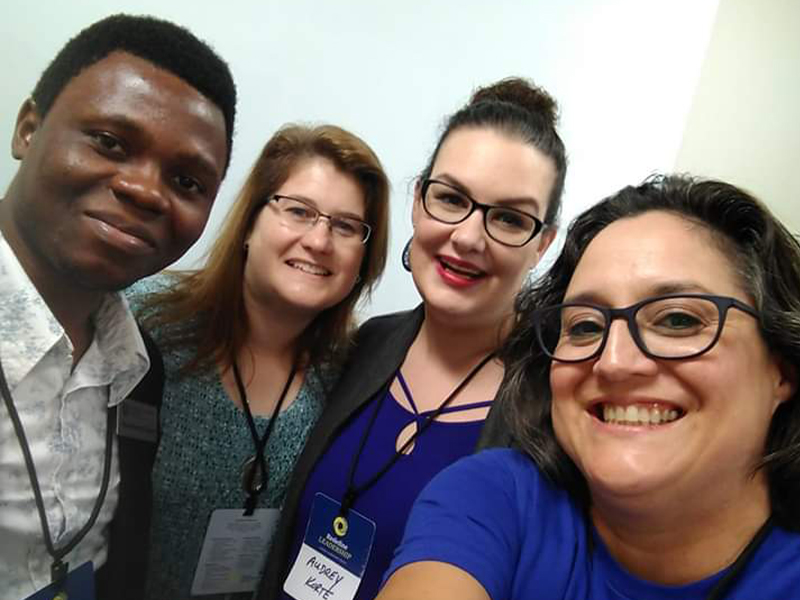 Audrey Korte, second from right, and Abass Sesay, left, at the Kansas Leadership Center in June 2019.
---
Korte hopes to be able to better understand the issues Sierra Leoneans face as they recover from an 11-year civil war, an Ebola outbreak and devastating mudslides through the exchange. She will then share the skills and knowledge she gained during her trip when she returns to Wichita.