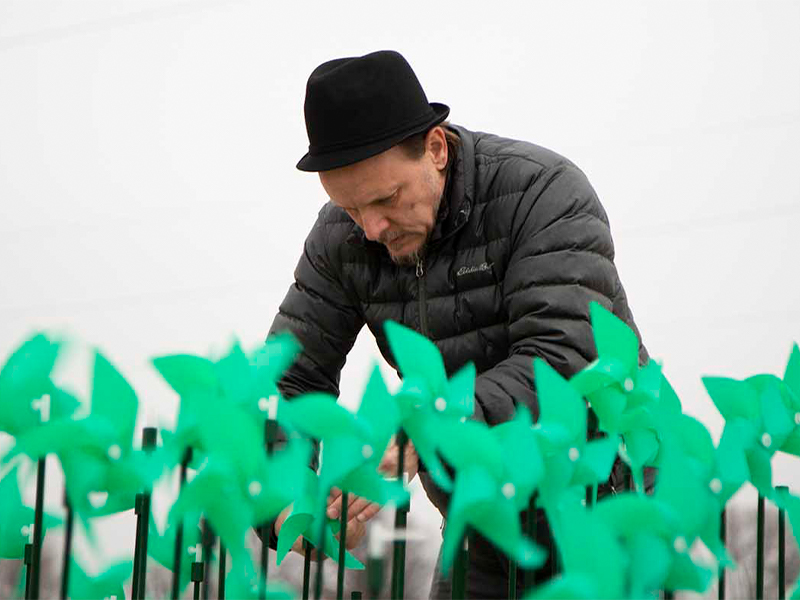 Levente Sulyok, associate professor of painting and drawing in the School of Art, Design and Creative Industries, installed two temporary sculptures on Wichita State's Innovation Campus. One sculpture includes a solar-powered street light that, at dusk, illuminates the Victorian-era iron street lamp below it. The other is composed of plastic pinwheels that imitate the movements found in the Flint Hills of Kansas.
"We don't want to make fixed objects necessarily. It's the Innovation Campus, after all," said Sulyok. "I knew I wanted to use the elements to make something that wasn't static."
The College of Fine Arts supported the project by underwriting the cost of materials for the sculptures. Every two years, new installations will be installed, serving as a research opportunity for students and faculty.
Sulyok is the first artist to utilize the new sculpture pads along Oliver. In collaboration with WSU's College of Fine Arts, the city of Wichita installed the two brick pedestals to bring visual interest to the Innovation Campus.
Learn more about the project here.