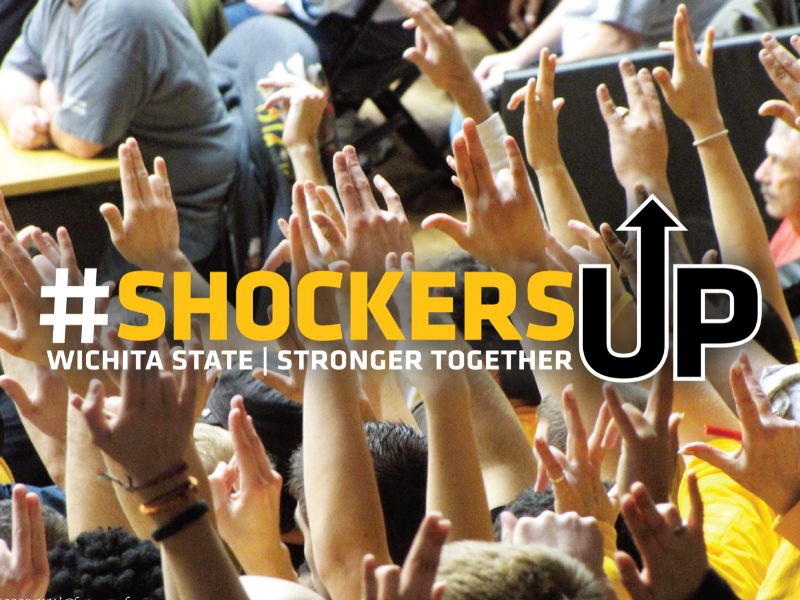 As many Wichita State University students struggle with ramifications of the coronavirus pandemic, the WSU Foundation has created a new fund to help them overcome financial hardships and remain focused on their education.
So far, more than $60,000 has been secured for the COVID-19 Emergency Fund for Students, but university officials anticipate the need will be substantially greater. Donations may be made online at foundation.wichita.edu/shockersup.
The emergency fund is intended to help students primarily in two ways. The first is to help them pay for basic necessities such as food and rent. Many students who had jobs on campus or in the community have lost them because of the shelter-in-place order. The second is to help them transition to online learning by providing technology such as laptops or mobile hotspots.
Wichita State students who need help may request an application from the WSU Office of Financial Aid, which is overseeing distributions from the COVID-19 Emergency Fund for Students.
Email finaid@wichita.edu to get an application.
The WSU Foundation also has launched a new appeal called Shockers Up, inspired by the rallying cry that rings throughout Charles Koch Arena on game days.
"We believe 'Shockers Up' is an appropriate message for our community as we respond to the needs of our students," said Elizabeth King, WSU Foundation president and CEO. "It's also an invitation to Shocker Nation to stay connected and support one another in a very challenging time."