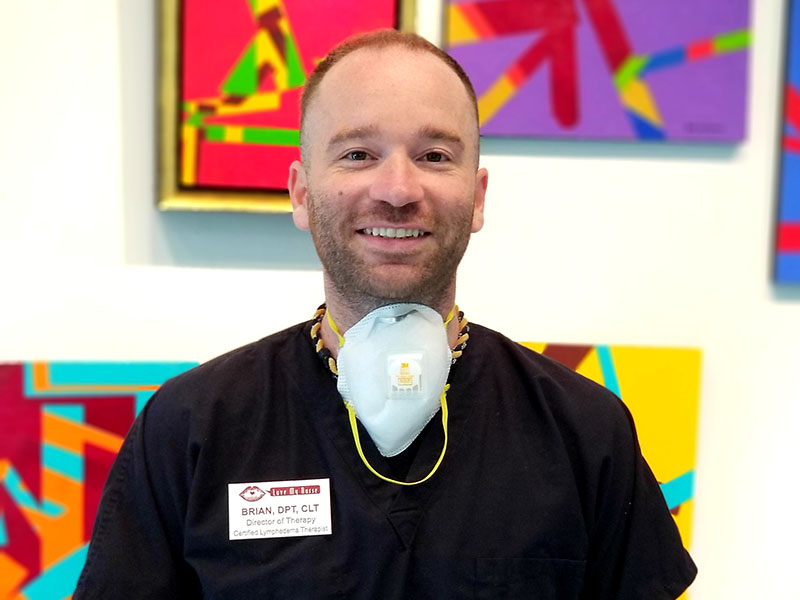 While hospitals and doctors' offices are seen as the battlegrounds against COVID-19, there's another group of medical professionals who are also on the front line: home health care workers.
Dr. Brian Miller – director of therapy and of for Wichita-based Love My Nurse Home Health and owner of Miller Contract Therapy – played a vital role in his patients' health care, even before the pandemic hit.
"I am responsible for ensuring our patients receive appropriate health care interventions, which include physical therapy, occupational therapy, speech therapy and social work," said Dr. Miller, who graduated from Wichita State University in 2011 with a Doctor of Physical Therapy degree.
But COVID-19 brought a new set of concerns and challenges to Miller's home health care colleagues.
"This last month, I have seen a considerable amount of panic in our patients," Miller said. "As a home health therapist, we travel to our patients' home to provide treatment. Many patients are fearful we would introduce the COVID-19 to them and their families. A large number of patients and health care communities have elected to stop therapy interventions during this pandemic."
Miller and his staff are taking precautionary measures to mitigate and minimize the risk to many of his already-vulnerable patients.
"As soon as the pandemic began, all my therapists began taking daily temperature checks and recording them in a log," Dr. Miller said. "Precautions were reviewed to help minimize transfer of the disease, and sanitation practices of our equipment were heavily enforced. N-95 masks are recommended to be worn for any of my team members who go into a retirement home or other group home, or anyone suspected of being in contact with another COVID-19 case."
Throughout his extensive training at the university, Miller said he was well prepared for his career and this crisis: "The Wichita State University physical therapy program did an excellent job in preparing not only me, but all of my fellow DPT graduates on prioritizing safety. We were taught how to appropriately protect ourselves using precautions and personal protective equipment."
Miller is anticipating an uptick in home health care patients in the near future.
"I imagine the medical field will see a large growth in treating patients who have been hospitalized and released home," he said.
There have been a few bright spots on Miller's radar.
"I feel as with everything bad, something good has come from it. I see families spending time together outside, people walking their dogs, and everyone truly enjoying nature and our world. I feel that this was a wake-up call to some people to enjoy life and to remember that tomorrow is never promised."
Additionally, Miller sees opportunity for growth and development for the medical community.
"Our medical field has come so far in recent times with the advancement of technology and research," Miller said. "I think this will be a wake-up call to the medical community to develop practices for any future pandemics."