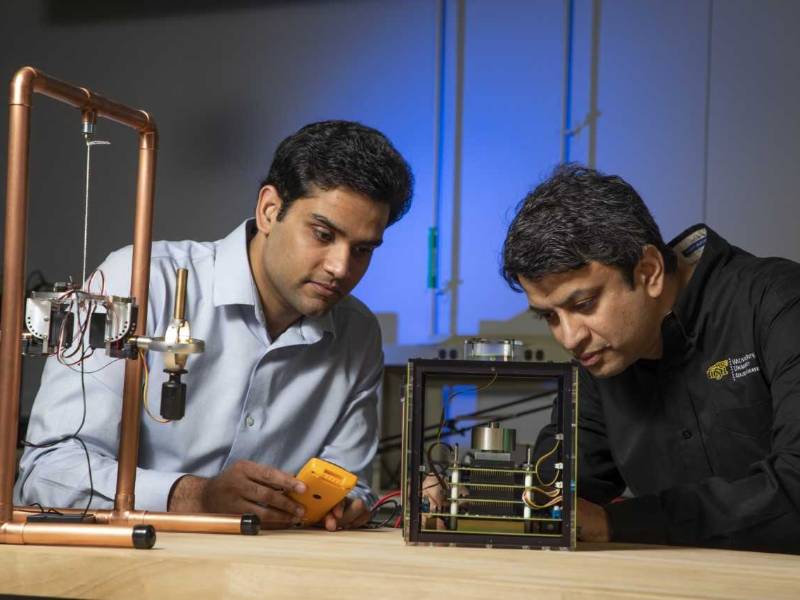 In the latest U.S. News and World Report rankings of universities offering a Ph.D. in engineering, the College of Engineering at Wichita State University is again ranked in the top 100 engineering graduate programs, the only institution from the state of Kansas to make it in the top 100.
The 2021 rankings by U.S. News and World Report are based on a number of factors including reputation among peer institutions and industry recruiters, student selectivity, faculty resources and research expenditures – an area where Wichita State far outperforms peers. A recently released National Science Foundation report of FY2018 total engineering research expenditures ranked Wichita State 54th in the nation, well ahead of any other institution in Kansas.
Impressively, Wichita State's rank – 94th – is tied with a number of state "flagship" universities, including the University of Missouri, the University of Kentucky and the University of Nebraska – Lincoln. This is particularly noteworthy given Wichita State's urban-serving role. In fact, less than a third of the top 100 engineering programs – Wichita State included – are located in one of the country's 200 largest cities.
"These rankings confirm that Wichita State is not only the best value proposition for an engineering education in the state of Kansas, our high level of research activity rightfully places us among the best in the nation," said Dennis Livesay, dean of the College of Engineering. "It verifies that we are living up to our designation as Kansas' only urban public research university by providing an affordable education to our community and by helping industry solve its most pressing issues through research."
The ranking is tied to $63.3 million in industry and government-funded engineering research done at Wichita State. The latest NSF ranking also places Wichita State fourth in total aerospace engineering research dollars, just ahead of Massachusetts Institute of Technology.
The National Institute for Aviation Research (NIAR) generates a significant amount of the university's R&D funding to perform industry and government certification testing and research. The university as a whole recently set a new record for total research and development awards in FY2019 with a total of $136.7 million, a record driven by an unprecedented $57 million in Department of Defense awards.