COVID-19 has impacted university plans for the foreseeable future. Many universities have canceled camps and other summer activities in response to the pandemic.
However, one Wichita State University professor found a way to bring a field camp to students from their homes.
Will Parcell is the chair and associate professor in the geology department. He serves as the field camp director for Geology Field Camp GEOL 640 (Field Geology).
Field camp is an applied learning, capstone field experience in the Bighorn Basin of Wyoming and Montana. It is offered through Wichita State. Professors, Wichita State students and students from other colleges interact in large groups of people; something we have been instructed not to do during the pandemic.
Parcell wants to protect his student's health and provide the camp that students have looked forward to since its conception in 2013. He is prepared to do so in a virtual setting.
Parcell started working on an online version of the camp during his sabbatical five years ago. He isn't a fortune teller -- he just wanted to provide a more accessible version of the class.
"I wanted to start developing virtual field trips for students who were physically unable to get into that field," Parcell said.
During in-person camp, students test geological concepts from the landscape. For the virtual camp, Parcell is using Minecraft to create landscapes similar to the Bighorn Basin of Wyoming and Montana.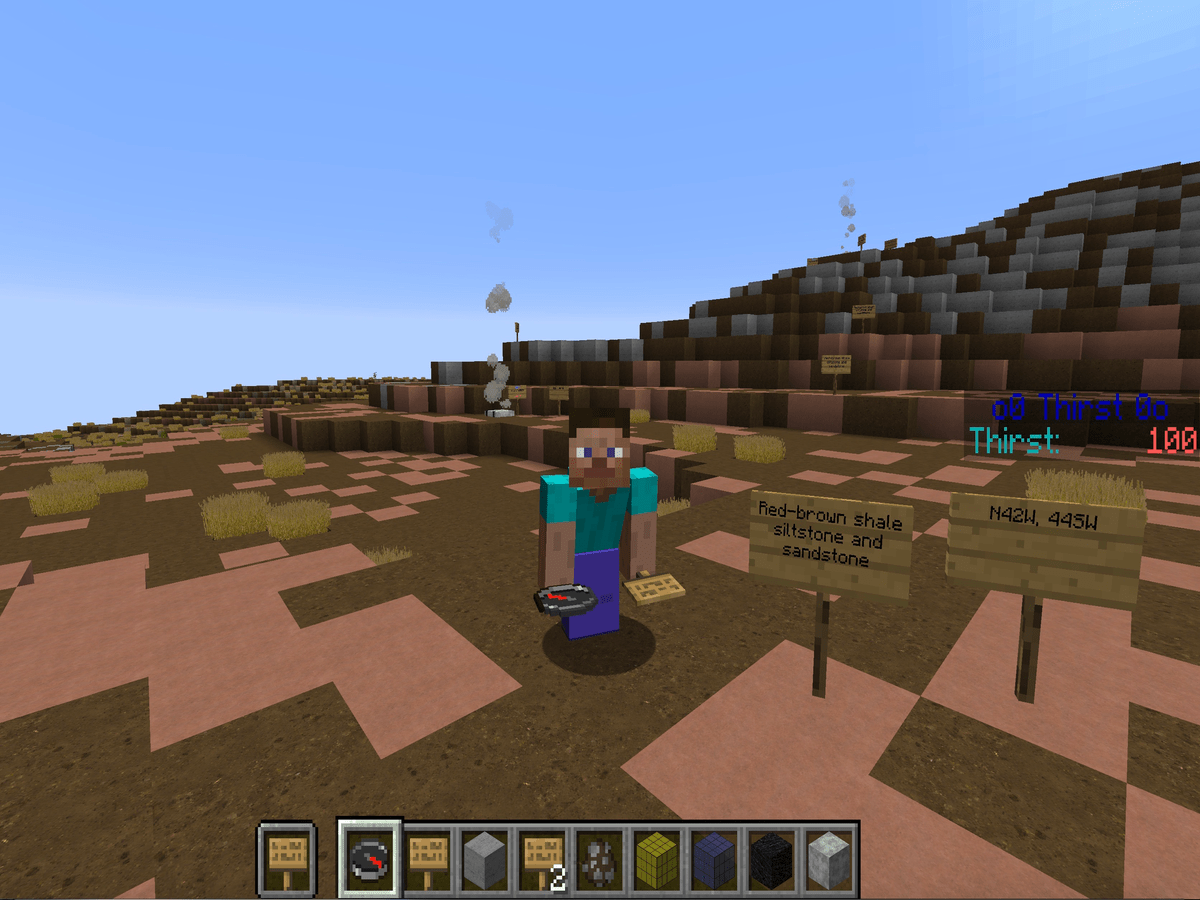 "I will create and change the landscape, so they are geologically appropriate," said Parcell. "Students will go through the Minecraft worlds and map the geology."
Students will be given a week to map the geology of the assigned Minecraft world. Each week, they will be assigned a new world that will be more difficult to map than the last.
Parcell will utilize other teaching tools. He plans to use Zoom for video lectures and Blackboard for posting student grades and assignments.
"I'm really focused on the learning portion of the virtual camp," Parcell said.
Several large aspects of geology camp are the community and development of soft skills. Parcell knows it will be difficult to recreate those in a virtual setting, but he has added a few fun features in an attempt to do so.
"I have recreated Mickelson Field Station and included dining facilities, cabins, a campfire and recreational activities so it feels more like the real-world experience," Parcell said.
Parcell understands that some students may be hesitant to sign up for an online version of the class. But he encourages students to give it a shot.
"The geology department is dedicated to providing students with the core geology learning objectives and making the virtual learning format fun," Parcell said.
For more information, email Will Parcell at william.parcell@wichita.edu.