If you walk around the Wichita State University campus this summer, the odds are good you'll see someone sporting a WSU face mask.
The abundance of masks on campus is due in part to the College of Health Professions, who donated 2,500 cloth face masks to the WSU community for the campus reopening May 26.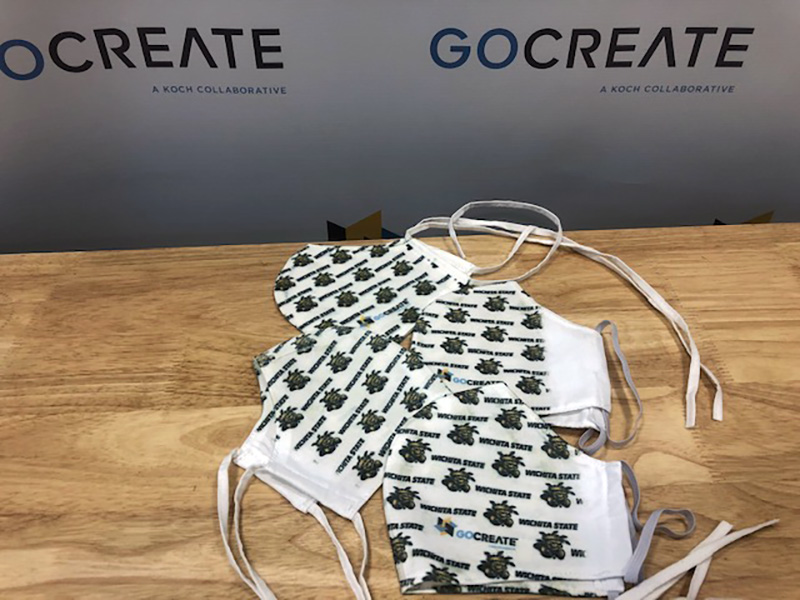 The idea for the donation came from Stephen Arnold, interim dean of the College of Health Professions. Arnold is a member of the Health and Safety Committee — one of seven university committees formed to develop plans for reopening campus amid the Coronavirus pandemic. He said the group took into consideration state and federal guidance, and made the recommendation that all employees be provided with reusable masks as WSU moved forward with the reintegration plan.
"I thought, 'Wouldn't it be nice if we provided the first round of masks as a gift to the university from the College of Health Professions?'" Arnold said. "I just wanted to do something good during these uncertain times; that was really the main motivation."
GoCreate, a community makerspace located on Wichita State's Innovation Campus, produced the Shocker-themed cloth masks, which are white and feature the words Wichita State and WuShock in a repeating pattern.
"Everyone is really appreciative of the masks, and I'm glad our college was able to do this," Arnold said. "I look forward to seeing the masks in use as more people return to campus."