In September 1895, Wichita State University held its first classes at the corner of 17th Street and Hillside. After nearly 125 years of success, the Wichita community has a reason to celebrate.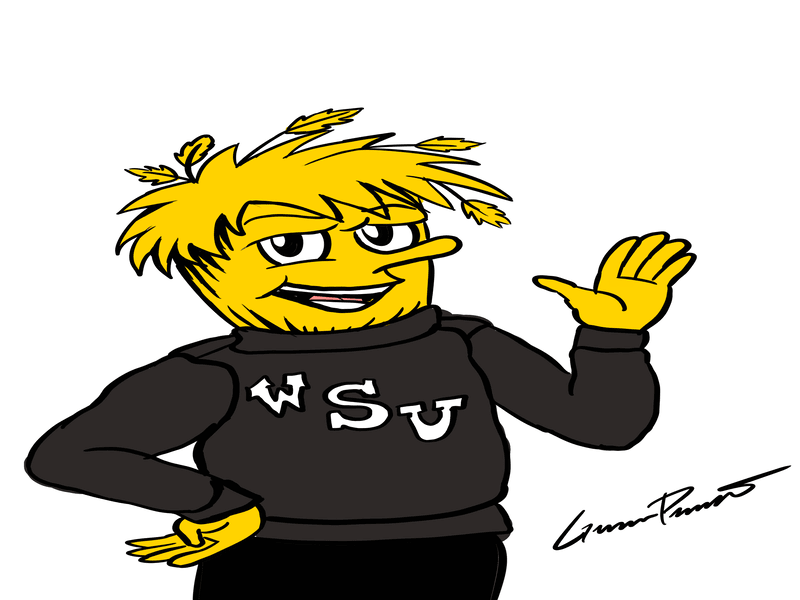 Jay Price, a history professor at Wichita State, and his creative team are honoring Wichita State's birthday in a way that has never been done before. They are creating a graphic novel.
"It will be a brief overview that tells the history of WSU from our early days as Fairmount College right through our celebration of the 125th anniversary," Price said.
The booked is titled "A Walk with Wu," and the main character is WuShock, Wichita State's mascot. Throughout the novel, Wu explains the eras of the institution's story, highlighting significant people, student life, traditions and events.
"With Wu as our tour guide, we can appreciate how we came to be who we are," Price said.
The authors are Price, Darren DeFrain, an English professor, and Jessica Mirasol of WSU Special Collections. Genna Pennington, a Wichita State graduate, was the artist.
Price has experience with graphic novels. He recently finished the three-volume "Luke the Longhorn" graphic novel series that tells the history of the Chisholm Trail, and that work has has informed the creation process for the "A Walk with Wu."
"Each team member brings a unique perspective to the graphic novel," Price said.
"We learned we have to treat graphic novels like a documentary," Price said.
Wichita State has a rich and vast history, which the team had to to condense to 25 pages. They found they had to think more like storytellers than historians.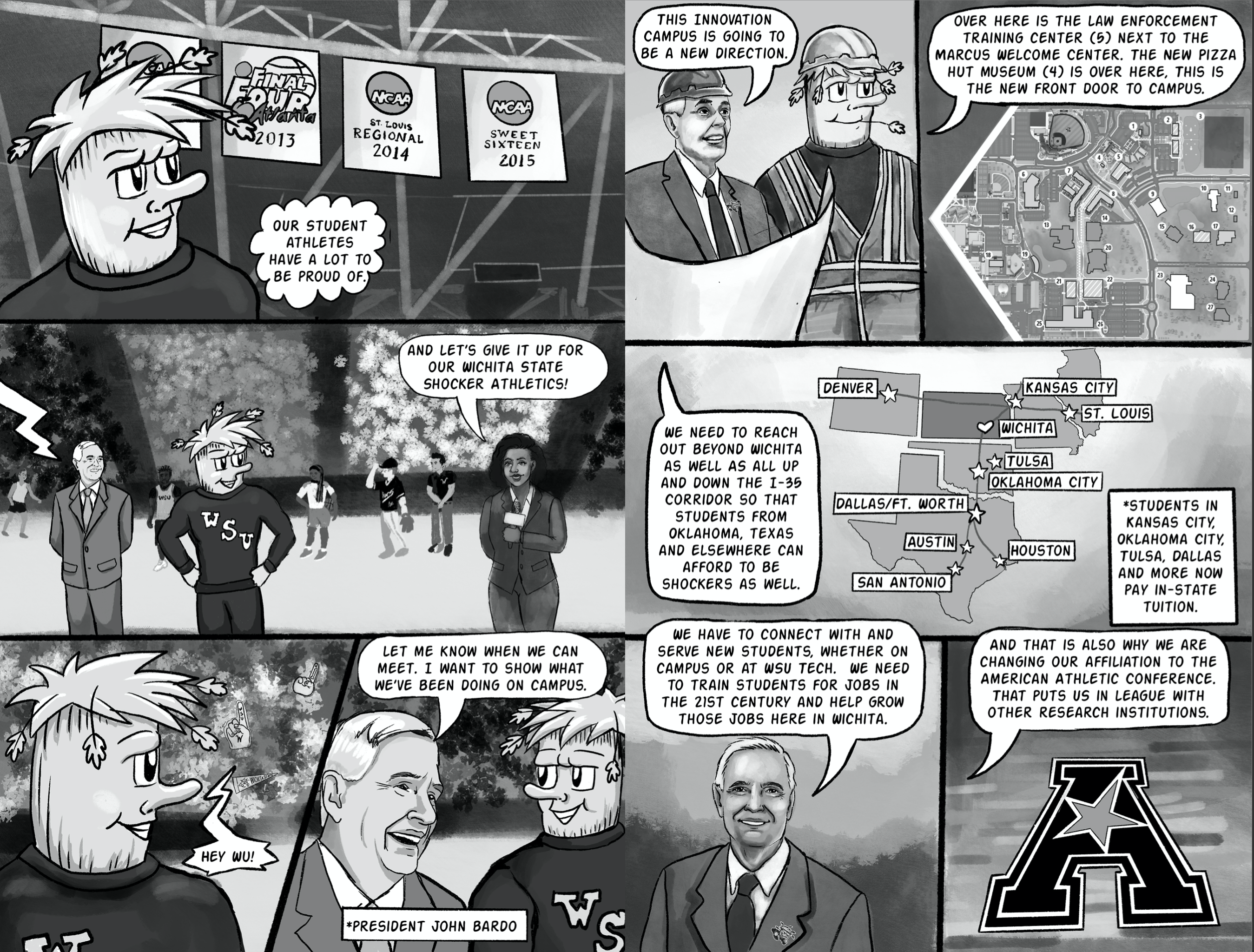 "You can't just have a picture with a lot of text. You have to create a sense of motion and give the reader's eye a rest," Price said.
Price hopes to use the graphic novel as a fun and accessible way of showing the history of Wichita State.
"We hope that readers will appreciate the different phases of Wichita State's story and how we have changed while maintaining the core of who we are."
"A Walk with Wu" will be available December 2, 2020. You can purchase it in the RSC Shocker Store and online at shockerstore.com.
For more information, contact Jessica Mirasol at jessica.mirasol@wichita.edu.