Dr. Kevin Harrison is using his breath to give a voice to social justice.
Harrison, the coordinator of community engagement for the Division of Military Veterans and First Responders at Wichita State University, recently started the Breathe project, which he says "is an attempt to use art as means of addressing social injustice and racial stereotypes."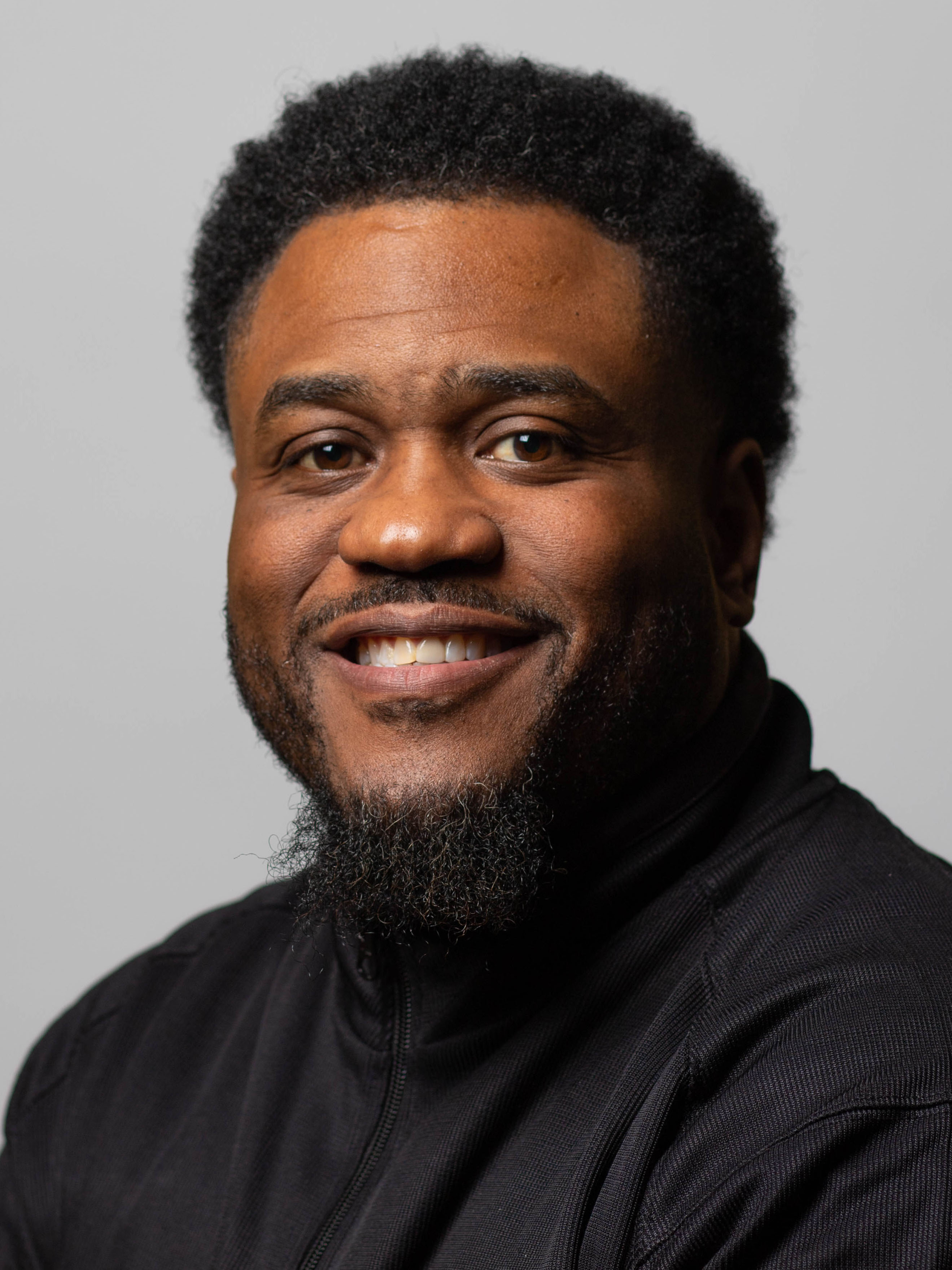 Dr. Kevin Harrison
On social media and the Breathe Project website, Breathe amplifies the lives and profiles of black men throughout Wichita and the nation. Harrison launched the project shortly after George Floyd died while in police custody in Minnesota. Harrison noticed hashtags and T-shirts that quoted Floyd's last words: "I can't breathe."
"I think that's powerful, but there's also power in the fact that I can breathe," Harrison said. "There's still time for me to go out in my community and make a difference. So, while I'm still breathing, I just decided I'm not going to promote that I can't breathe. I want to promote the value in every breath of air that I have and people who look like me who have breathed and have done amazing things — from inventing blood plasma technology to various advanced surgeries to being astronauts and going to the moon. You name it, black men have done it.
The problem, he said, is that some people let stereotypes and prejudices get in the way of seeing what black boys and men are capable of achieving.
"I think we need to start some conversations that remind and educate ourselves and others," he said.
The Breathe project's first major launch was a music video, which features dozens of Wichita-area men of color singing lyrics that Harrison wrote. Filming was done at the recently renovated Dunbar Theater — which, from 1941 to 1963, was the only theater where African Americans in Wichita were welcome.
The men sing the powerful chorus:
"Let's be the change we want the world to see,
The change in our community.
Change we want the world to see.
Let's be the air that all men are free to breathe."
Harrison said there are three overarching goals of the Breathe project. The first is to inspire young black boys.
"You have African American men from all different nationalities, all walks of life, all different types of careers, ages ranging from ages 10 to 73 on the project," he said. "This music video is sending a message out to young black men that they can aspire to do anything, and they can work with other like-minded men."
The second goal is to take control of the narrative around young black men.
"There have been a lot of stereotypes and biases historically that depict black men in a certain manner, and those biases are incorrect," Harrison said. "Rather than allowing those mainstream outlets to continue to give inaccurate depictions, it's an attempt for us to take control of the narrative ourselves. In doing so, hopefully better educate educators that deal with black boys, particularly in K-12, so that we can hopefully minimize some of the racial microaggressions."
Finally, Harrison said he hopes to start some conversations and start educating law enforcement to do the same.
"Based on my perspective, I don't think black men are policed fairly and without disparity," he said. "I think that's a problem throughout the country, and I think part of that comes from these biases."
Some of that education, Harrison hopes, will be in inspiring young boys in area school districts.
"I'm hoping that we can develop some partnerships with schools and actually come into the schools and spend some time with some time with young men," he said. "We want to start with third-graders and we want to reach out to as many third-graders as the school district will allow us to engage with. A kid is like a flower. If you water it, it's going to grow and become something beautiful. If you don't, it won't."
Part of the project will also include fundraising to help Wichita families who have been hit financially by COVID-19. Kevin and his colleagues are producing a 15-month calendar, which will be available in October at www.powerstory.org. The calendar features 15 black men of distinction — physicians, congressmen and professors — "to give black boys a visual that to tell them, 'I can do this because this person looks like me and did it.'"
Harrison hopes to raise about $6,000 from the sale of the calendars and other initiatives to help dozens of families experiencing financial hardship or food insecurity due to the pandemic.