Shocker graduate Dr. Cory Gibson has been named Kansas Superintendent of the Year for 2019-20.
Gibson, who is also superintendent of the Valley Center School District, initially wrestled with the idea of pursuing a teaching degree. For him, he was set on engineering. It wasn't until six months into his collegiate career when he realized he missed being in a classroom setting and assisting students.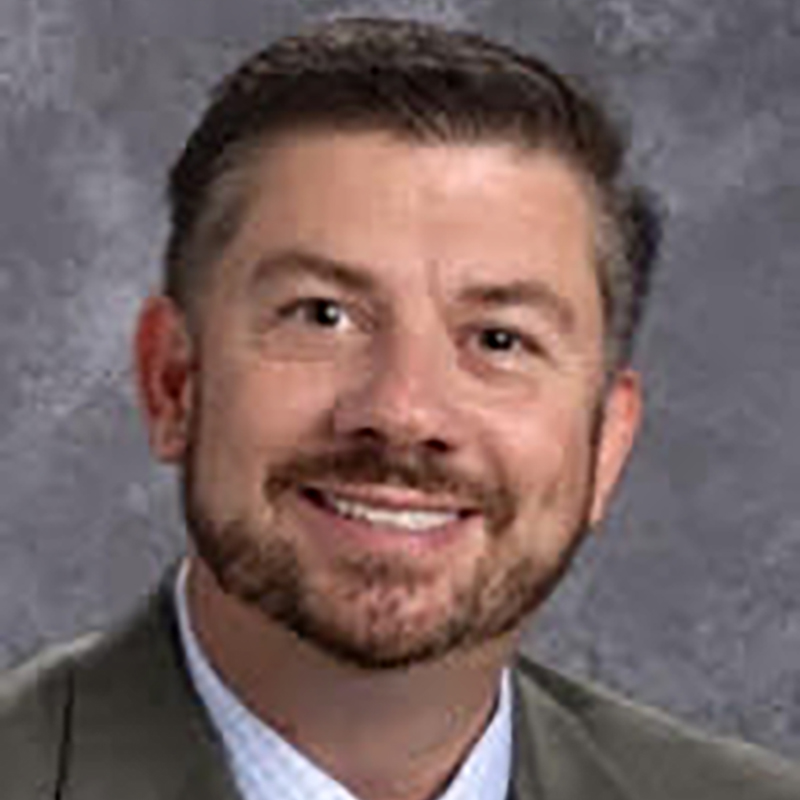 Dr. Cory Gibson
"I had a unique opportunity during high school to be a classroom aid for at an elementary school. Being around teachers and students was a catapult for me to move forward into the field of education," Gibson said. "Even though those experiences were happening, I was still set on pursuing a different path."
His path to becoming superintendent took years of additional training, education and mentorship along the way, which helped shape his career trajectories.
"I was an upper elementary teacher. I remember being on a boat with my grandfather and sharing how I couldn't imagine doing anything but teaching. But through the persistence of principals, they persuaded me to get my advance degrees and move toward the administrative realm," Gibson said. "Then once I became a principal, I got asked to move toward the superintendent role."
During Gibson's eight years at Valley Center, he's worked to rebrand the district and realign stakeholders' perception of a robust and forward-thinking district. He's worked hand-in-hand to update and replace mission statements, logo, tagline and athletic logo.
"In my tenure, the board of education really wanted to remake what people viewed Valley Center to be," Gibson said. "We got away from the historical view and wanted others to recognize the district for the top performance and increased growth."
When Gibson received the news, he was winner, he was humbled. It was a testimony to the school district and the growth of the community, he said. What sets him apart isn't his resume, but his commitment to the students.
Every year he finds time to visit all 200 classrooms in the district, observing the teachers and taking part in the educational setting. At the start of the school year, he takes a photo with each kindergartener and handwrites a card to them, enclosing their picture with it. It's the small things that make the largest impact.
What sets Gibson apart from others is his willingness to serve and find room for growth and changes in education. He's actively involved at the state level of education.
Gibson is a charter member of the Valley Center Kiwanis Club, St. Catherine's Knights of Columbus and a member of the Valley Center Chamber of Commerce. He's involved in numerous professional organizations, including serving as a director and president of the Kansas School Superintendents' Association, a member of the Kansas-Missouri superintendents leadership forum and a board member for the United School Administration of Kansas.
"I've been fortunate to work with great leaders in the past who paved the way for my career. I've gotten to witness firsthand and learn from them throughout the years," Gibson said.
Gibson says he keeps his focus on the most important role of a superintendent: students.
"The role is challenging and complex but also the most rewarding as long as the focus stays on the students and their education," Gibson said.