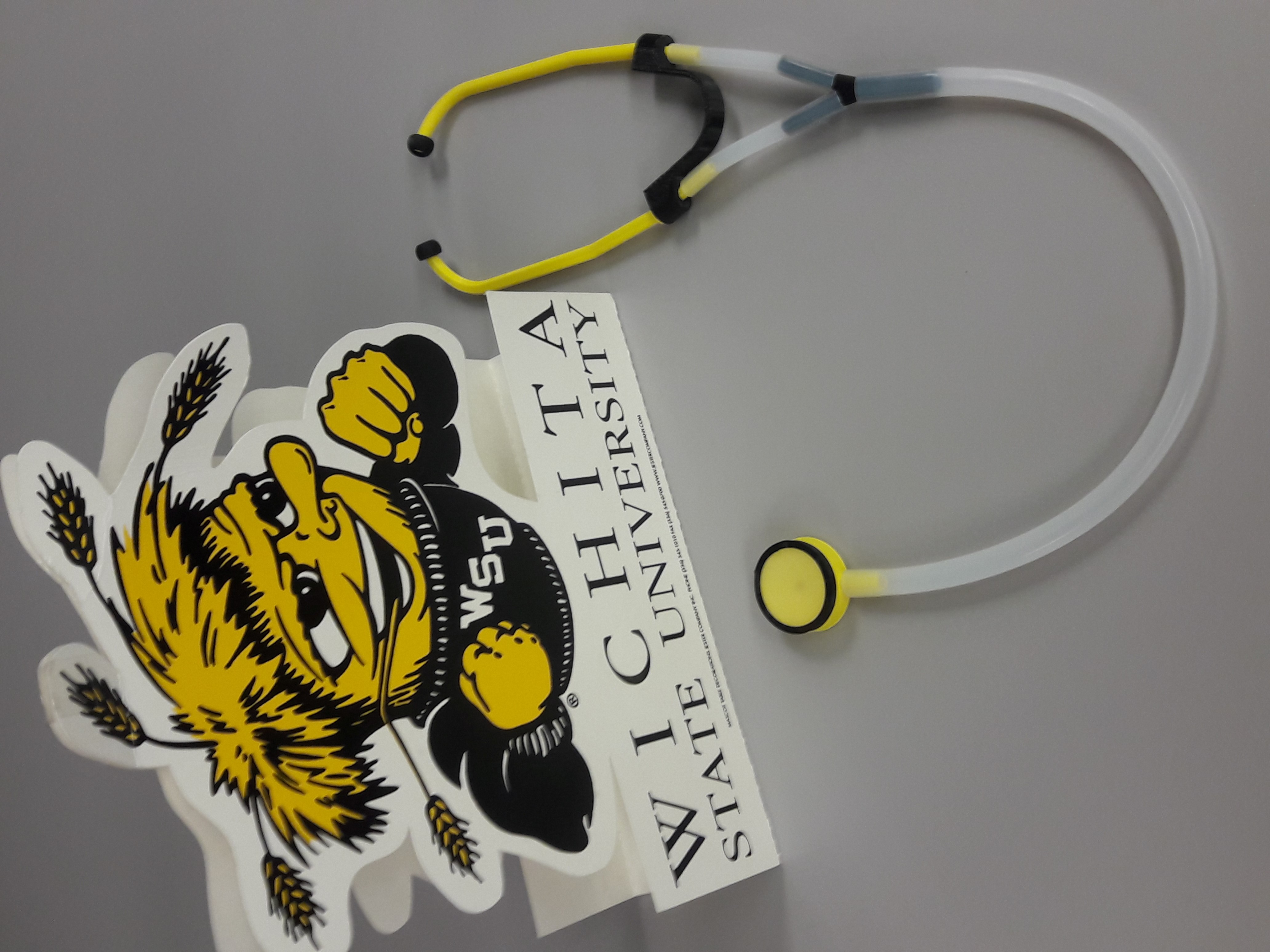 More than 200 Wichita State graduates from the School of Nursing, Physician Assistant Program and Advanced Education in General Dentistry Program received disposable stethoscopes as a gift from the College of Health Professions.
These gifts were made possible by the College of Health Professions and the Office of Tech Transfer and Commercialization at Wichita State. The Shocker-colored black and yellow stethoscopes were 3D printed at GoCreate, a Koch collaborative, on Wichita State's Innovation Campus. The gifts were mailed and distributed to graduates this past summer.
The high-quality stethoscopes are disposable, but can be reused many times when sanitized properly between uses. Wichita State has donated these stethoscopes to emergency responders and hospital workers during the COVID-19 pandemic, and received excellent feedback on the quality.
Stephen Arnold, interim dean of the College of Health Professions when the stethoscopes were printed and distributed, says the college decided to gift the new stethoscopes to show appreciation to graduates and express its happiness and gratitude for the class of 2020.
"We know that disposable stethoscopes are hard to come by. With COVID and all of the upheaval, this was our way of saying thank you to the students and wishing them well in their career," Arnold said.
Barbara Sue Branson, graduate of the accelerated Bachelor of Science in Nursing program, said the stethoscope was a nice surprise, especially since COVID-19 suddenly canceled in-person classes and graduation ceremonies.
"The stethoscope works really well. The quality is good, and the heartbeat and lungs sound really sharp," Branson said. "It's nice to have a gift from my alma mater to accompany me as I start my career."