A panelist of performing artists, moderated by Rodney Miller, dean of the College of Fine Arts, will discuss the disproportionate effect of COVID-19 on the events industry at 4 p.m. Wednesday, Sept. 23.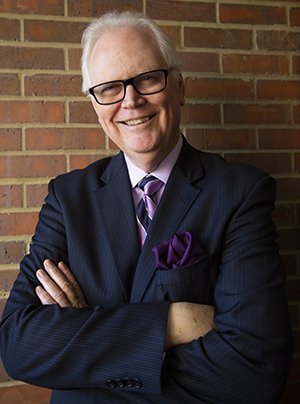 Rodney Miller
The performing arts industry was the first to close down and will be the last to fully open up. The industry supports 11 million jobs and generates more than $1.75 trillion a year in direct, indirect and induced spending — greater than agriculture, broadcasting and telecommunications, auto manufacturing, truck and rail transportation, and computer systems design and related services.
The arts, particularly the performing arts, constitute a majority of this gross domestic product – more than 4.2% of the national GDP. In Kansas alone, the arts constitute around 3% of the state's GDP ($4.2 billion), employing approximately 50,000 Kansans and representing $2.5 billion in salaries alone. When shutdowns occurred in March, this vital aspect of the nation's economy essentially ceased to exist. It ceased to exist on college campuses as well.
Rodney Miller will moderate this panel. Participants include:
Marisa Santiago, arts administrator, program coordinator
Matt Miller, lighting designer, author
Danette Baker, program director for theatre, School of Performing Arts
David MacDonald, assistant professor of music theory and composition, School of Music
The discussion will be delivered via Zoom at 4 p.m., Wednesday, Sept. 23. For more information about the "Perspectives on the Pandemics: Part II" series and how to join by Zoom, please visit: https://www.wichita.edu/Pan2.