Remaining active and social during a pandemic can be a daunting task for those in sororities and fraternities.
Greek Life across America has had to adjust to the new normal.
Neiman Thompson, president of Wichita State's Sigma Lambda Beta, and Anisia Brumley, president of WSU Delta Sigma Theta, share what they have learned through this pandemic:
Sigma Lambda Beta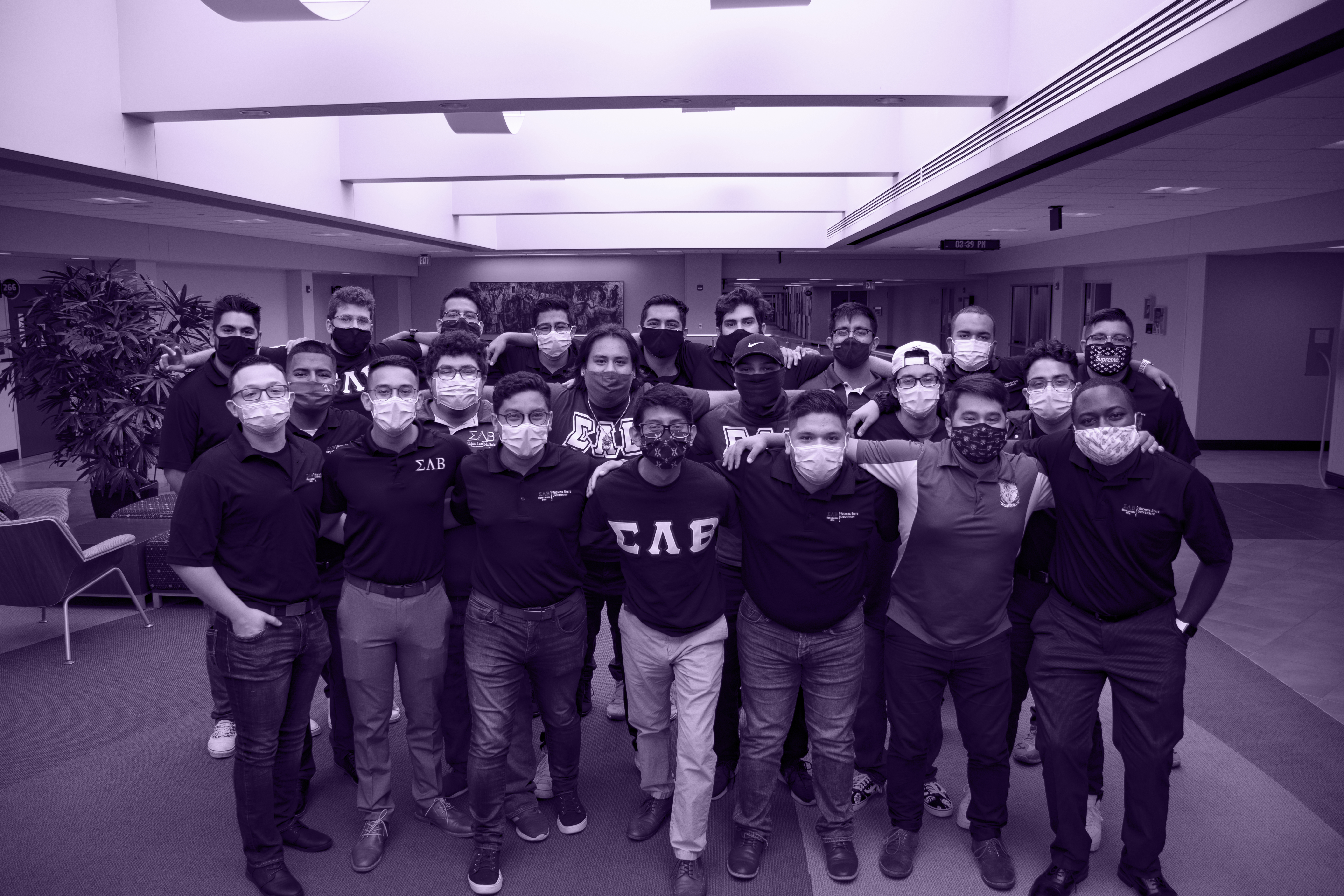 Founded April 4, 1986, Sigma Lambda Beta (SLB) is the largest and fastest-growing Latino-based Fraternity in the United States. Its pillars are brotherhood, scholarship, community service and cultural awareness.
"We strive to create a value-based environment to serve the needs and wants of all people," Thompson said.
Before COVID-19, SLB planned in-person events like the annual Dream Run, Burrito Feed and the Protect your Balls Tournament. BetaWeek is SLB's recruitment week and consisted of many in-person activities.
"We decided to take those events online," Thompson said.
SLB used Zoom and other platforms for panels and workshops. During BetaWeek, SLB created workshops to discuss race, community and voter registration.
SLB got creative with its philanthropic events like the Protect Your Balls Dodgeball Tournament. Instead of meeting in-person, players will compete in a videogame dodgeball tournament.
Through this process, Thompson developed a greater appreciation for event planning and learned the importance of time management.
"Making sure things are planned out and organized can mean the difference between a good experience and a very stressful one," Thompson said.
These are unprecedented times, and Thompson believes that the way to get through them is by supporting each other.
"It's up to us to be transparent about our struggles so that we can lean on others for support in times like these," Thompson said.
Delta Sigma Theta

Delta Sigma Theta (DST) is an African American Greek sorority. It is committed to personal development and public service with a primary focus on the African American Community.
When COVID-19 hit the United States, DST national headquarters instructed all its members to stop all official DST business and in-person events.
"There are no exceptions. We could be sanctioned if we don't comply," Brumley said.
DST discounted Zoom pro accounts, online election platforms and other online materials to help in the ceremonial processes of the sorority.
"We have had a lot of Zoom calls," Brumley said.
Brumley is using social media to create events and build community.
"Many of our events have been through IGTV," Brumely said. "We have used social media to get feedback from the individuals who participated in our events."
Brumley believes that communication and grace are crucial to success during this pandemic.
"As long as we are on the same page and understand that we all have something on our plate, we can get through his chaos," Brumley said.
She encourages all Wichita State students not to give up on themselves and their organizations. She believes that many organizations, including Greek Life, will come out of this pandemic more focused.
"If COVID-19 shows us anything, it's that organizations will adapt and can be multidimensional," Brumley said.