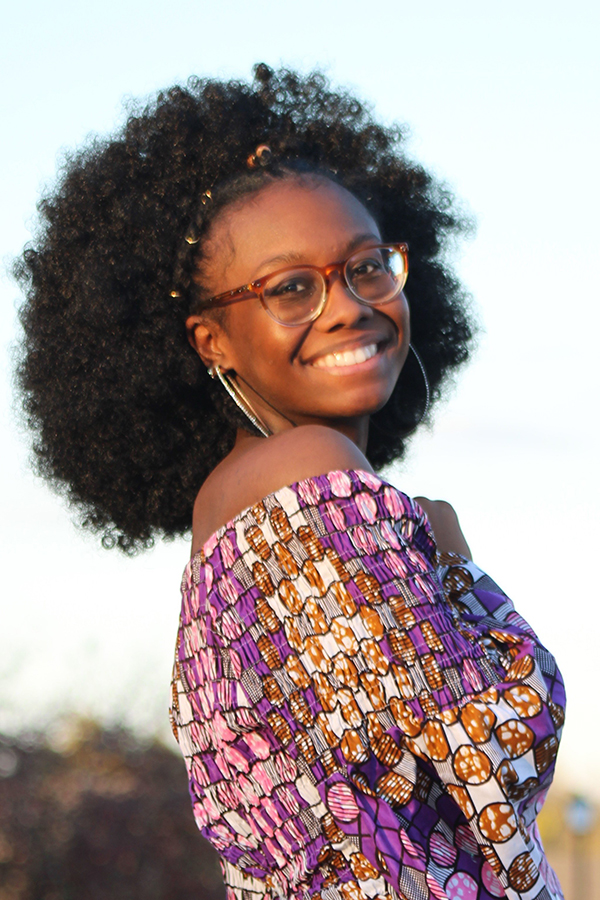 Neymara Freeman
Neymara Freeman — a senior at Sumner Academy of Arts & Science in Kansas City, Kansas — has been named the 2021 Linwood Sexton Scholarship at Wichita State University.
The Linwood Sexton Scholarship, named after a former Wichita State student and football legend, includes tuition, fees, housing, a meal plan, and a textbook allowance.
Neymara, who plans to study business economics at Wichita State, participates in her school's speech and debate team at a national level, teaches debate to middle school students, is a youth leader in her church, and has competed in the NAACP's Afro-Academic, Cultural, Technological and Scientific Olympics. Her career goal is to become a business attorney.
On her scholarship application, she wrote: "If one of my debate students asked me what my one true goal at Wichita State University was, I would tell them that it was to do my absolute best to make sure that everything I have accomplished in high school was not in vain and will be used to its fullest extent in college."
Linwood Sexton enrolled at Wichita State in 1944, played football for the university, and was a tireless advocate for equal opportunity and social justice. The scholarship was established in Sexton's name in 2000. He passed away at the age of 90 in 2017, but his legacy lives on in the recipients of the Sexton Scholarship.