The W. Frank Barton School of Business at Wichita State University has launched its Entrepreneur in Residence program and named Michael Golomb, founder and CEO of FanVestor, as its newest resident. This distinction will last through the spring 2021 semester. Each Entrepreneur in Residence will provide essential collaboration and outside industry knowledge to Barton School students, faculty and the Wichita community.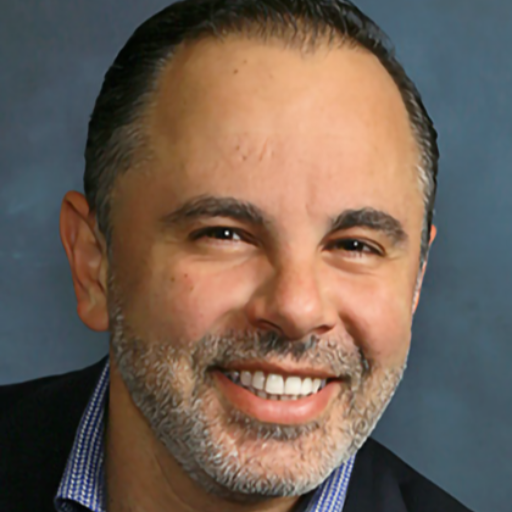 Michael Golomb
"Entrepreneurship is all about resilience, innovation, creativity and disruption," said Dr. Larisa Genin, dean of the Barton School of Business. "It was important that our first Entrepreneur in Residence exemplified these attributes to the fullest extent, and Michael does. We're very excited to bring his knowledge and perspective to the Barton School."
Golomb is one of the leading executives and entrepreneurs in innovation and disruptive technologies. He's the founder and CEO of Los Angeles-based FanVestor, a first-of-its-kind, fully built, FINRA-regulated equity crowdfunding and engagement platform. FanVestor is focused exclusively on providing access for investors and fans to invest in celebrity-related businesses and projects. The company has won the Fintech Breakthrough Award for Crowdfunding Innovation in 2020 and 2021. Prior to this role, Golomb has had four successful exits and has been a C-level executive at several publicly traded companies (NASDAQ, LSE, AIM), two of which he has taken public.
Golomb has more than 25 years of senior management experience ranging from startups to large public corporations in the industries of telecom, blockchain, digital health, consumer electronics, manufacturing, SaaS, real estate and more. He is a graduate of Stanford University's Graduate School of Business, where he earned a Master of Science in Management with an emphasis on Organizational Behavior and Entrepreneurship. He received his MBA in Finance from Leavey School of Business at Santa Clara University and his Bachelor of Art in Diplomacy, World Affairs and Economics from Occidental College. He is a professional chess player and enjoys basketball, skiing and swimming. He currently resides in Los Angeles, California.
"Sharing and challenging ideas is how we shape the future," said Golomb. "I hope my experiences in industry and entrepreneurship can inspire Barton School students to grow and change their community and ultimately our world."
As the Barton School's Entrepreneur in Residence, Golomb will serve as guest lecturer for entrepreneurship classes, provide mentorship to students, exchange ideas with faculty, and serve as the keynote speaker for public events. These opportunities align with the strategic evolution of the Barton School.
"The Entrepreneur in Residence program is pivotal to the growth of the Barton School becoming one of the premier business schools in the nation," said Shirley Lefever, interim executive vice president and provost at Wichita State University. "The ideas and knowledge from these residents will help shape programming and the student experience."
Golomb's involvement with the Barton School isn't limited to his residency. Since June 2020, he has served as one of the distinguished members of the Barton School of Business Dean's Advisory Board at WSU.
"Having the diversity of thought from people like Michael brings an energy and excitement to our board," said Clark Bastian, chairman of the Barton School Dean's Advisory Board and chairman of Fidelity Bank. "Programs like the Entrepreneur in Residence are a result of that creativity and we're excited for the next wave of innovation for the Barton School."
The Entrepreneur in Residence program is one of many initiatives by the Barton School. It will provide students, faculty and the community with rare opportunities to interact and learn from the national and global entrepreneurs.
"By bringing these entrepreneurs from around the world to Wichita for this program, we hope to connect our industries and business community to the initiatives and ideas of our residents," said Rick Muma, interim president at Wichita State University. "We're excited to see the entrepreneurial growth at our university and in our community that comes from this collaboration."
While Golomb will be the first entrepreneur in resident this spring, he won't be the last. The Barton School will bring in a new resident each semester and plans to engage other entrepreneurs in the near future.