In December of 2020, Wichita State class of 2017 graduate Max Runyon created Literal Larry, a viral parody account on Twitter (@ImLiteralLarry1), which led him to land a remote role as a creative strategist with 180 New York.
Runyon had several interactions with the Slim Jim Twitter account and found out later that 180 New York runs their account. After several online interactions between Literal Larry and Slim Jim, 180 New York reached out to him about the position.
"Literal Larry brought me the opportunity because it started dialogue and allowed me to present myself to an employer who recognized my strengths in building online engagement and relationships," Runyon said. "They were interested in the content I created and saw that I could be an asset to their organization."
Runyon will be working remotely for 180 New York and will be in charge of running several social media accounts.
"180 New York is one of the most creative teams I've ever been on," Runyon said. "To know I landed this through Literal Larry feels gratifying and amazing."
Runyon started Literal Larry because of a tweet he had on his personal account that received a lot of engagement.
"I tweeted a very literal tweet and realized we live in a world that could always use some more literalness," Runyon said. "Sometimes when I get on social media, I don't know what or whom to believe. Now, when people see Literal Larry, they have someone they can always believe."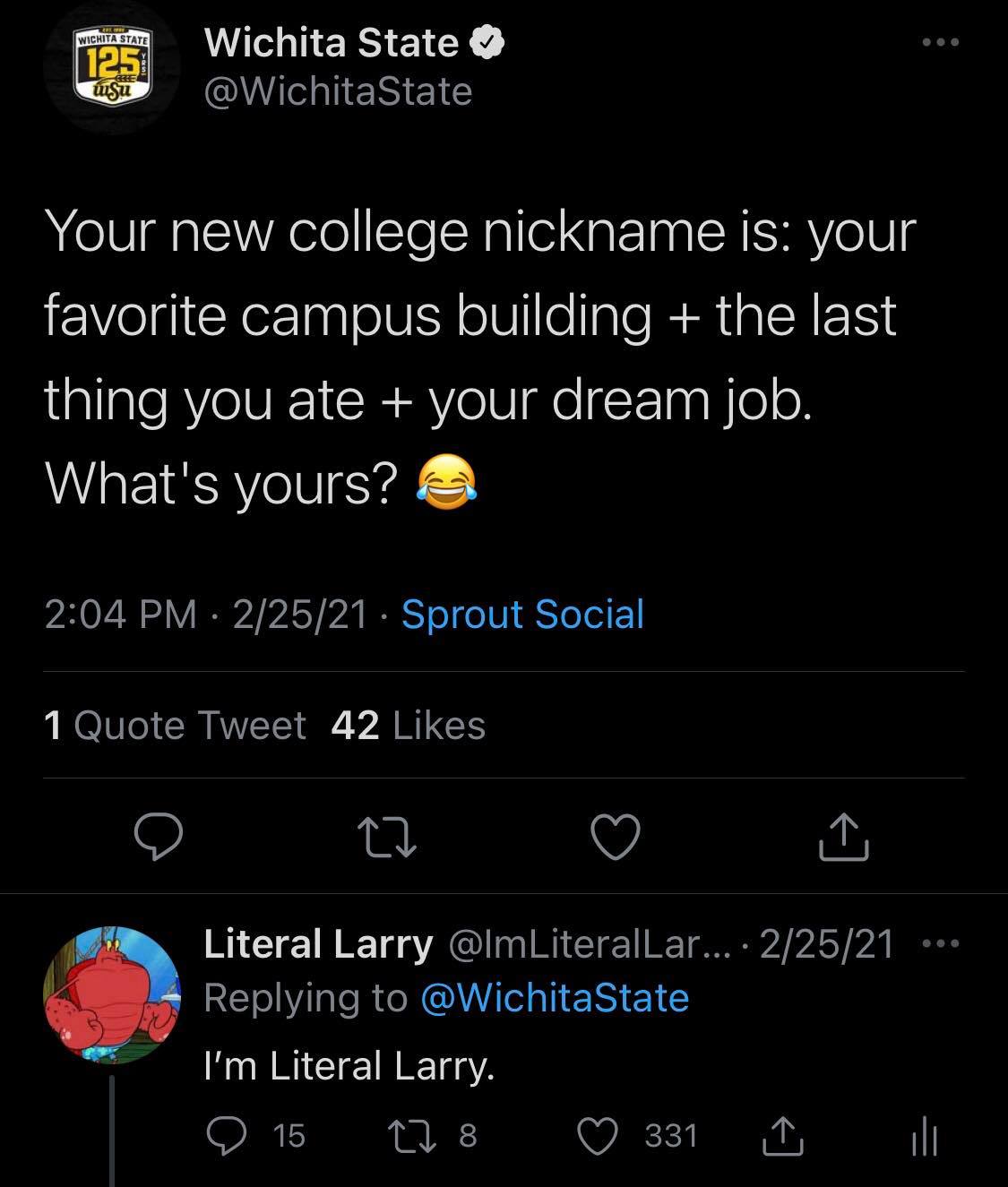 During his time at Wichita State, Runyon created a student organization to provide a community for passionate Shocker basketball fans. The members would camp out and tailgate before each game to amplify Shocker pride at the games.
"When I created the organization, it gave me education outside of the classroom," Runyon said. "I was able to use social media and relationships to market the organization and create momentum around it."
Runyon said his integrated marketing communication classes also helped him prepare to work in an advertising agency setting.
"My classes gave me the tools to be successful in an agency setting where teamwork is essential because they put me in situations where I had to collaborate with others," Runyon said.
The most important advice Runyon takes with him through his marketing career is to always make yourself stand out.
"When you're pursuing a career and see everyone doing one thing, it's worth it to try to do something else to make yourself stand out," Runyon said.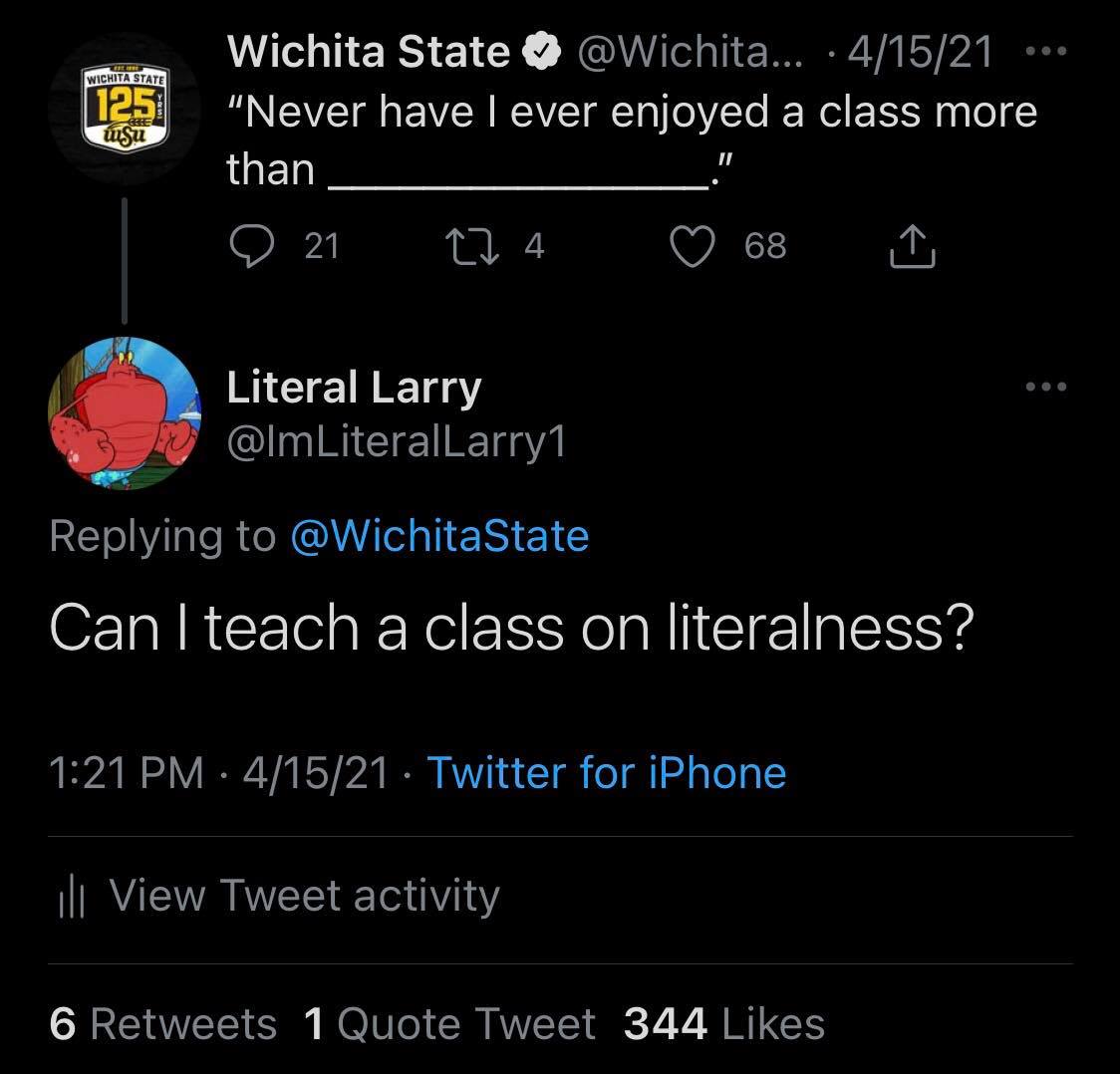 Jessica Newman, assistant teaching educator in the Elliott School of Communication, remembers having Max in her Introduction to Multimedia class.
"I always thought that Max had unique approaches to his projects," Newman said. "His innate curiosity made him clever and able to work outside of the box."
Newman was not surprised when Max created the Literal Larry account or when he landed a job with 180 New York, but she did notice how much his confidence has evolved since he was a college student.
"Max has truly grown into a creative communications professional who sees the potential in every opportunity," Newman said. "He knows what he is capable of now in a way he hadn't known before and it was so beautiful to watch him evolve so powerfully within his career journey."