The College of Health Professions (CHP) at Wichita State University is pleased to announce Dr. Debra Pile as the chair for the School of Nursing and associate dean for Nursing Practice. Pile will succeed Dr. Voncella McCleary-Jones, who recently assumed the role of associate dean for Academic, Faculty and Student Affairs for the CHP. Pile has held the Interim Chair position in the School of Nursing since Feb. 2021.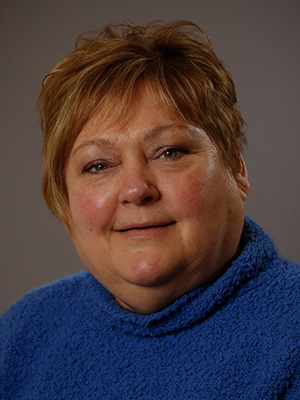 "Dr. Pile's exemplary leadership over the last several months – particularly with the challenges of COVID-19 – speaks to her high level of knowledge, skills and abilities," Gregory Hand, dean of the CHP said. "I have every confidence that Dr. Pile will build on the exceptional strengths of the School of Nursing and lead the department to new heights in education, patient care, research and community engagement."
Pile is a native of Wichita, Kansas. Before joining Wichita State, she served in a variety of roles at Wesley Medical Center, including manager of the Pediatric and Pediatric Intensive Care Units, Pediatric Trauma coordinator and clinical nurse specialist. Pile holds a master's degree in nursing and a doctorate in nursing practice. Her clinical specialty is pediatrics with a focus on children's asthma and pain management. Pile has served as the coordinator of the Accelerated Bachelor of Science in Nursing program at Wichita State and has taught in the graduate and undergraduate programs.
"I am honored to accept the position of chair for the School of Nursing and associate dean of Nursing Practice," Pile said. "I appreciate the support that I have received as the interim chair and look forward to continuing our work to move the School of Nursing and the College of Health Professions forward."
The search for the new chair for the School of Nursing and associate dean of Nursing Practice was led by Douglas Parham, chair for the Department of Communication Sciences and Disorders in the CHP. The process included a national search for candidates.
"The search committee reviewed several outstanding candidates, and we are pleased that Dr. Pile's experience, service and passion was the best fit for the School of Nursing and College of Health Professions," Parham said. "We congratulate Dr. Pile and look forward to many years of continued collaboration."