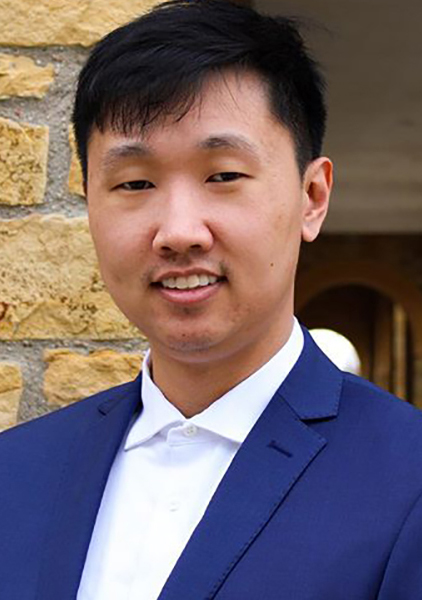 Travis Yang
The College of Applied Studies at Wichita State University announced today that Travis Yang has been hired as the new director of varsity esports.
In the new role, Yang takes charge of a successful program in its third year of competition. He will oversee recruiting, coaching and team development while implementing strategic goals, fundraising and overseeing the holistic development of student athletes.
The new opportunity serves as a homecoming for Yang. He was raised in Wichita, and his father taught geology at Wichita State.
"I'm honored and excited to join the Wichita State family as director of esports," Yang said. "I've always had a special connection to both the city and institution, so being able to bring my experiences home is an amazing opportunity. I'm looking forward to jumping in with the students and working to grow the program's reach both locally and nationally."
Shocker esports offers competitive teams that are officially sanctioned as a varsity activity for undergraduate- and graduate-level students. The program currently has five competitive varsity esports teams: League of Legends, Overwatch, Rocket League, Super Smash Bros and Valorant. Shocker esports participates in intercollegiate play through TESPA, Collegiate Star League, AVGL, uLOL, EGF and other tournament providers.
Yang previously served as the first head esports coach for Texas A&M University-San Antonio (TAMUSA), leading the first esports program in the Texas A&M system. At TAMUSA, Yang was named the National Association of Collegiate Esports 2021 Valorant Coach of the Year and 2020 CS:GO Coach of the Year. He also serves on the board of directors for the National Association of Collegiate Esports.
"We are excited to welcome Mr. Yang as the next director of esports. His previous background and success as the Head Esports Coach at Texas A&M San Antonio will contribute to his ability to continue to grow our own Esports program," said Dr. Shirley Lefever, interim provost of Wichita State. "Travis brings a passion for enhancing diversity and inclusion. That passion, coupled with his experience and vision for the future of the WSU esports program, mirrors WSU's priorities to grow student engagement and applied learning opportunities in a variety of fields."
Prior to his time in San Antonio, Yang served as the assistant esports coach at Ashland University from 2018-20. During his stint there, he helped develop one of the first of 60 varsity esports programs in the nation while securing over 20 postseason appearances.
Yang gained his first experience with esports as a freshman attending Wichita East High School, developing a StarCraft 2 team that competed internationally and supported hundreds of players over the course of nine years.