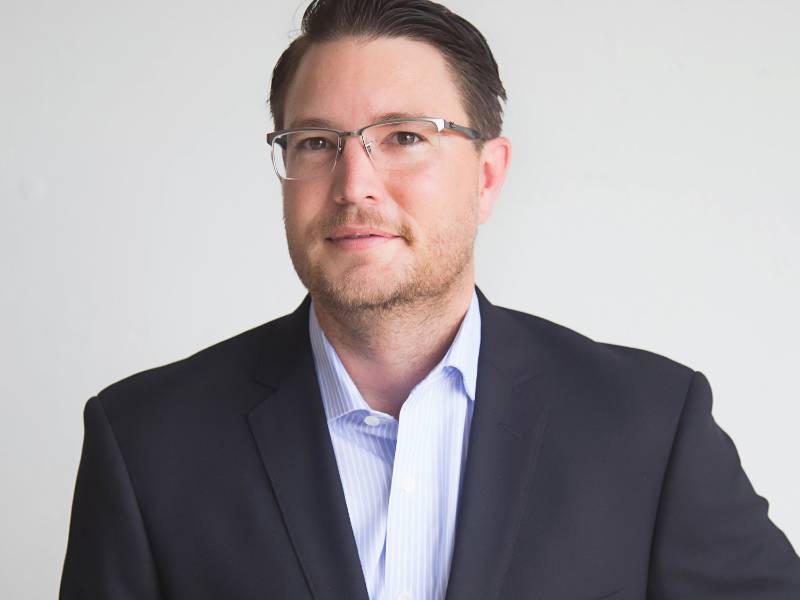 The Center for Entrepreneurship at Wichita State University has hired Troy Tabor as its new director, effective Jan. 23.
Tabor has experience as a serial entrepreneur and business owner with a strong technical background.
He most recently comes from LogoLounge LLC, where he is a partner and chief technology officer.
In his new role at Wichita State, Tabor will build on the Center for Entrepreneurship's strong history of cross-college collaborations and community partnerships; foster growth by creating new relationships; secure funding for long-term sustainability; and launch meaningful programs to enhance the local entrepreneurial ecosystem.
Tabor will serve as the main public contact and spokesperson for the Center for Entrepreneurship and will be active in the local community.
"We are delighted to appoint Troy to this position," says Jeremy Patterson, executive director of the Office of Innovation and New Ventures. "His experience across emerging technologies, community engagement and knowledge exchange — combined with his proven ability at identifying opportunities, developing partnerships, and leading initiatives — will help build on CFE's past success and deliver an exciting future."
In addition to Tabor's expertise in information technology and as former chief technology officer for Atlas Aerospace, he is committed to community improvement through service.
"As an entrepreneur myself, I love working with diverse teams, solving big problems, building consensus, and being around creative and driven individuals," Tabor says. "I feel that this is an opportunity to give back. My goal coming in is to listen first and gain an understanding of what has been successful in the past, and where the center has opportunities to expand."
Tabor has served as an Andover City councilman since 2011 and is a member for several municipal and non-profit boards, including Tri-County Court Appointed Special Advocates, Wichita Area Metro Planning Organization, Andover Chamber of Commerce, Wichita Transit, and Kansas League of Municipalities.
To contact Tabor, email troy.tabor@wichita.edu or call 316-978-7607.