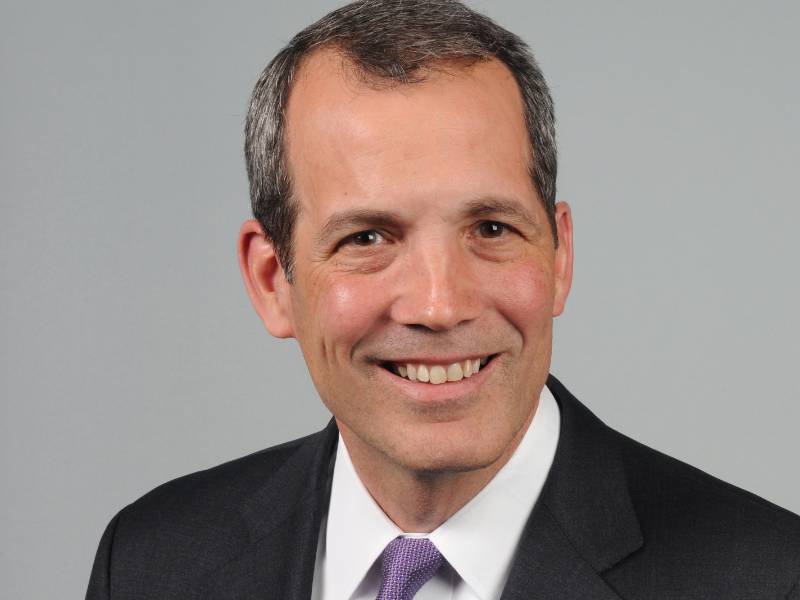 ---
Tom Gentile, president and CEO of Spirit AeroSystems, has been named as the newest member of the Dean's Advisory Board for Wichita State's W. Frank Barton School of Business.
"When I was offered the chance to serve on this board, I was excited for the opportunity," said Gentile. "The future of business is being shaped in universities across the country. The efforts on this board will help prepare Barton students to be leaders and game changers in the world of business."
As a member of the Dean's Advisory Board, Gentile will provide guidance on the Barton School's strategic direction, innovative curriculum, impactful student experience and industry engagement. The current board is comprised of 50 diverse industry leaders from around the country.
"We are constantly looking to attract thought leaders with fresh perspectives and ideas," said Clark Bastian, chair of the Dean's Advisory Board and chairman of Fidelity Bank. "Tom's experience and success leading one of the world's largest aviation manufacturing companies will be invaluable, and I look forward to his involvement on the board."
Gentile's appointment to the board comes on the heels of his stint as the Barton School's 2021 Executive-in-Residence, where he collaborated with the Barton leadership team on curriculum and industry trends; engaged with students on life skills and preparing them to land their dream jobs; and worked with business executives on shaping the future of business education to align with the future of work.
"We're thrilled that our relationship with Tom is expanding and strengthening," said Dr. Larisa Genin, dean of the Barton School of Business. "His addition to the Dean's Advisory Board will help shape the future of our college."