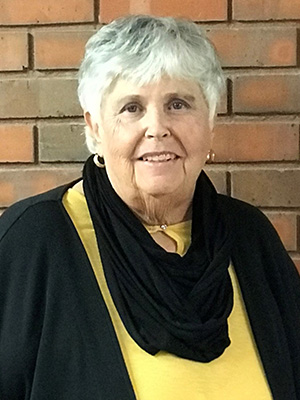 Shirley Hazen
The School of Nursing at Wichita State University has received a $35,000 endowed scholarship gift from retired faculty member Shirley Hazen through the Shirley E. Hazen RN-BSN Endowed Nursing Scholarship.
Hazen, a retired longtime faculty member in the School of Nursing, established this fund to provide financial support for registered nurses returning to school to earn a Bachelor of Science in Nursing. The scholarship is merit-based, and the recipient is awarded annually in the spring.
The first recipient of the scholarship is senior Rhonda Smith. Smith was nominated by the faculty in the RN to BSN program. She says she feels fortunate to benefit from this generous scholarship.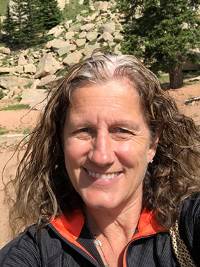 Rhonda Smith
"I am so very thankful to have been blessed with this scholarship," Smith said. "It has helped provide needed resources to continue my nursing education and focus on my career goals toward becoming a nurse educator."
Hazen has always been an advocate for continued learning and strongly believes in advancing the education of a registered nurse.
"Education is important to open doors for nurses and important for preparing the future leaders in the profession," Hazen said. "It is through this endowed scholarship that I hope to help other registered nurses, in a small financial way, return to school and prepare them as those future leaders."
Hazen said that she has always tried to adhere to the 4-H pledge she took when she was a 4-H member: "To make the best better."
"The pledge is to use the head for clearer thinking, the heart to loyalty, the hands to service, and health to better living," she said. "I carried these four Hs with me into my 50 years of the professional practice of nursing."
Hazen's career as a registered nurse spanned over 50 years. She earned a diploma in nursing from St. Francis Hospital and School of Nursing in 1970. She practiced 24 years in the perioperative setting as a staff nurse, holding certification in perioperative nursing. Hazen advanced to head nurse in the operating room and then education manager in surgery and perioperative services.
In 1981, Hazen earned a baccalaureate degree in nursing, and in 1983 she earned a master's degree in nursing with an emphasis in administration from WSU. In 1994 Hazen began her teaching career at WSU, where she taught in the School of Nursing for 26 years. She was promoted from clinical educator to senior educator and taught in the prelicensure nursing program and RN to BSN program. Hazen was instrumental in launching the online RN to BSN program – the first fully online program offered at Wichita State. In 2018, she was the first faculty in the School of Nursing to receive the Daisy Award for Extraordinary Nursing Faculty. Hazen was the coordinator for nursing online education until she retired in 2020.