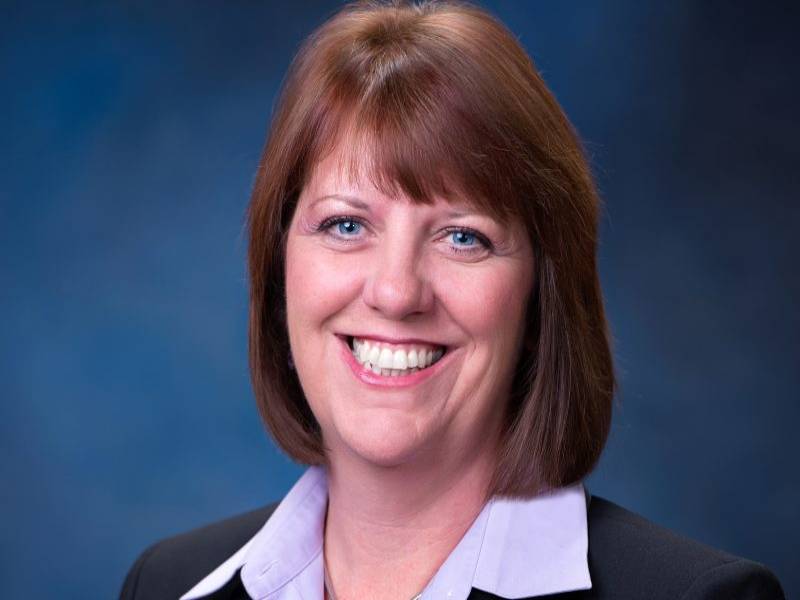 ---
Dr. Shirley Lefever has been named as Wichita State University's next executive vice president and provost, effective immediately.
Lefever has held the role of WSU's interim executive vice president and provost since fall 2020. Prior to that, she was dean of WSU's College of Education, which in 2018 she transitioned to the College of Applied Studies. During her tenure as dean, enrollment in the college grew more than 60%, and several new programs were added — including the Teacher Apprentice Program, which remains one of the largest enrolled programs at the university.
As interim EVP and provost, Lefever has continued to support WSU's enrollment efforts, which have led to record growth, while guiding the university through the immense challenges of the COVID-19 pandemic. Her work is focused directly on Wichita State's priorities of access and affordability of higher education, talent development, and economic prosperity.
As she moves forward in this role, Lefever will continue her focus on growing need-based aid; increasing student retention; implementing WSU's Diversity, Equity and Inclusion plan; expanding the talent pipeline through applied learning; and growing faculty research.
"Having worked closely with Dr. Lefever for 17 years, I can say firsthand how committed she is to our success as a university and the people who make up our Shocker community," said Dr. Rick Muma, Wichita State president. "I look forward to our continued work together."