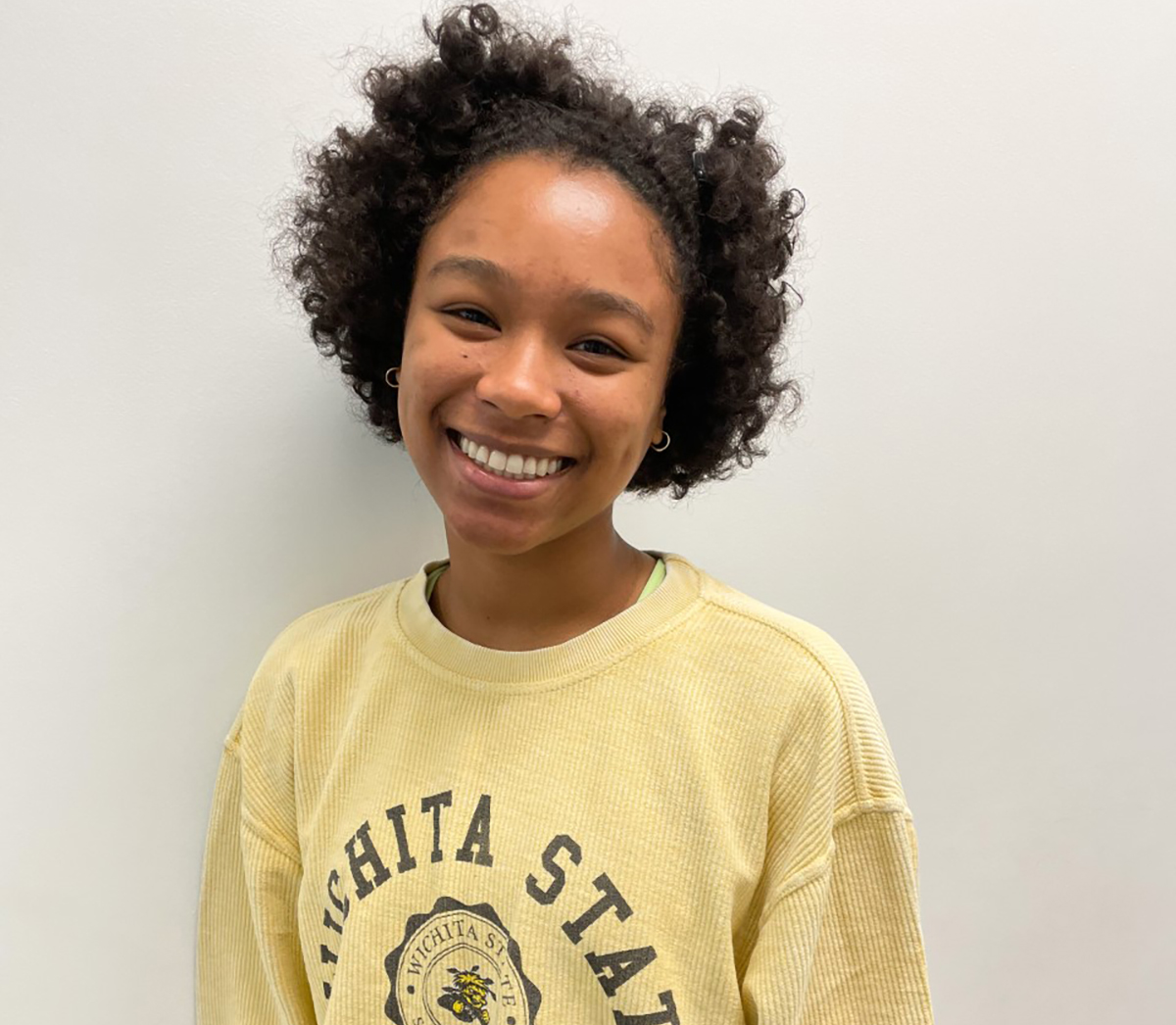 Ayshea Banes is working on NASA-funded research with Wichita State physics professor Dr. Nick Solomey to build a solar neutrino detector.
More than 5,000 Shockers each year take what they've learned in the classroom and transfer that knowledge into real-world environments. Applied learning — which is required for every Wichita State student — happens in offices, factories, laboratories, nonprofits, industries and companies across the globe. Students work side-by-side with seasoned professionals to ensure that they're fully prepared to make meaningful contributions to their employers and their communities when they graduate.
---
Hometown
Mascoutah, Illinois
Major
Physics with minors in mathematics and chemistry
Year
Junior
What is your job title, the company you work for, and your duties during your applied learning experience?
I am working as an undergraduate researcher and as a McNair Scholar with Dr. Nick Solomey on the NuSol project, which is funded by NASA. My main objective is to determine the neutrino flux coming from the galactic core, by using the Crab Nebula as a reference.
How long do you expect to work in your current position?
I started it in the beginning of June and it ends at the beginning of August, but my professor said that I can continue working during the school year if I enjoy the project.
How did you learn about this opportunity?
I was simply eating Panda Express in the Physics lounge in Jabara Hall, and Dr. Solomey was also there. We talked about what I hope to do in the future and if I wanted to do research. A couple days later, he reached out to me about this opportunity and offered it.
How is this experience helping you build your resume and prepare you for your career?
This experience has taught me that doing research is not an easy task. It takes a lot of patience and determination to find credible sources and then understand and condense them into something that makes sense. It has also taught me how to properly ask questions to get the answers I need, and that there are never too many questions. This opportunity has shown me the work that goes into research, which is what I hope to conduct when I am in graduate school and after.
How have your classes and experiences at Wichita State prepared you to succeed in this applied-learning opportunity?
As a McNair Scholar, I was provided the opportunity to take a Research Methods course, which has taught me the different methods of research and how it changes if the experiment is considered ethical or not; and it taught me how to look for a reliable source.
What advice would you give other students who are looking for hands-on experiences in their major while they finish college?
Talk to your professors and hangout in your major's spaces any chance you get. I got my opportunity because I decided to eat lunch in the Physics Department and ended up speaking to my future mentor. You never know what opportunities will present itself.