---
The existence of life on other planets, especially Mars, is a question pondered in literature, movies and imaginations.
Wichita State University's Dr. Mark Schneegurt is working on that issue with the assistance of a $377,000 grant from NASA to examine the toughness of microbes isolated from spacecraft assembly facilities.
"It changes everything if we find living systems on these planets," said Schneegurt, professor of biological sciences in WSU's Fairmount College of Liberal Arts and Sciences. "We talk about the 'microphone moment.' Who's going to get up at that microphone and say, 'We have evidence of life in another world'? You want to be sure about it."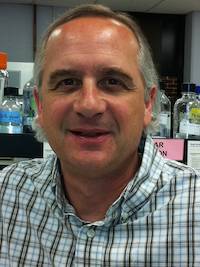 Schneegurt
The grant will allow Schneegurt and his team to study microbes likely to be carried by spaceships that are capable of living "on cold arid worlds and in the pressurized brines of ocean worlds" in outer space.
"NASA is planning missions to other worlds, and we go to other worlds now," Schneegurt said. "It's very important, if we're going to make a claim of finding life on another world, we're certain it came from another world. One of the easiest ways to mess up your experiment is to bring life from Earth."
NASA's Planetary Protection Center of Excellence at the Jet Propulsion Laboratory in California has worked with Wichita State for almost a decade. Its goal is to prepare missions to prevent "forward or backward contamination by cleaning and sterilizing spacecraft and evaluating the presence of microbes."
While the spacecraft are assembled in clean rooms, Schneegurt said, it is unrealistic to expect no microorganisms to exist on a spacecraft. Knowing that, the job of the Wichita State team is to evaluate which microbes might survive the trip to Mars and the environment of Mars.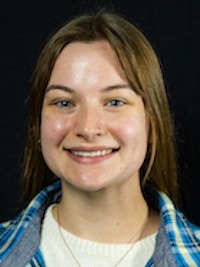 Ross-Mason
"We want to know what's in these clean rooms," he said. "Because what's in the clean room is what's going to be in the spacecraft and that's what going to go to Mars."
Schneegurt and his team are focusing on the wet environments of Mars that contain salt brine and evaporite minerals that might provide a habitable environment. While investigating what types of life on Earth might survive on Mars, researchers also learn about possible types of life on Mars.
High salt concentrations lower the freezing point of water and increase the likelihood of survival for microbes.
"Habitat for NASA, and for everyone else, means liquid water," Schneegurt said. "If you don't have liquid water, it's hard for us to imagine life. NASA follows the water and there's water on Mars, a lot of water."
Jillian Ross-Mason, a senior majoring in biology, is in her second semester working on the project's pressure experiment. She takes bacterial cultures and puts them under high pressure to simulate the pressure of the icy moons of planets.
"This information allows us to understand if they could survive on these planets that are outside of our solar system," she said.
Ross-Mason came to Wichita State to major in graphic design. During the COVID-19 pandemic, she spent much of her time at home gardening and ultimately decided to switch majors to biology.
"I feel very fortunate to be in a lab that is doing work with NASA and how we move forward in exploration," she said. "Being in the lab has changed the way I think about science, the way I approach different questions. I'm getting better at techniques and that will super-helpful for my career field."