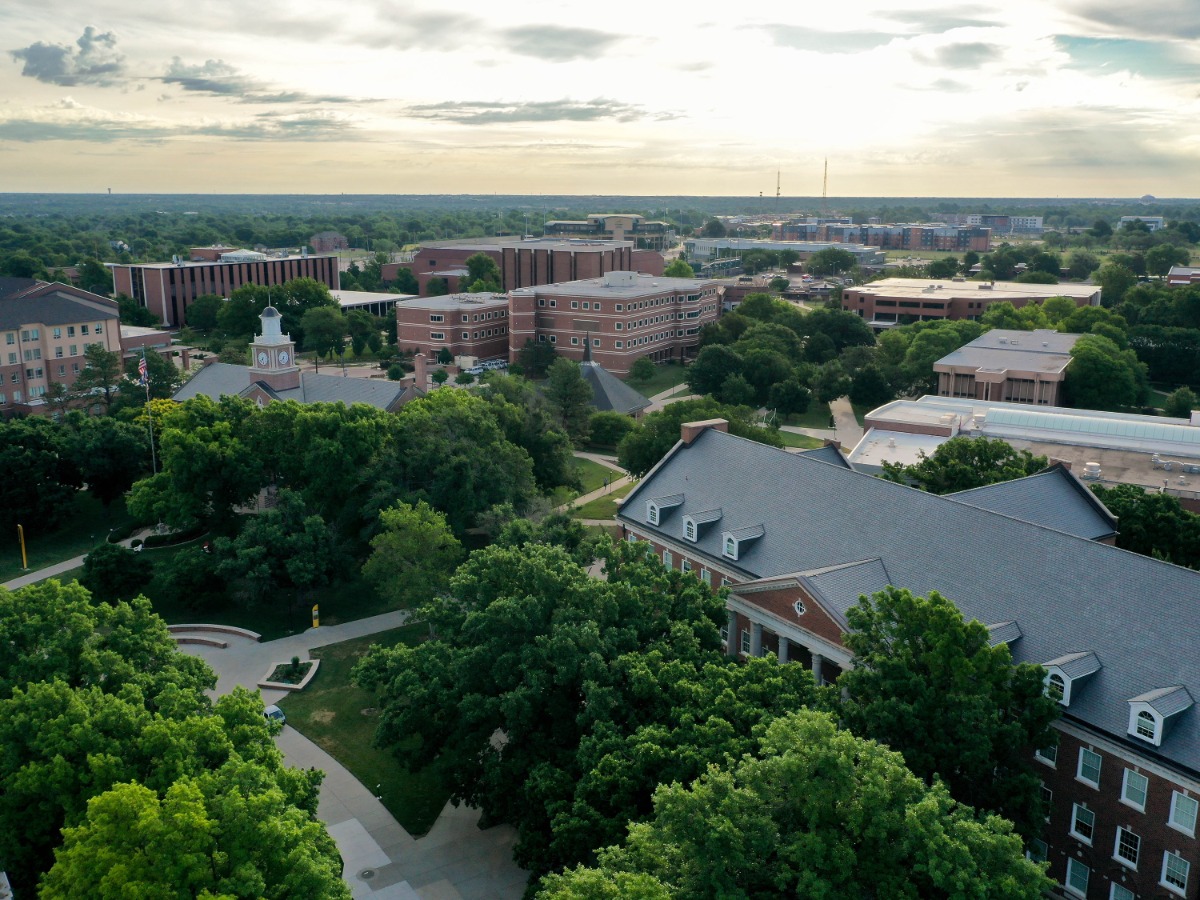 In the most recent graduate school rankings from U.S. News & World Report, Wichita State University's College of Engineering continued its steady ascent, landing in the 47th spot for the 2023-24 academic year. Additionally, the College of Health Profession's physician associate program is debuting in the rankings, at No. 65.
In both lists, Wichita State is the highest ranked university in Kansas and the only one in the top 100.
In the past four years, WSU's College of Engineering's graduate program has consistently climbed the charts from No. 94 to 77 to 59 in 2022, and now this year at No. 47 — the highest yet.
"WSU's continued rise in prominence helps confirm what many in the industry already know: that as Kansas' only urban public research university, Wichita State helps meet industry's needs through top-notch research while providing a well-rounded, affordable education to students," said Dr. Anthony Muscat, dean of the College of Engineering.
There are 15 graduate programs offered through the College of Engineering, including master's and doctoral degree tracks; and students have abundant opportunities for research and applied learning through many industry partnerships. The National Science Foundation also recently Wichita State in the top 20 for engineering research and design funding with more than $192 million in fiscal year 2021.
"Our graduate programs are small, allowing for frequent, direct contact between students and faculty in the classroom and in the research lab," Muscat said. "Inventor and pitch competitions are held on campus throughout the academic year, in which teams of graduate and undergraduate students work together to solve some of the biggest problems that we face. We are training new generations of workforce-ready engineers to design and build things that help people."
Dr. Gregory Hand, the dean of Wichita State's College of Health Professions, indicated that the physician associate program's effectiveness can be measured by the success of its students.
"While entry into our physician associate program is very competitive, I think that it is one of the best kept secrets in the Midwest," he said. "The best indication of educational quality is the national board pass rates, and ours are second to none — even at a cost that is significantly less than most programs."
Wichita State's physician associate program, previously called the physician assistant program, is the longest-running program of its kind in the state, offering unmatched opportunities for applied learning across a variety of medical settings.
"We are very proud of our over 1,700 PA graduates who have expanded access to health care and transformed wellness across Kansas and beyond our state borders," Hand said.
U.S. News' annual rankings are based on a number of factors, including reputation among peer institutions and industry recruiters, student selectivity, faculty resources, and research expenditures.
---
About Wichita State University
Wichita State University is Kansas' only urban public research university, enrolling almost 22,000 students between its main campus and WSU Tech, including students from every state in the U.S. and more than 100 countries. Wichita State and WSU Tech are recognized for being student centered and innovation driven.
Located in the largest city in the state with one of the highest concentrations in the United States of jobs involving science, technology, engineering and math (STEM), Wichita State University provides uniquely distinctive and innovative pathways of applied learning, applied research and career opportunities for all of our students.
The Innovation Campus, which is a physical extension of the Wichita State University main campus, is one of the nation's largest and fastest-growing research/innovation parks, encompassing over 120 acres and is home to a number of global companies and organizations.
For more information, follow us on Twitter at www.twitter.com/wichitastate and Facebook at www.facebook.com/wichita.state.