Fuzzy's Taco Shop coming to WSU's Braeburn Square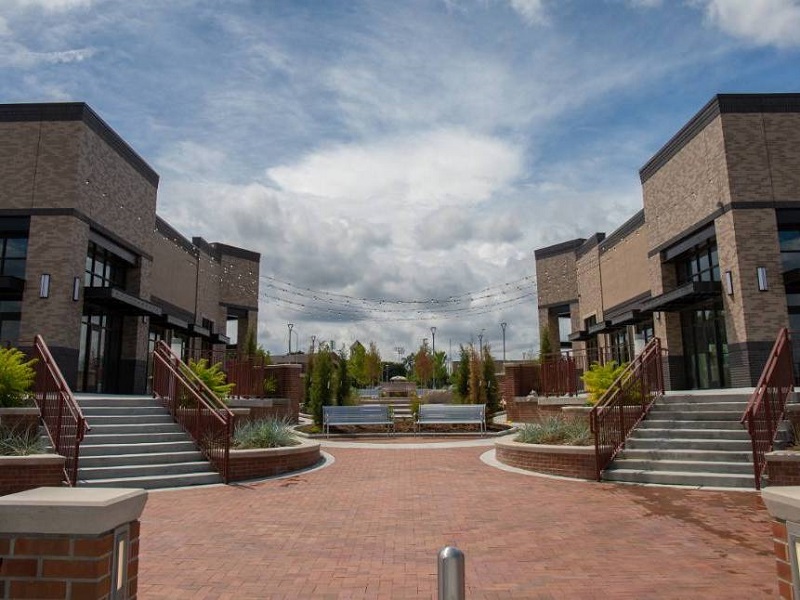 After months of anticipation, Fuzzy's Taco Shop announced plans Friday to open a restaurant in Braeburn Square, the new retail complex on the Wichita State University campus. Next summer Fuzzy's will join the Shocker Store, Starbucks and Meritrust in the development near 21st and Oliver.

Fuzzy's franchisee Trace Welch said he was attracted to Braeburn Square by its location on campus near busy streets and two freeways; its convenience to students, faculty, staff and visitors; and beautifully landscaped amenities including indoor and patio dining overlooking a central events plaza and small lake with fountains and firepots.
Fuzzy's will be in walking distance of WSU residence halls, classrooms, sports venues and Innovation Campus partnership buildings, including the Law Enforcement Training Center and Airbus. Fuzzy's plans to be open from early morning to late at night.
---
Wichita State Open House Weekend: Sept. 28-30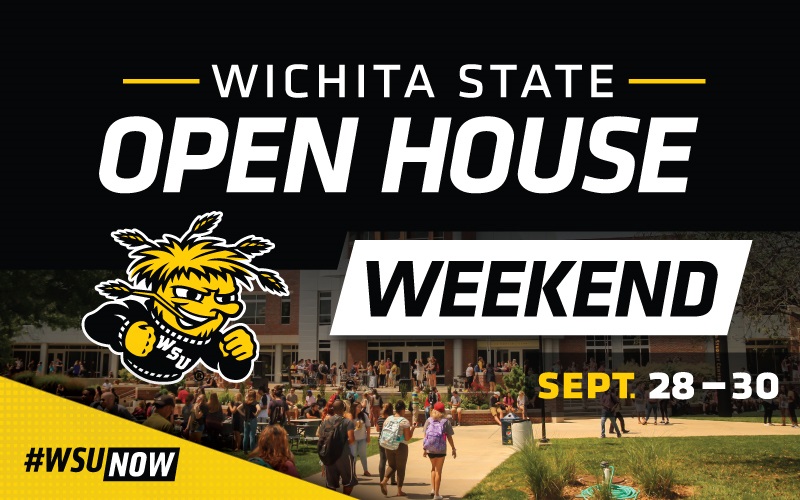 Don't miss out on three days of events, food and fun for the whole community at the Wichita State Open House Weekend, today (Friday, Sept. 28) to Sunday, Sept. 30. Take a stroll on the Innovation Campus during our "Sip and See Party." Enjoy action-packed Shocker Athletics, Cornhole tournament, trivia contest, bowling and more.
For a full schedule of events, visit Open House Weekend.
---
A personal note from President Bardo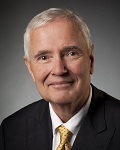 John Bardo
You may see me riding around campus on a scooter as I recover from fracturing three vertebrae. A recent medical procedure helped, but there is need for further treatment. Thank you for your understanding and I look forward to seeing many of you as the school year progresses.
John
---
Housing and Residence Life wants the campus to be aware of two changes

First, the housing application for 2019-20 goes live on Monday, Oct. 1. First-year students will be able to apply to live in Shocker Hall or our newest building, The Suites, starting that day. Returning students will also be able to submit their application on that day as well. Starting next year, however, only first-year students will be able to live in Shocker Hall. Returning students will be able to choose from The Suites or The Flats.
Second, the Housing and Residence Life Office will move from The Flats to a new renovated space in Shocker Hall on Monday, Oct. 15. An open house will be hosted on Tuesday, Oct. 30, from 11 a.m-1 p.m. for staff and students to come see the new space.
---
Grad School competition announcement

Have you heard? The Graduate School has a new research competition this fall called the
Three Minute Thesis (3MT®)
. Any graduate student enrolled in masters, PhD or doctoral programs may compete. A student's program of study must contain an original research project. The degree program need not formally require a thesis or dissertation; however, the presentation topic must cover an original research project.
For more information please self-enroll in the (3MT®) Competition, an organization within Blackboard, http://bit.ly/WSU3MT. The video proposal submission deadline is Monday, Oct. 8.
We would greatly appreciate it if you would encourage your graduate students doing research to submit a proposal for this competition.
---
College of Engineering candidate to visit campus Monday, Oct. 1 and Tuesday, Oct. 2
Chuck Bunting, associate dean of research, College of Engineering, Architecture and Technology at Oklahoma State University, will visit Wichita State as a dean candidate for the College of Engineering Monday, Oct. 1 and Tuesday, Oct. 2.
Faculty, staff and students are invited to a public forum at 3:30 p.m. Monday, Oct. 1, in 107 Devlin Hall. Information is also available on the Academic Affairs website at engineering finalists.
---
Physical Therapy students seek volunteers for low back pain study
Students in the Doctor of Physical Therapy program at Wichita State and their research advisor Barbara Smith are looking for participants for a research study on the effects of a modified deadlift exercise program on low back pain and functional disability. Your participation in this study may help the field of physical therapy to more effectively treat low back pain.
If chosen to participate in our study, you will be required to come to WSU Old Town at 213 N. Mead, on Friday, Oct. 5, for an initial evaluation. You will be able to select a 15-minute time block that is convenient for your schedule.
At the initial evaluation, you will be asked to complete forms about your low back pain and function. You will also perform a muscle endurance test for your back extensor muscles. At this time you will be assigned to a group, which may include an eight-week modified deadlift exercise program. All materials and instructions will be provided. Both groups will be required to return to the WSU Old Town Campus on Friday, Nov. 2, for a four-week re-evaluation and Friday, Nov. 30, for eight re-evaluations, each lasting about 10-15 minutes.
If you are interested in participating, click on the link below to complete a survey. It will only take about five-to-10 minutes of your time. Once you have completed the survey, you will receive an email with further information within five-to-seven business days.
Your participation is graciously appreciated, voluntary and your responses will remain confidential. Should you have any questions or concerns, email Paula Weishaar at paweishaar@shockers.wichita.edu or Barbara Smith at barb.smith@wichita.edu.
---
Soccer club to host home games Sept. 28 & 30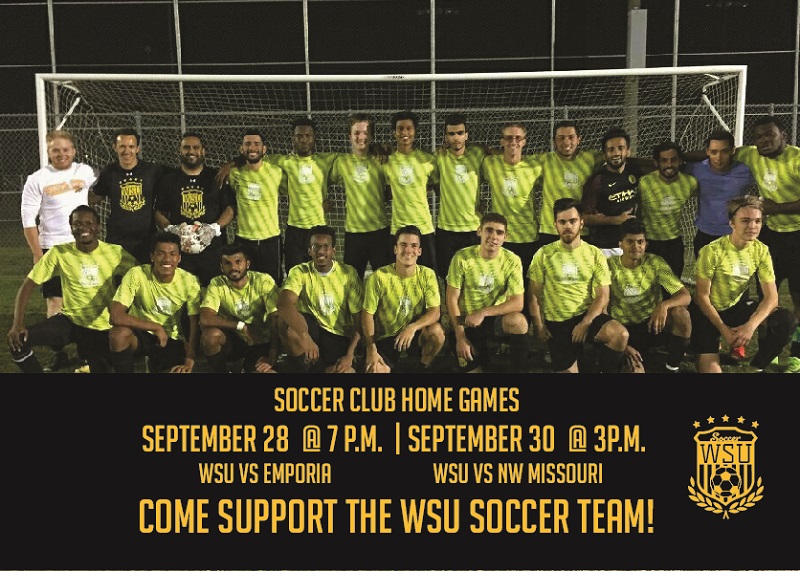 The WSU soccer club will host Emporia at 7 p.m. today (Friday, Sept. 28) and NW Missouri at 3 p.m. Sunday, Sept. 30, at the Hughes Metropolitan Complex field at 29th and Oliver. Admission is free.
---
Parking lot / street closures today (Friday, Sept. 28) to Oct. 2

Parking lot 7 south of the RSC will be blocked for an event from 7:30 a.m.-5 p.m. today (Friday, Sept. 28).
Lot 21N, the green / yellow lot north of Marcus Welcome Center, will be blocked for a conference from 8 a.m.-3 p.m. Monday, Oct. 1.
Memorial Drive will be closed at Hillside and Perimeter Road from about 8-11 a.m. for the Memorial '70 ceremony on Tuesday, Oct. 2.
---
Youth mentoring opportunity for this fall
The INSPYRE research lab directed by Samantha Gregus is currently recruiting undergraduate mentors for an eight-week course in the fall 2018 semester. Mentors eat lunch with an elementary school student twice each week. In return, mentors receive three hours of course credit and many great experiences.
Mentors are required to: undergo background checks, have reliable transportation to and from the elementary school, and should have availability from 12 pm to 2 pm at least twice a week.
We do not meet regularly like a traditional class (time mentoring takes the place of class time). We do, however, have a course syllabus, class readings and paper assignments. Mentors will receive training at the beginning of the course and a grade at the end based on attendance and completion of assignments.
We are interested in recruiting mentors from any college and major. For more information, contact Elissa Failes at elissa.failes@wichita.edu ASAP.
---
Join ISU's Interfest for a taste of foods from around the world or be a vendor if you or your team can cook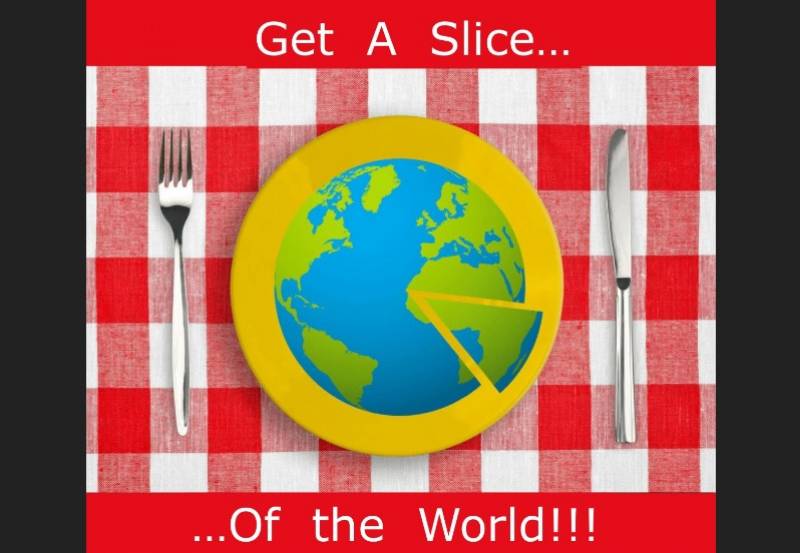 Interfest is an international food festival that embraces a diverse range of dishes across the globe. The showcase of food is a gateway that brings the multicultural Shocker community together. Interfest for fall 2018 will be held from 11 a.m.-2 p.m. Thursday, Oct. 4, in the Neff Hall courtyard / RSC east patio.
You and your team can also be a vendor and sell food at the event. Go to www.wichita.edu/interfest to register as a vendor. Any group / individual representing any student organization can participate. It's literally a fundraiser for your organization / yourself.
Don't like cooking? Then you can help us as a volunteer. Send an email to isu@wichita.edu and let us know you want to volunteer for Interfest! For more details go to our facebook page - Wichita State University International Student Union.
---
Applications open for fall Shocker I-Corps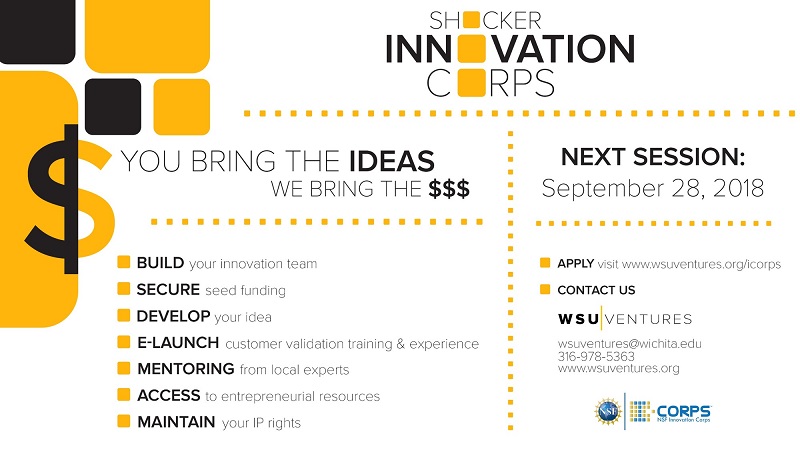 Applications for fall Shocker I-Corps is now open to all WSU students and faculty with an idea for a tech product or service. The next session will be today (Friday, Sept. 28). Apply at I-Corps.
---
Sign up for the Pumpkin Run now before prices go up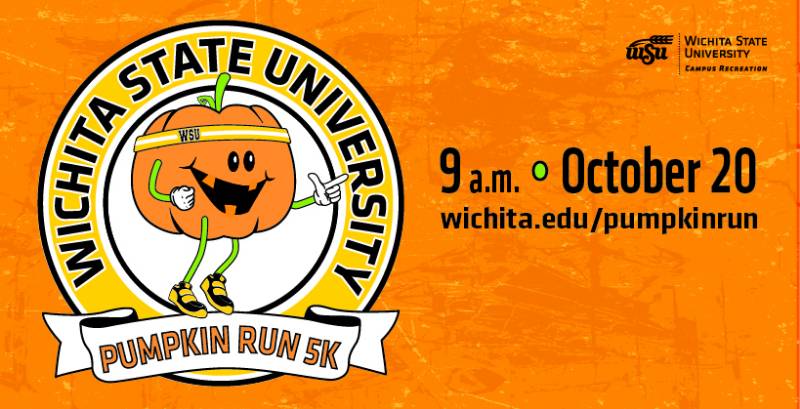 Thinking about running in the Campus Recreation Pumpkin Run next month? Make sure to sign up by Sunday, Sept. 30, before the prices go up!
---
WSU Night at the Alley on Sept. 29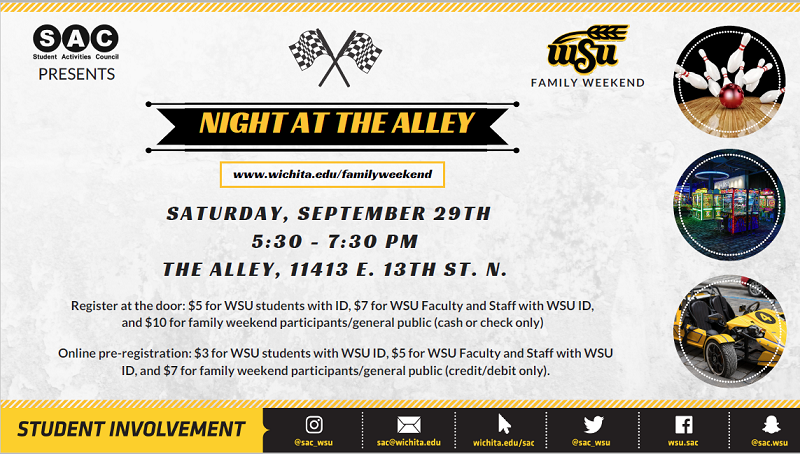 Looking for a Wichita hangout to spend time with family in town for Family Weekend? We've got you covered! We rented out The Ally, 11413 East 13th Street N., from 5:30-7:30 p.m. tomorrow (Saturday, Sept. 29) and you and your family are all invited. Two hours of unlimited bowling and go-karts is the perfect way to spend your evening in the ICT. Pre-registration for this event is available through the Family Weekend page at wichita.edu/familyweekend.
---
Shocker Sociology call for papers for upcoming symposium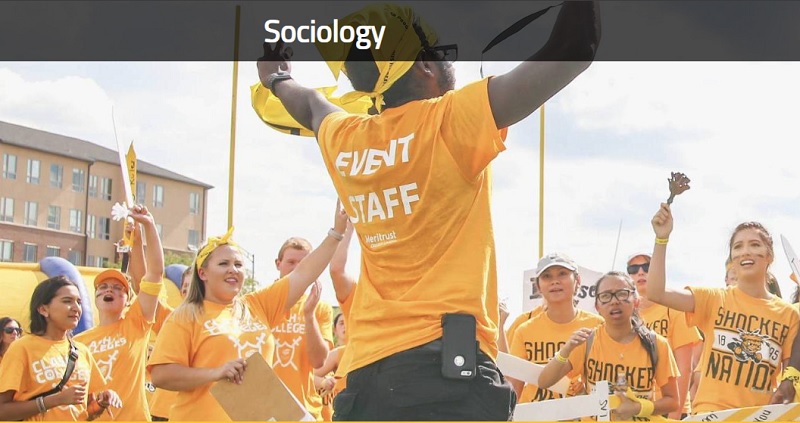 The WSU Sociology Department and Shocker Sociology are hosting the 6th annual Sociology Symposium on Friday, Oct. 19. The call for papers ends Friday, Oct. 5.
If you are interested in presenting at the symposium, submit a 200-300 summary of your project, paper or presentation. Your summary or abstract should include your topic and / or research questions, the method or experience (e.g. library research, survey, interviews, internship experience, class experiment, etc.), and a brief preview of any findings, main themes or insights gained.
For more information or to submit your abstract, go to Sociology Symposium.
---
Join University Libraries for a book talk with Rannfrid Thelle on Oct. 1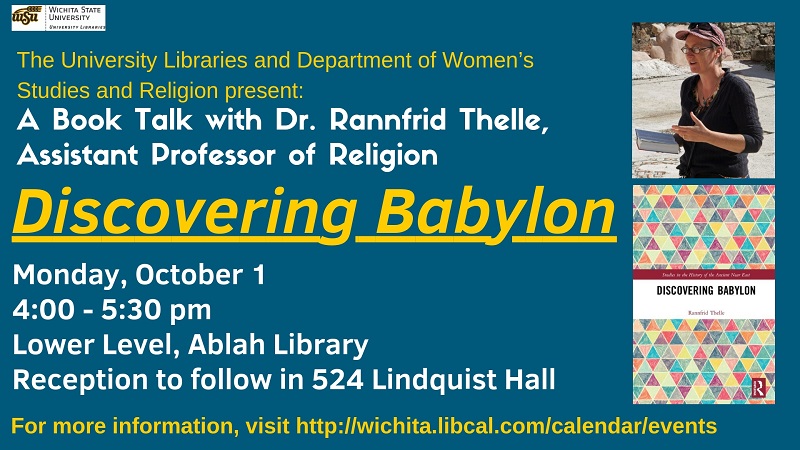 Join University Libraries for a book talk with Rannfrid Thelle, assistant professor of religion in the Department of Women's Studies and Religion, from 4-5:30 p.m. Monday, Oct. 1, on the lower level of Ablah Library. This talk will take you on a journey of discovery through the sources of the many concepts about Babylon, from Biblical and ancient texts, via Medieval European art, to the ruins that archaeologists uncovered a century ago. A reception sponsored by the Department of Women's Studies and Religion will follow in 524 Lindquist Hall. For more information, go to book talk.
---
Informational meetings set for WSU Transition to Teaching Program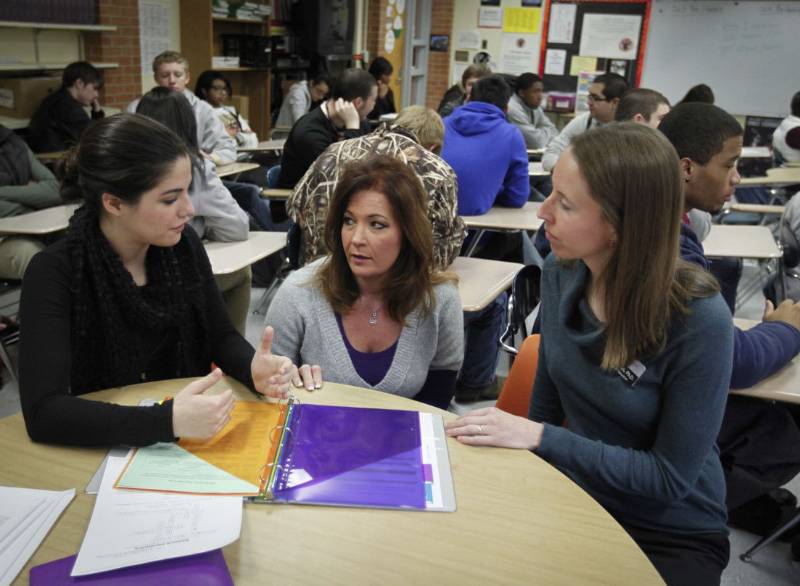 The Transition to Teaching program at WSU is a two-year alternative licensure program that combines graduate coursework and full-time, paid teaching in an accredited school as the classroom teacher of record. The program is geared toward working professionals looking for a career change and more recent graduates wanting to teach. Teaching candidates fulfill teacher licensure requirements in the first 29 hours (two years). Those who wish to earn a Master of Arts in Teaching degree must complete an additional seven hours of research in the third year.
Informational meetings regarding the program will be held from 7-8 p.m. Thursday, Oct. 4, and 2-3 p.m. Saturday, Oct. 6, at 156C Corbin Education Center on the WSU main campus.
For more information or if you have any questions, email Jim Granada, WSU Transition to Teaching director, at T2T.info@wichita.edu.
---
Wichita City Council member Brandon Johnson to be guest speaker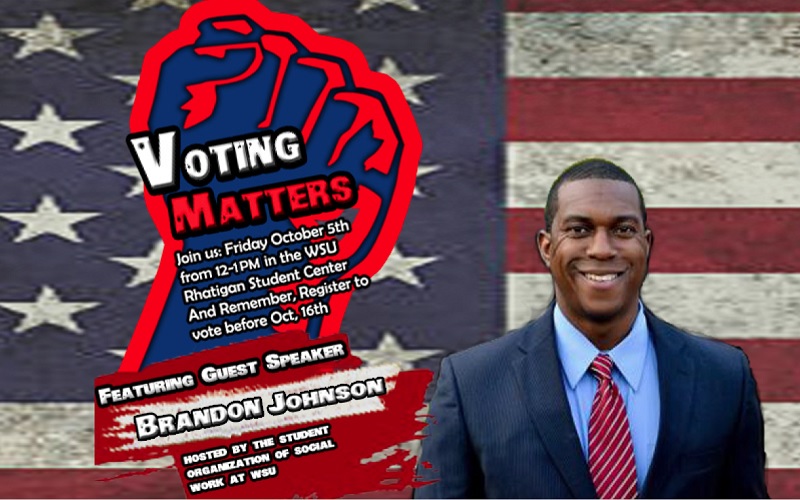 The Student Organization of Social Work invites you to hear guest speaker Brandon Johnson talk about how voting matters, from noon-1 p.m. Friday, Oct. 5, in the RSC.
---
Discounted tickets available to see 'Safety Last'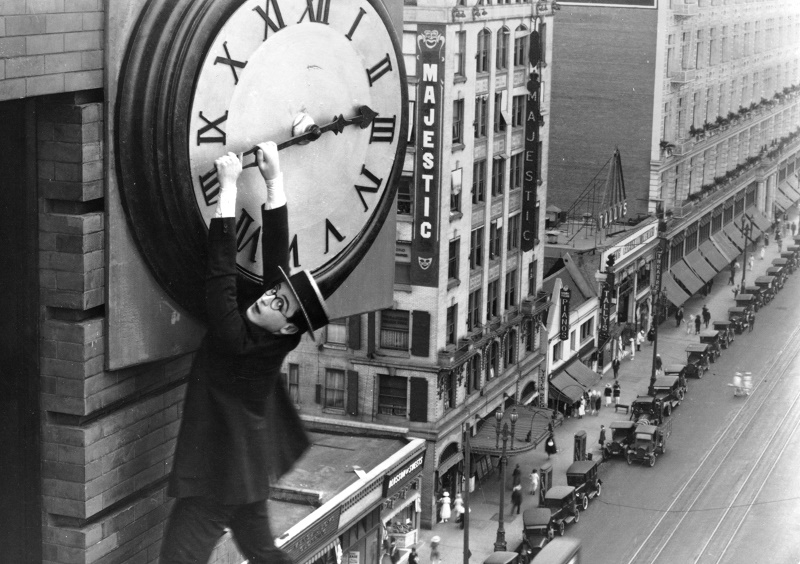 "Safety Last," will be presented at 7:30 p.m. Tuesday, Oct. 2, in Exhibition Hall of Century II Performing Arts and Convention Center.
Save $3 on a $20 general admission ticket by using the discount code WSU. Tickets are available at WichitaTix.com.
Harold Lloyd stars in "Safety Last," which is the story of an industrious fellow who climbed a skyscraper to win his girls. It is the ultimate thrill comedy. Lloyd performed the hair-raising comedic student all by himself with only one complete hand. There were no fake backgrounds or computer graphics in 1923.
Clark Wilson will accompany "Safety Last" on the Wichita Wurlitzer.
A fully restored, digital copy of the film will be shown Oct. 2, by arrangement with Harold Lloyd Entertainment Inc.
---
Office of Financial Aid to host several FAFSA events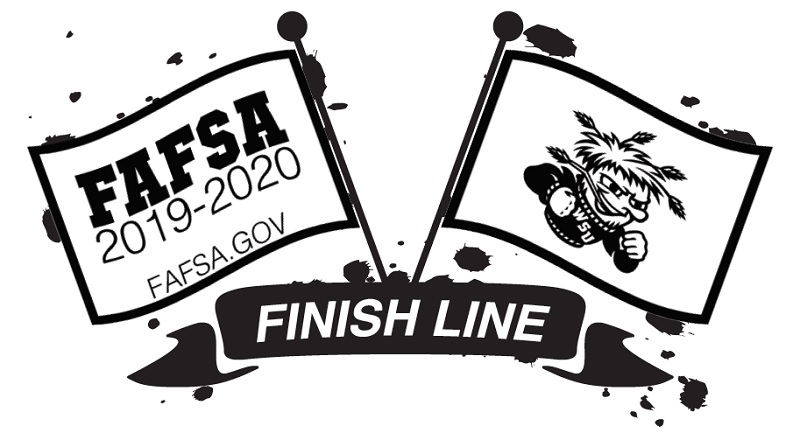 The 2019-20 FAFSA becomes available on Monday, Oct. 1. WSU's priority date for consideration for certain types of aid is Saturday, Dec. 1. That means you only have two months to complete your FAFSA online and submit any additional documentation to our office.
Make sure to finish your FAFSA early to maximize your awards.
To help you, the Office of Financial Aid will host several FAFSA events:
Shocker Hall FAFSA Completion Celebration from 6-8 p.m. Tuesday, Oct. 2, in the Shocker Hall Multi-Purpose Room
FAFSA Finish Line event for TRIO, GEAR UP and Community Partners on Saturday, Oct. 6
Get on the Bus (Shuttle) Campaign – October-November 2018
FAFSA Fun with the Office of Diversity & Inclusion (ODI) from 11 a.m.-1 p.m. Wednesday, Oct. 24, in the ODI Conference Room.
Additionally, you are always welcome to schedule an appointment with our office in 203 Jardine Hall for completion assistance and answers to all of your FAFSA-related questions.
---
Poll workers needed for Election Day (Tuesday, Nov. 6)

The Sedgwick Co. Election Office invites qualified WSU students, faculty and staff to consider helping as a poll worker on Election Day, Tuesday, Nov. 6.
To qualify, you must be:
A U.S. citizen and registered to vote in Sedgwick Co.
Able to read and write English
Able to lift 25-50 lbs
Capable of working 15 consecutive hours on Election Day
Available to attend a 3-hour training class prior to working.
Training dates are 10 a.m.-1:30 p.m. Wednesday, Oct. 10-Saturday, Oct. 13, and 10 a.m.-1:30 p.m. Friday and Saturday, Oct. 19-20.
After attending a training class, you will need to attend a hands-on equipment lab. Dates for these labs are listed below:
8 a.m.-5 p.m. Oct. 11-13
8 a.m.-5 p.m. Oct. 15
8 a.m.-7 p.m. Oct. 18
8 a.m.-5 p.m. Oct. 10-20
8 a.m.-noon Oct. 22
8 a.m.-5 p.m. Oct. 23-27
8 a.m.-5 p.m. Oct. 29
8 a.m.-noon Oct. 30
Noon-7 p.m. Oct. 31
8 a.m.-5 p.m. Nov. 2-3
If you are interested in serving as a poll worker and for more information, go to election worker.
---
Save the Date for Halloween ComicFest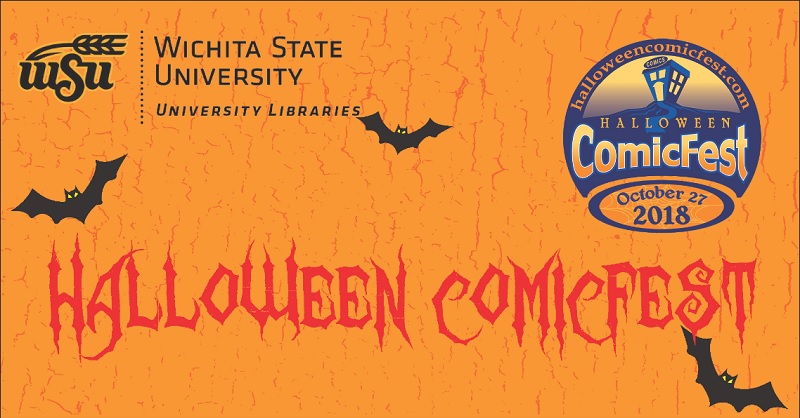 University Libraries is hosting its second annual Halloween ComicFest from 1-4:30 p.m. Saturday Oct. 27. Come join us for a fun-filled afternoon, including a keynote from the creators of "Luke the Longhorn," breakout sessions, appearances by the 501st Legion, a spooky film screening, "Magic: The Gathering," a kids zone and free comics for everyone while supplies last, so come early!
We'll also have technology demonstrations including virtual reality, 3-D printing and a green screen photo booth.
Participate in our costume contest for a chance to win great prizes! The event is free and open to the public, so bring your friends.
Visit the event website for more information at ComicFest.
---
Shocker Support Locker video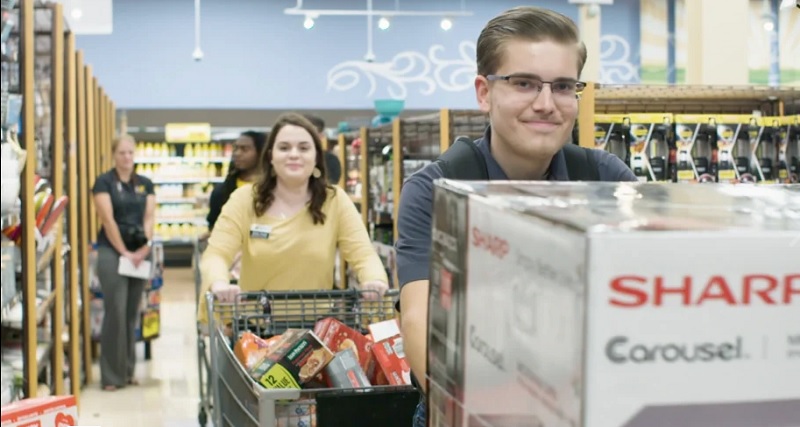 Dillons has donated $2,500 in support of the Shocker Support Locker. Dillons TV has posted a video about the locker. Check it out at Dillons TV
---
Little Shockers Camp ready for children this fall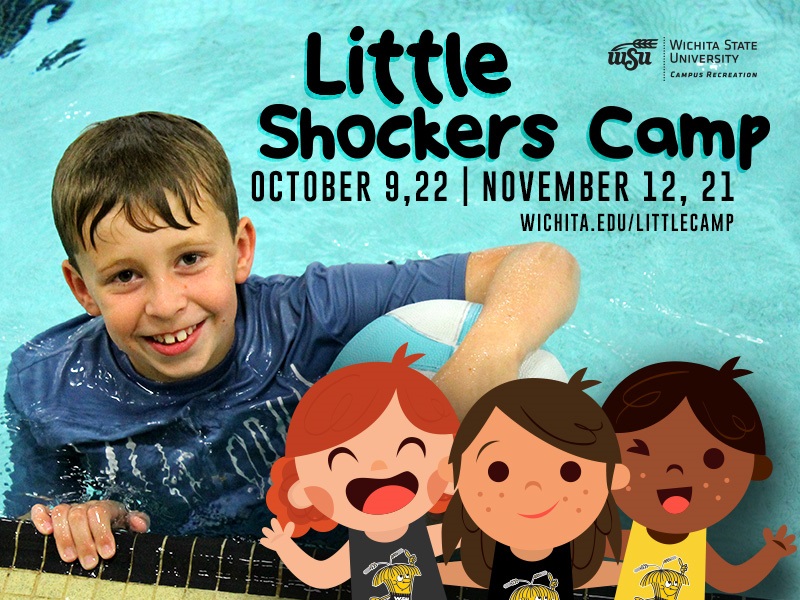 Let your child enjoy a day at the Heskett Center! Little Shockers Camp is a supervised, interactive and educational day camp open to ages 5-12. Children will enjoy swimming, arts and crafts, games and other activities designed to send them home worn out and happy!
Camp dates are Friday, Oct. 19; Monday, Oct. 22; Tuesday, Nov. 13; and Wednesday, Nov. 21. There are two sessions available: the morning session from 8 a.m.-noon, and the afternoon session from 1-5 p.m. You can sign them up at wichita.edu/littlecamp.
---