The 2023 Commencement Cruise is a pre-commencement celebratory walking parade featuring decorated vehicles and groups of graduating students from each college following behind on foot.
Cruise Details
When and Where
3 p.m. Friday, May 12, 2023, beginning in Lot 1 (see map below). The colleges will start decorating their cars in Lot 1 at 2 p.m. and begin lining up at 2:30 p.m.
Graduates can also invite friends and family to cheer them on during the walk. All participants are encouraged to wear Shocker yellow and black.
In case of inclement weather, the Commencement Cruise will be canceled.
After the Cruise
Celebrate your achievements with The Toast at 5 p.m. on the Hubbard Hall East Lawn.
Cruise Order
1. College of Applied Studies
2. Barton School of Business
3. College of Engineering
4. College of Fine Arts
5. College of Health Professions
6. Cohen Honors College
7. College of Innovation and Design
8. Fairmount College of Liberal Arts and Sciences
9. WSU Libraries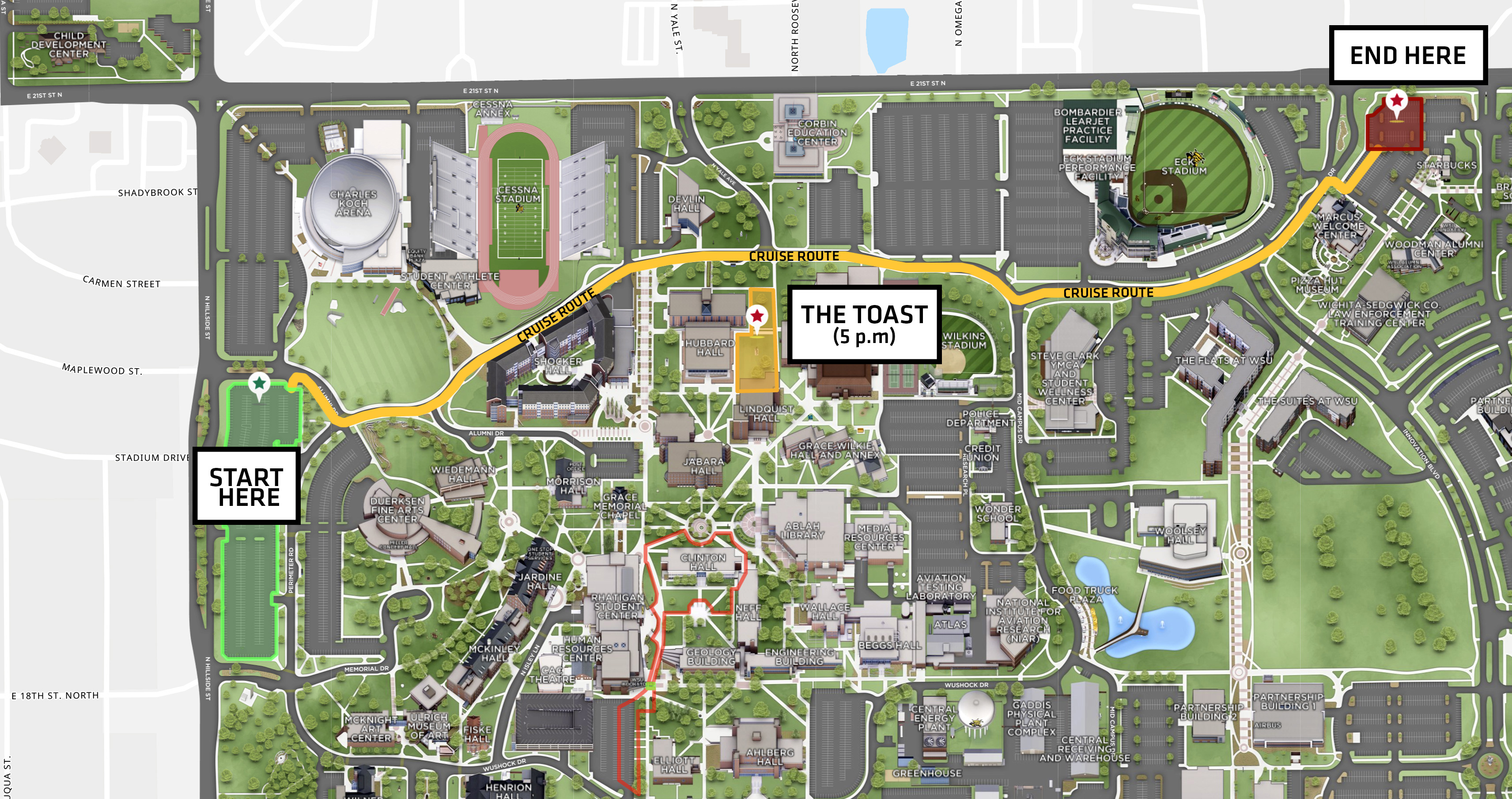 2023 Commencement Cruise Map
The Commencement Cruise will be staged in Lot I (in green) that runs along Hillside between Alumni Drive and Memorial Drive. Then it will proceed east along Perimeter Road and Mike Oatman Drive before ending in Lot 21N. The course is 0.75 miles long.
Get driving directions to Lot 1
RSVP to walk in the 2023 Commencement Cruise by May 10