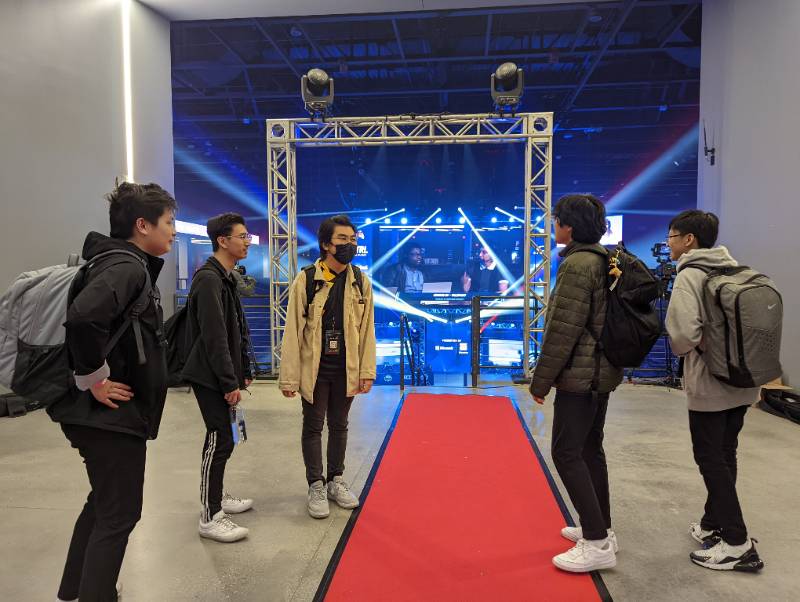 After winning the Eastern College Athletic Conference (ECAC) Championship, the Wichita State Varsity Esports Valorant team qualified for a direct bid to compete in the Collegiate Esports Commissioners Cup (CECC) at the Gateway Center Arena in Atlanta, Georgia, May 7–8. Winning the direct bid to compete allowed the team to bypass the normal qualifier system which includes live and online invitationals.
Although the CECC hosts tournaments for multiple games, WSU Esports competed only in the Valorant tournament. WSU Esports placed ninth out of the 16 teams competing in the Valorant games. WSU upset University of Central Florida, lost to Texas A&M University, and won against Sam Houston State University
Qualifying for the CECC marked a milestone in the advancement of the WSU Esports program.
"CECC was a great overall experience, and one of the best collegiate esports events I've personally attended," said Travis Yang, WSU Esports director. "Unfortunately, there was a three-way tie in our group, and we narrowly missed out on playoffs by a margin of five rounds."
The current Valorant team is composed of five students with a variety of backgrounds including transfer students, WSU Tech transfers, and former members of the varsity esports team from Wichita Southeast High School.
The CECC was the first time the WSU Esports Valorant team has had the opportunity to travel. As a result of the COVID-19 pandemic there have not been many opportunities for in-person collegiate e-sports events and the student-athletes were looking forward to joining their competitors offline and screen to screen.
"An event of this scale provides many new opportunities to build connections with other individuals who share the same interest in esports competition," said Truman Nguyen, health science major. "I think it was the best time to showcase our skillset as a team at an offline national collegiate event in comparison to online leagues."
In addition to the networking opportunities available to the student-athletes, traveling as a team helped them grow by strengthening their skills and relationships as they experienced the ups-and-downs of the tournament together. They also had the benefit of observing other teams play and will apply what they learned from watching the competition to how they play as a team.
"The competition at the CECC Atlanta 2022 tournament was incredible as it consisted of the best teams nationally who qualified through their respective leagues," said Nguyen. "Being able to compete at this scale of an event against the best teams in the nation was a great learning experience."
"Even though we did not win, we learned a lot about ourselves as a team," said Vincent Huynh, computer science major. "We learned from other colleges to help our team play, which only motivated us to improve even more."